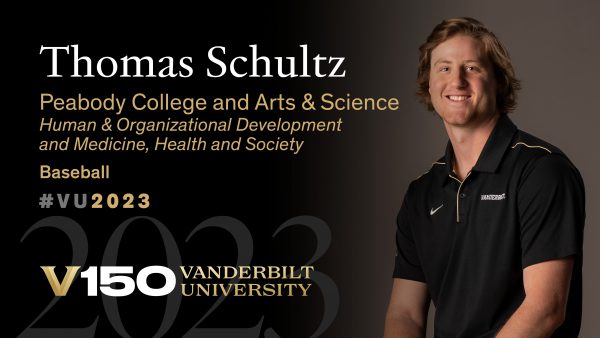 By Graham Hays
Arriving from his small Pennsylvania hometown as a freshman pitcher, Thomas Schultz wasn't intimidated to be joining the mighty VandyBoys. Earning innings on one of college baseball's most successful programs wouldn't be easy, but Schultz knew how he stacked up against his pitching peers. He worried more about living up to a world-renowned university's standard of excellence off the field.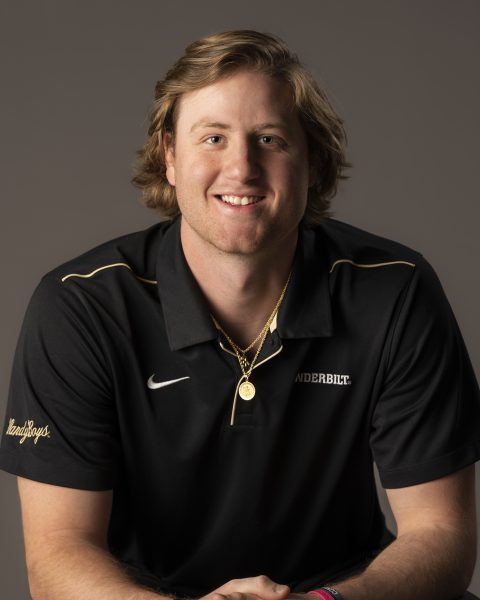 "If we're being honest, I think school was the part I was most nervous about—such a prestigious school, so much history involved with it," Schultz said.  
He needn't have worried. It turns out the blueprint that works for head coach Tim Corbin's VandyBoys is the one that has worked for Vanderbilt for 150 years: Bring together the best and brightest and see what happens when they make each other better.   
"Working my way through my four years here, and realizing that I can do this and I can sit next to some of the smartest kids in the country and in the world—it's given me that confidence to be able to succeed even more," Schultz said. 
DOUBLE DOWN
Schultz proved to be adept at the academic side of the student-athlete experience. He pursued a double major in human and organizational development at the Peabody College of education and human development and in medicine, health and society in the College of Arts and Science.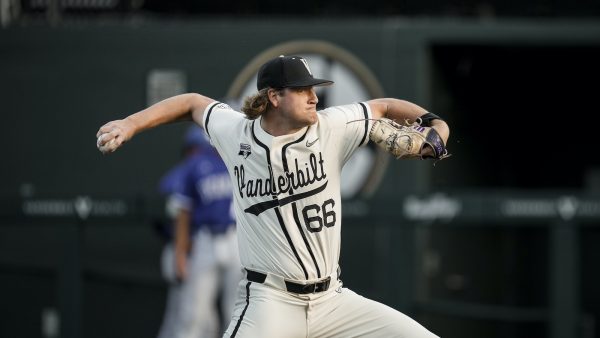 He pursued innings too. As part of the team that reached the best-of-three championship round in the 2021 Men's College World Series, he showed himself to be an unflappable reliever. He ranked fourth in the SEC in saves in 2022 and entered this season as a nominee for national awards.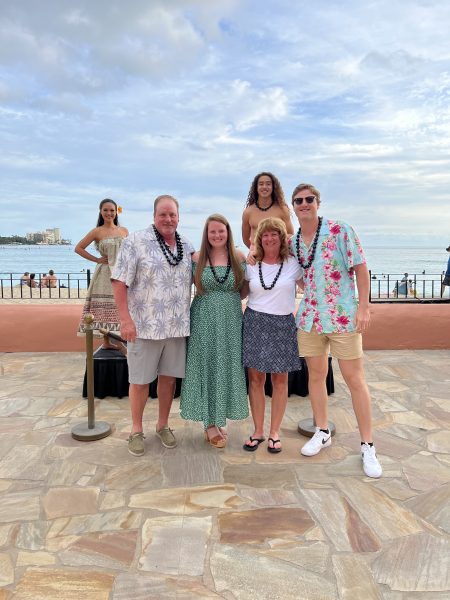 "Vanderbilt gives you all these challenges and sets you up with these ways to learn more about yourself," Schultz said. "When you overcome these challenges, you get an idea of what you truly can do. I think in baseball, in the classroom, that's kind of what I've done here. Along with the 35 guys that I'm with every day at the field, I've learned that we're capable of so much more than we think. And Vanderbilt gives you the opportunity to see that." 
Baseball is, in many ways, a series of individual challenges wrapped in a team sport. The batter stands alone in the box. The pitcher stares in from the mound. The outfielder chases a long fly ball. As with an exam or paper, the final step belongs to the individual.
But baseball is also a teammate whispering advice in the batter's ear before he steps in the box, the catcher framing a pitcher's slider and a cut-off man relaying the outfielder's throw. Success happens when a team comes together around a common cause, multiplying their individual potential in the process—the same process that unfolds in the study groups, mentoring sessions and class discussions that shape a student's journey of discovery in the classroom.
Schultz didn't need to worry about thriving, because he's talented and motivated to succeed in every realm—just like his classmates and teammates. But also because those people were on his side every step of the way. It's why, more than any particular victory or tangible reward, he'll miss the people more than anything. They're the ones who make Vanderbilt what it is, and who allow the VandyBoys to set the standard of excellence in college baseball.    
"I'm going to miss the locker room. I'm going to miss the long bus rides after away series—just those interactions with your closest friends every day," Schultz said. "It's not even on the baseball field or the time spent in the classroom. It's the time that you have away from that where truly special memories are made and lasting memories that I think you'll take with you after your time here." 
THREE QUESTIONS…
IS THERE A PARTICULAR CLASS THAT HELPED SHAPE YOUR VANDERBILT EXPERIENCE?
I'm in Managing Organizational Change right now. It's all about change within organizations, but it's not a traditional "learn from a textbook" experience. It's more your thought process. That's what shifted my focus to the HOD major. It's all about learning about how you tick and how others tick. I found that inspiring. In this class, you kind of transform the way you think about things. That was really interesting to me. 
HOW DID YOU MANAGE A DOUBLE MAJOR AS A STUDENT-ATHLETE?
One of Coach Corbin's main things is being able to have a consistent schedule and routine. Formulating that over my four years was how I was able to do all those things. It's just being disciplined in what you do with your free time, when you're sleeping, when you're waking up and what you do.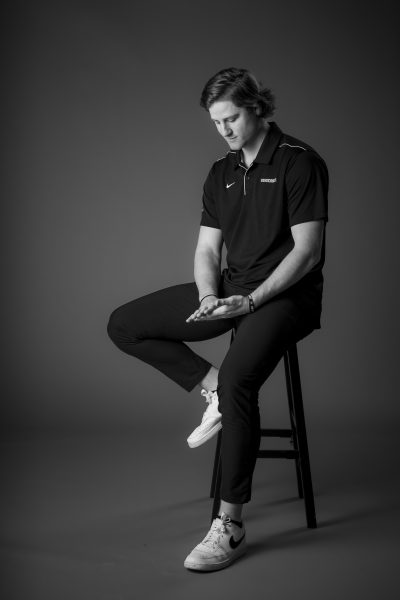 WHAT IS IT LIKE TO BE PART OF A PROGRAM AS REVERED AS THE VANDYBOYS?
It's truly a blessing to be in this program. Just the tradition and legacy that's attached to it is kind of unmatched. I feel very lucky to be here. Looking back, I'm extremely grateful that I made the decision to come here. Coach Corbin, he welcomes everybody in, and he focuses not only on becoming a good baseball player but also on how to become a good human. I find a lot of value in that, and I'm extremely grateful to be a part of a program that's unmatched in that regard.