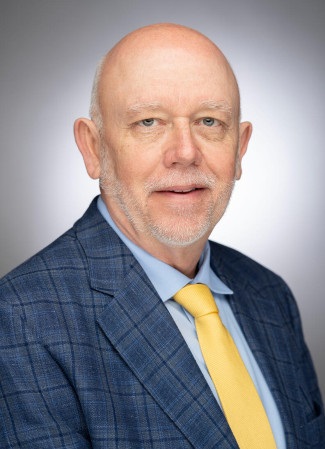 John G. Geer, a distinguished political scientist, a dedicated teacher and a longtime administrative and academic strategy leader at Vanderbilt University, will take on a new role in the Office of the Chancellor. Geer has been named a senior advisor to Chancellor Daniel Diermeier on key strategic initiatives that promote democracy, free expression and open dialogue—all flagship priorities for the university.
Geer will step down as the Ginny and Conner Searcy Dean of the College of Arts and Science at the end of his five-year term on June 30, 2023.
Vanderbilt is marking its 150th anniversary in 2023 at a time when democracy and open dialogue across the country and the globe are under acute threat. The university must act decisively to shore up these cherished values as it charts a course for the future, Diermeier said.
"Vanderbilt must be a place where students and faculty feel empowered to ask challenging questions and share bold ideas, and where productive conversation and cooperation take place among those with opposing views. These principles underpin our university and our mission," he said. "John Geer's expertise in and passion for our democratic institutions, and his long dedication to advancing our academic mission, make him particularly well-positioned to take on this new role. I am delighted to work more closely with him in the Office of the Chancellor."
As a senior advisor, Geer will develop strategy and expand efforts to educate the broader Vanderbilt community and the public about current and future initiatives designed to defend and strengthen democracy here and abroad. He also will work closely with the vice chancellor for Communications and Marketing and the vice chancellor for Government and Community Relations to support their work. As part of these new responsibilities, Geer will play an important role in the Dare to Grow campaign, working with the Division of Development and Alumni Relations.
A professor of political science, Geer is a nationally renowned expert on presidential politics and elections. In January 2021 he helped launch and currently oversees the Vanderbilt Project on Unity and American Democracy, a trans-institutional initiative that aims to overcome political polarization through research and evidence-based discourse. Geer is a founder of both the Center for the Study of Democratic Institutions and the influential Vanderbilt Poll, which conducts surveys in Tennessee and Nashville to assess the public's thinking on topics of interest to citizens, policymakers and elected officials. In his new role, Geer will continue to co-direct the Vanderbilt Poll with Joshua Clinton, the Abby and Jon Winkelried Professor and professor of political science.
"Vanderbilt's commitment to free expression and open discourse differentiates our university in ways that make it possible for us to be a unique and powerful global voice in this time of deep polarization," Geer said. "Society currently faces complex and fundamental challenges, and I look forward to tackling this new role, working with the chancellor and others to find real-world solutions to bridge these dangerous divides that affect our local community, our nation and our world."
Geer continued, "I am grateful to my colleagues in the College of Arts and Science for their partnership and support in my role as dean. I know the college will continue to thrive and advance its mission, backed by the talented Arts and Science community."
Geer was appointed dean of the College of Arts and Science in 2018 after four years as vice provost for academic and strategic affairs. During his tenure, he established several groundbreaking centers within the college, including the Carolyn T. and Robert M. Rogers Center for the American Presidency, which supports innovative scholarship and teaching about the workings of the presidency, including its role in and effect on current and historical events; the soon-to-be-launched McGee Applied Research Center for Narrative Studies, which will promote an evidence-based approach to understanding the interplay between the media and narratives; and the LGBTQ+ Policy Lab, which draws on expertise from economics, sociology, political science, religious studies, medicine, public health, law, education and more to advance understanding of how social and policy contexts impact the lives of LGBTQIA+ people.
In addition, under Geer's leadership the college launched the Grand Challenge Initiative to invest in collaborative, interdisciplinary and innovative research projects across the humanities, social sciences and natural sciences with the potential of making a significant impact on some of society's most pressing problems. This effort led to a new climate studies major in the college, among other achievements. While dean, Geer continued his commitment to undergraduate teaching by offering courses on elections, democracy and leadership with Jon Meacham, who holds the Carolyn T. and Robert M. Rogers Chair in American Presidency.
Geer chaired the Chancellor Search Advisory Committee and then served on the Board of Trust's Chancellor Search Committee that resulted in Diermeier being named the university's ninth chancellor in 2019. More recently he chaired the committee to search for the new dean for the School of Medicine Basic Sciences, John Kuriyan. Geer was instrumental in developing and implementing Vanderbilt's Academic Strategic Plan, which launched in 2014. He served as co-chair of the plan in 2013–14 and then as vice provost worked to implement key components of the plan, such as the Trans-Institutional Programs initiative and Immersion Vanderbilt.
Geer joined the Vanderbilt faculty in the Department of Political Science in 1995 and served as chair of the department from 2010 to 2014. He has authored or edited six books, published a series of notable articles over the course of his career, and is frequently quoted in the media as an expert on politics and polling. His teaching at the university has garnered several prestigious awards, including the 2004 Birkby Prize, the 2005 Jeffrey Nordhaus Award, the 2009 Ellen Gregg Ingalls Award for teaching excellence, and the 2014 Vanderbilt Alumni Education Award.
"John is a demonstrated thought leader in advancing democratic ideals and productive discourse and in navigating polarization. His expertise will be invaluable as we seek to lead in these areas going forward," Provost and Vice Chancellor for Academic Affairs C. Cybele Raver said. "I thank John for this extremely important work, as well as for his dedicated service to the College of Arts and Science and to the university over a number of years."
National search will identify new dean of College of Arts and Science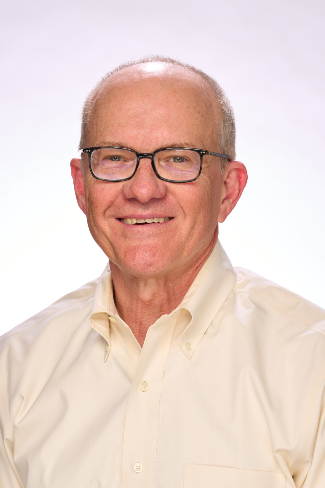 Timothy P. McNamara, who holds the Gertrude Conaway Vanderbilt Chair in the Social and Natural Sciences, has been appointed interim dean of the College of Arts and Science for a one-year term beginning July 1, pending approval by the Board of Trust, as the university conducts a national search to identify the college's new leader.
McNamara started his career at Vanderbilt as an assistant professor of psychology in 1983 and was promoted to associate professor in 1989 and to professor in 1995. He was elected a fellow of the American Psychological Association in 1994, the American Association for the Advancement of Science in 1999, and the Association for Psychological Science in 2003.
McNamara was appointed associate provost for faculty in 2004, later becoming vice provost and adding responsibilities for international affairs (2011) and for research (2015) before stepping down at the end of 2015. From 2014 through 2019, he was a member of the Board of Trustees of the Southern Association of Colleges and Schools Commission on Colleges, Vanderbilt University's accrediting body.
He has substantial leadership experience in the College of Arts and Science as well, serving as chair of the Department of Psychology from 1996 to 2004 and again from July 2022 to present. He chaired the Arts and Science Dean Search Committee in 2000 and the college's Strategic Planning Committee from 2001 to 2002. For his leadership contributions at the department, college and university level, McNamara received the Thomas Jefferson Award in 2019 "for distinguished service to Vanderbilt through extraordinary contributions as a member of the faculty in the councils and government of the university."
"We owe John Geer our heartfelt gratitude for his outstanding leadership as dean. I look forward to working with the extraordinary faculty of the College of Arts and Science to build on our tremendous momentum in advancing the mission of the college during this crucial transitional year," McNamara said.
"Tim is a highly respected faculty member, an accomplished researcher and a seasoned administrator," Raver said. "I want to express my deep appreciation for his willingness to step into this interim role. Thanks to his exemplary leadership and unwavering dedication to excellence, I'm confident that the College of Arts and Science will continue to reach new heights of success while we chart our future course."
Details about the national search to name a new dean will be announced later this spring.