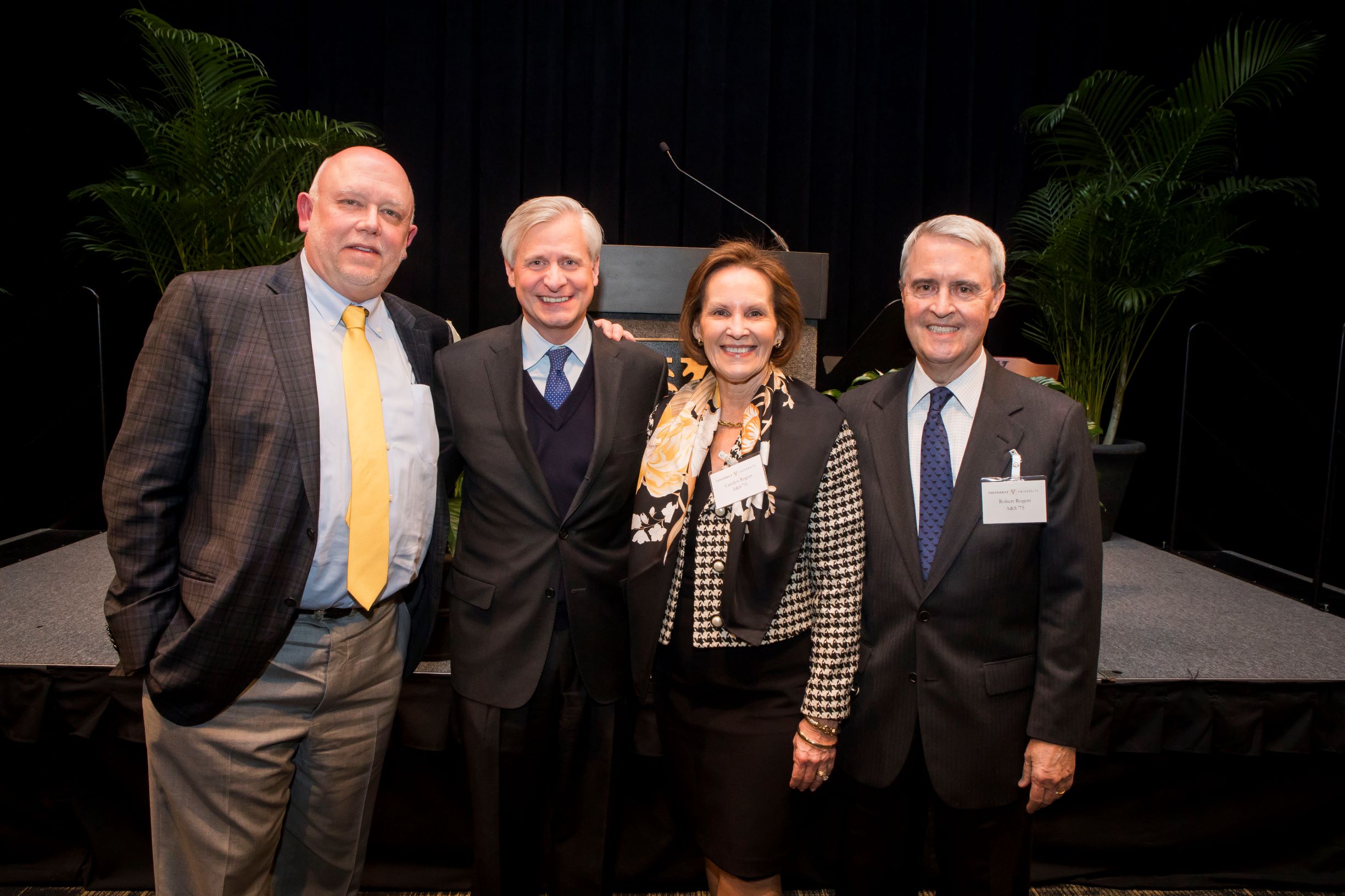 Vanderbilt University announced today that alumni Carolyn Thomas Rogers, BA'75, and Robert Moss Rogers, BA'75, have made a $5 million gift to establish the Carolyn T. and Robert M. Rogers Center for the American Presidency in the College of Arts and Science. The center will be a nationally recognized hub for innovative scholarship about the workings of the presidency, including its function and its role in and effect on current and historical events.
"We are grateful for the Rogers' partnership, which strengthens Vanderbilt's position as a leader in presidential scholarship," Vanderbilt Chancellor Daniel Diermeier said. "This center will further advance our understanding of the office of the presidency and help cultivate the next generation of scholars and engaged citizens."
The gift will support: a leading presidential scholar producing groundbreaking work to complement current faculty's expertise; two Dean's Faculty Fellows; a director to manage the center's daily operations; a research fund to promote innovative, collaborative scholarship; visiting presidential scholars and thought leaders to engage with students, faculty and the public; and Immersion Vanderbilt experiences for undergraduate students.
"We are thrilled to house this center in the College of Arts and Science, where it will strengthen our teaching and research in the presidency," said John G. Geer, Ginny and Conner Searcy Dean of the College of Arts and Science and professor of political science. "I am deeply thankful for the Rogers' incredible generosity, which will advance our students' understanding and appreciation of this important democratic institution and the central role it has played in our history."
In 2018, the couple established the Carolyn T. and Robert M. Rogers Chair in American Presidency. The chair supports a faculty member studying the American presidency and is currently held by Pulitzer Prize–winning historian Jon Meacham.
"The center will chart the story of our country through one of the most distinctive American inventions: the office of the president," Meacham said. "We will examine not just those who reached the pinnacle of power, but who we are as a nation, for the presidency is both a mirror and a maker of America."
Carolyn and Robert Rogers graduated from Vanderbilt in 1975—she with a bachelor's degree in English and he with a bachelor's degree in history. Carolyn has a law degree from the University of Tulsa. Robert owns and operates a privately held real estate and investment company. The couple resides in Memphis, Tennessee, and Seaside, Florida.
"Our investment in Vanderbilt reflects our commitment to true scholarship, academic rigor and leadership," Robert said. "We are humbled and honored to help drive the momentum for this distinguished institution."
"Vanderbilt was integral to our professional and personal journeys and has left an indelible mark on our lives," Carolyn said. "It brings us great joy as alumni to further demonstrate our commitment to our alma mater by supporting faculty and students in their pursuit of excellence."