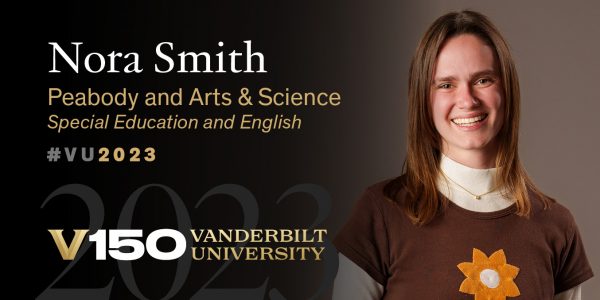 By Amy Wolf
Illinois native Nora Smith has been working with students with disabilities since middle school. At Vanderbilt, she's immersed herself in volunteer activities with Best Buddies, Next Steps and Special Olympics, not to mention her academic classes in special education. But if you ask her who benefits more from these interactions, Smith is quick to say that she does.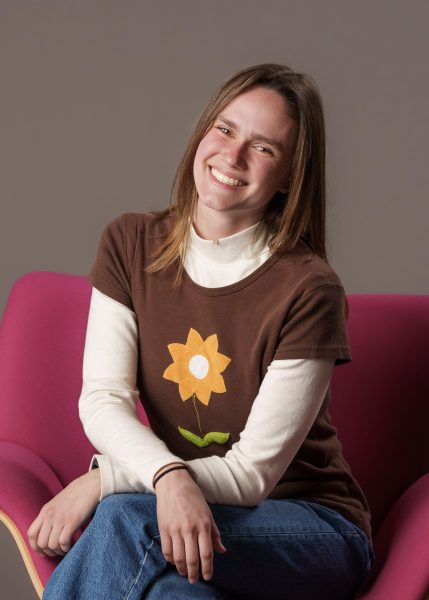 "The thing that I've learned most from people who have different abilities, or any sort of diversity, is that belonging really means being able to be your complete, true self," said Smith, a special education and English double major.
"I strive to create that sense for everyone, and they help me feel that way too," she said.
LEARNING THROUGH INCLUSION
Smith credits her mother, who was also a special education teacher, and her years as a counselor at a sleepaway camp for children with intensive needs for sparking her passion for working with the disabled community.
"I never felt impatient or confused by what was going on in my mom's classroom or at Camp SOAR. And with that patience, I could see and appreciate how these individuals lived," she said. "I really learned so much about what it means to be different, but also to really live in a world where everyone is accepted, so we can have fun together."
Smith, who is part of the Lanier Leadership Program, has focused her student teaching on middle schoolers with special needs and on supporting inclusive classrooms that blend students of all abilities.
"I think a lot of people can relate to how hard middle school can be, but I'm loving every day," she said. "My students are smart, funny and kind, and they're still figuring out the world and their lives and how things work—just like all middle schoolers."
HER BEST BUDDY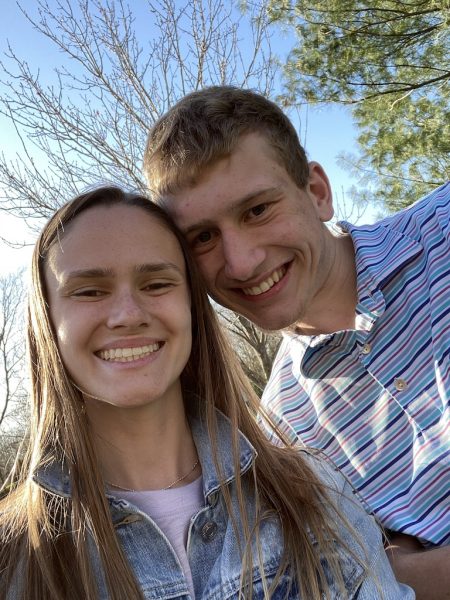 Smith said her journey at Vanderbilt has been even more precious because of a strong friendship with a young man she met freshman year during Special Olympics.
"Connor Bosse and I were both freshmen starting out in Special Olympics, and then he asked me to be his partner in Best Buddies. We matched up and have been best friends ever since," she said. "Connor is just hilarious. He can tell a million jokes, and he'll roast you like it's nobody's business!"
Smith found a home away from home thanks to Bosse.
"Connor and his family welcomed me with open arms, which I really appreciate being from the Chicago suburbs," she said. "I had a new family here at Vanderbilt, which was incredible, and I wouldn't have had that without Special Olympics and Best Buddies."
Smith is now co-president of Vanderbilt's Special Olympics and an ambassador for the university's Next Steps program, in which Bosse is a student.
"Next Steps took my existing friendships with so many of the program's students and combined them with the academic side that I've been working on with my special education major," she said.
Smith said she's found joy in being been fully embraced by the disabled community at Vanderbilt.
"There's nothing better than having lunch on Commons and being greeted with just this mass amount of kindness and friendly faces," she said. "They've definitely helped me come out of my shell, and I think that really is because they are so unapologetically themselves. You just want to be a part of it."
THREE QUESTIONS…
WHAT MAKES VANDERBILT SPECIAL TO YOU?
"I'll start with my friends. I absolutely love the friends that I've made at Vanderbilt. I know for a fact that they will be with me throughout my life. I am so fortunate to have become best friends with my roommate from freshman year, and we found our closest friends today from people in our freshman dorm. I think the residential college experience at Vanderbilt is really cool in the sense that it helps build such a community. It's almost like the houses in Harry Potter, really."
"Second, Vanderbilt is special because of my professors. The special education department at Peabody is very welcoming and supportive, and the teachers and professors are just excellent. There are not enough good things to say about the program here for special education. In all my classes across Vanderbilt, the level of knowledge that teachers have and the respect for students, I think, is really immense."
WHAT MESSAGE DO YOU HAVE FOR THE VANDERBILT COMMUNITY?
"I would say to all of my friends at Vanderbilt, to all the communities and great organizations that I've been a part of, I would say thank you for making me who I am, and I can't wait to see how all of you become the great people that you will become throughout our lives. And I just would say, stay in touch because I can't wait to see who you all become."
VANDERBILT IS…
"I think, to me, Vanderbilt is a cohesive community. There's such a sense of community wherever you go. Vanderbilt brings together people in a way that I don't think many other universities do."