Media Inquiries
Latest Stories
Research Development and Support, which provides tailored services for faculty interested in pursuing competitive research proposals from a range of external sponsors including federal, state and local governments, industry partners and nonprofits, will offer an online seminar about their services on April 19 from 2 p.m. to 3 p.m. over Zoom.  
"With leadership from Joanne Spitz, our executive director of research development, the Research Development and Support team assists faculty at any stage in their careers, whether they're pursuing their first grant, seeking to diversify their funding, building a relationship with a new sponsor, or taking on a larger or more complex opportunity than they have in the past," said Vice Provost for Research and Innovation Padma Raghavan.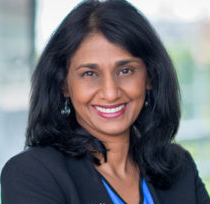 The seminar will begin with a welcome by Raghavan, followed by an overview of the office's services for VU faculty researchers. It will end with a Q&A session with participants. 
"We offer so many great services for researchers," said Philip Ko, associate director of Research Development and Support, who will lead the seminar. "The Research Development and Support team is growing, which means we have an increased capacity to assist researchers at all levels." 
Research Development and Support takes a tailored approach to supporting researchers throughout all stages of proposal development, including identifying diverse sponsors and funding opportunities that align with specific research interests. Other proposal support services include: 
Proposal content development and critical review

 

Project management for proposal submission

 

Facilitation of research team formation

 
Research Development and Support also manages internal awards, as well as internal competitions for limited submission opportunities. To learn more about the wide range of services provided by Research Development and Support, email rds@vanderbilt.edu or visit their website.