The 2023 Vanderbilt Summit on Modern Conflict and Emerging Threats, scheduled for May 4–5, will feature U.S. Army Gen. Paul M. Nakasone, commander, U.S. Cyber Command and director, National Security Agency/chief, Central Security Service, and Cybersecurity and Infrastructure Security Agency Director Jen Easterly, among other experts. Nakasone will deliver a keynote address the afternoon of May 5. Easterly also will deliver a keynote address on May 5.
Vanderbilt's second annual summit on modern threats will bring together members of the military and intelligence communities, scholars and innovators to build collaborative approaches to solving some of the nation's most critical security challenges.
"We look forward to Gen. Paul Nakasone and CISA Director Jen Easterly, leaders of two of our nation's top security agencies, coming to campus to share their expertise and experience with the Vanderbilt community," Chancellor Daniel Diermeier said. "Their unique perspective and vast experience will provide tremendous insight and encourage fruitful partnerships to strengthen global cyber defense and related infrastructure."
Nakasone, a four-star general who delivered the opening keynote at Vanderbilt's inaugural summit in 2022, assumed his present duties in 2018. He led the U.S. Army Cyber Command from 2016 to 2018. Nakasone has held command and staff positions across all levels of the Army, serving in the United States, the Republic of Korea, Iraq and Afghanistan. He also served on two occasions as a staff officer on the Joint Chiefs of Staff.
Nakasone is a graduate of Saint John's University in Collegeville, Minnesota, where he earned a bachelor's degree in economics and a commission in the Army. He holds graduate degrees from the U.S. Army War College, the National Defense Intelligence College and the University of Southern California.
"I look forward to again engaging with the Vanderbilt community and joining my military and intelligence community colleagues as we work toward solutions to defuse today's emerging threats," Nakasone said. "The partnerships U.S. Cyber Command and the National Security Agency continue to forge with academia, interagency, public and private industries contribute to positive outcomes for the security of our nation."
As director of CISA since 2021, Easterly leads efforts to understand, manage and reduce risk to the cyber and physical infrastructure Americans rely on every day. Before serving in her current role, Easterly was the head of firm resilience at Morgan Stanley. She has a long tradition of public service, including two tours at the White House, most recently as special assistant to President Obama and senior director for counterterrorism. She also served as deputy for counterterrorism at the NSA.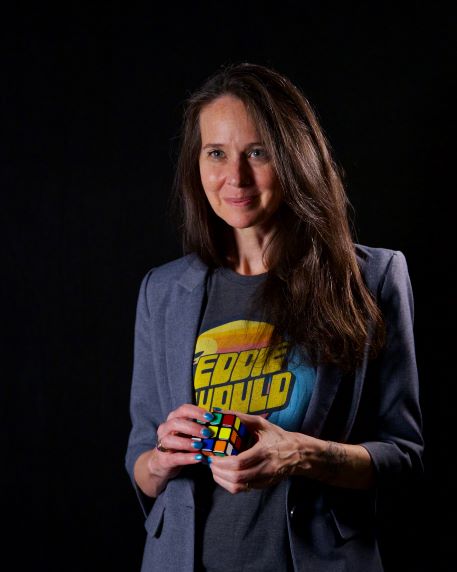 A two-time recipient of the Bronze Star, Easterly retired from the U.S. Army after more than 20 years of service in intelligence and cyber operations. Responsible for standing up the Army's first cyber battalion, she was instrumental in the design and creation of U.S. Cyber Command. Easterly is a distinguished graduate of the United States Military Academy at West Point. She also earned a master's degree in philosophy, politics and economics from the University of Oxford, where she studied as a Rhodes Scholar.
"I'm excited to join so many great partners in Nashville to discuss how we can work together to build a safer and more secure cyber ecosystem," Easterly said. "Collaboration is at the heart of everything we do at CISA, and I look forward to discussing how government and industry can partner to defend the nation against dynamic and evolving cyber threats."
Retired Lt. Gen. Charlie "Tuna" Moore, visiting scholar in political science, will serve as summit moderator. Additional keynote speakers are Maj. Gen. Lorna Mahlock, a Marine Corps trailblazer, and Gil Herrera, director of research for the NSA.
Several panels will explore topics that include global competition, cyber threats, the future of cybersecurity education and research, and the national security implications of emerging AI technology. Among the panelists are Kiersten Todt, chief of staff for CISA; Chris Krebs, attorney and former director of CISA; Niloofar Razi Howe, senior operating partner, Energy Impact Partners; and Eric Chewning, executive vice president of strategy and development for HII, an all-domain defense and technologies partner.
For more information about the Vanderbilt Summit on Modern Conflict and Emerging Threats, email modernconflict@vanderbilt.edu.