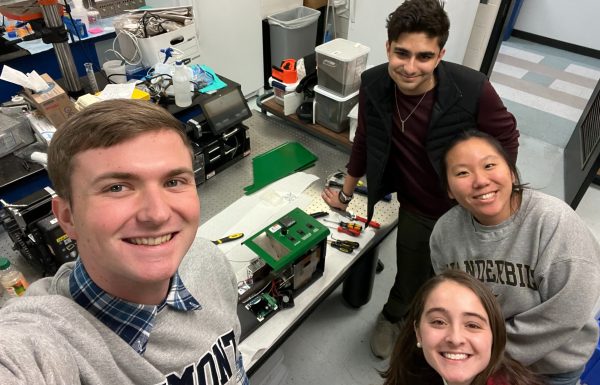 Forty-four faculty members have received the first Provost's Faculty Grant for Culminating Projects in Immersion to support mentorship of students as they complete their immersion projects. The awards are a pilot funding initiative from Provost and Vice Chancellor for Academic Affairs C. Cybele Raver, building on the broader Discovery Vanderbilt initiative launched by Raver in October 2022.
"An important shared aim of Discovery Vanderbilt and Immersion Vanderbilt is to inspire and support undergraduates as they pursue research questions at the frontiers of knowledge, push the bounds of their disciplines, find solutions to pressing challenges, and break new ground in scientific, scholarly and creative discovery," Raver said. "Mentorship is essential to students' success as we ask them to pursue these bold questions, and the exceptional faculty mentors funded by these grants will provide students with invaluable insight, feedback and guidance."
While many Vanderbilt faculty members already mentor students individually, this funding will support the creation and guidance of small cohorts of students, opening new possibilities for shared discovery, innovation and collaboration.
"This investment recognizes the invaluable impact of faculty-student mentorships for all students," said Tiffiny Tung, vice provost for undergraduate education. "These meaningful relationships foster opportunities for newfound confidence in student exploration, creativity and scholarship."
The grants will have a significant impact on students, especially those who want to develop independent culminating projects for Immersion Vanderbilt, according to Amy Johnson, assistant provost for experiential education and undergraduate affairs.
"The students will have a professor and group of peer mentors with whom they will brainstorm, plan, work and reflect," Johnson said. "The academic and emotional support of peers in addition to guidance of a faculty mentor will deepen learning and foster success."
The winning proposals are wide-ranging, representing 24 departments across the College of Arts and Science, School of Medicine, School of Nursing, Peabody College of education and human development, School of Engineering and Blair School of Music.
Scott Guelcher, professor of chemical and biomedical engineering, professor of medicine and director of the Vanderbilt Center for Bone Biology, received funding to support students in constructing functioning prototypes of their designs.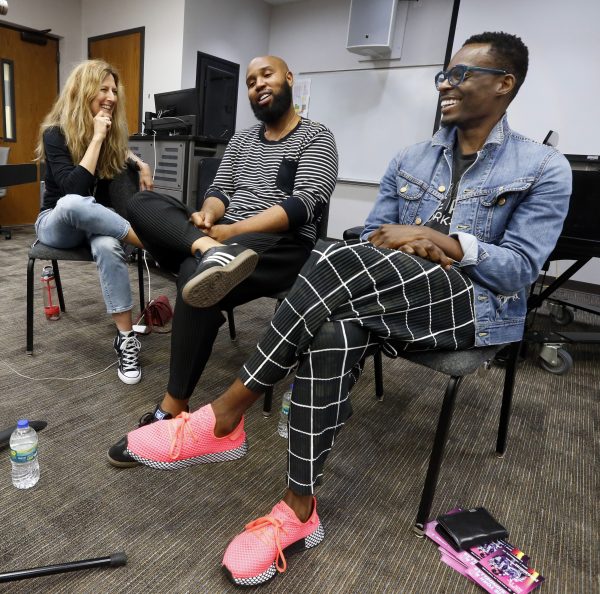 "Historically, students present their work as a poster at Design Day in April," Guelcher said. "It has been difficult for students to take their ideas past the conceptual stage to building functional prototypes due to the lack of academic preparation, suitable facilities, equipment and faculty time and expertise."
The funding will provide both engineering and non-engineering students with resources and supplies to bring their designs to life in the Digital Fabrication Laboratory, Guelcher said.
Claudine Taaffe, associate chair of the Department of African American and Diaspora Studies, will use the investment to support the creation of a new visual arts project called "Black Girl Magic: A Black Feminist (Re)membering of Black Girlhood." The project, a collaboration among Vanderbilt students and faculty and female students at Martin Luther King Jr. Magnet School in North Nashville, will investigate and document the creative interruptions to Black girl/women stereotypes in education. Students will create related works of art throughout the spring, then curate a photography and arts-infused exhibit in April as their Immersion Vanderbilt culminating project, Taaffe said.
"This funding support frees up space for me as a mentor to create a connection between the Black Girlhood Studies seminar and the necessary praxis of Black girlhood theory in the undergraduate classroom and the practice of Black girlhood at the high school," Taaffe said. "Together we're exploring the historical and current-day social, political and cultural constructions of Black girlhood in the United States."
For Blair School of Music students, faculty member Deanna Walker's grant will create new pathways for connections and professional experiences in the music industry.
"Until our students get in a room with a top producer, vocalist or instrumentalist and see what is possible, they can't fully understand all of the incredible opportunities that are out there," Walker said. "This grant opens space for me to find the best fits between the students and the professionals. I've already matched two students with an amazing producer who will do their EPs."
The Provost's Faculty Grants for Culminating Projects in Immersion are administered by the Office of Experiential Learning and Immersion Vanderbilt. For more information, email amy.m.johnson@vanderbilt.edu.