Two highly accomplished Vanderbilt faculty members will leverage their leadership experience and research expertise in new roles within the Office of the Provost. Duane Watson, Frank W. Mayborn Professor and professor of psychology and human development, has been named associate provost for faculty development, and Elizabeth J. Zechmeister, Cornelius Vanderbilt Professor of Political Science, has been named associate provost for research and innovation.
"Duane Watson and Liz Zechmeister bring invaluable insight and expertise to the leadership in the Office of the Provost," said C. Cybele Raver, provost and vice chancellor for academic affairs. "I'm delighted to recruit them to these new roles and look forward to working with them, along with our vice provosts and other leaders across the university, to pursue excellence in faculty mentorship, professional development, research and innovation."
They join two other Vanderbilt faculty, John McLean and Katherine Friedman, recently named to associate provost roles.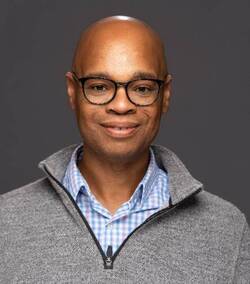 Watson will focus on faculty mentoring initiatives with an emphasis on supporting diversity, equity and inclusion across the professoriate. He will research the needs of early career tenure-track faculty in the Vanderbilt community with the goal of promoting their retention, advancement, agency and professional growth.
"My aim is to develop additional resources and support for junior faculty that allow them to thrive at Vanderbilt both professionally and personally," Watson said. "I'm so excited to take on this challenge."
Watson is charged with developing recommendations and best practices for university units interested in developing mentorship programs for early career faculty, as well as providing tools for enhancing the national and international visibility of junior scholars. He will create the infrastructure for a professional development and networking program for incoming assistant professors, focusing on faculty from historically marginalized populations.
Watson's academic research focuses on the cognitive processes that underlie interactions between speakers and listeners. His Communication and Language Lab examines how gesture, pitch, rhythm and emphasis in speech are used in communication. He also explores how individual differences in cognitive abilities and literacy influence language production, comprehension and reading.
Watson is a fellow of the Association for Psychological Science. Before his associate provost appointment, he was associate dean of equity, diversity and inclusion for Vanderbilt Peabody College of education and human development. He served on the search committee to identify the university's first vice provost for equity, diversity and inclusion and the planning group for the Russell G. Hamilton Leadership Institute.
"Duane has a unique understanding of the work that goes into successful scholarship and productive, faculty-forward administration," said Tracey George, vice provost for faculty affairs and professional education. "He will help ensure that our early career faculty members receive the inclusive career support they need to thrive and belong in our community."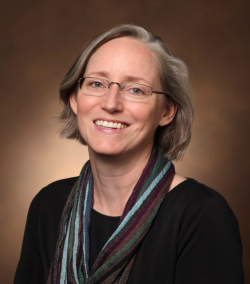 In her new role, Zechmeister will work closely with the Office of Research Integrity and Compliance to develop a strategy for enhancing Institutional Review Board support of faculty research, with a distinct focus on the social sciences and international research. She will draw on her leadership and technical expertise related to her significant international research projects, as well as establish a faculty committee, with which she will consult.
"Vanderbilt researchers are engaged in high-impact and meaningful research that involves human subjects. I'm thrilled to be part of the effort to enhance support for our colleagues working in this space," Zechmeister said.
Zechmeister's research and teaching focus on comparative political behavior and public opinion, particularly in Latin America. Her work includes studies of voting, ideology, political parties, representation, charisma and crisis. She serves as director of LAPOP, the premier academic institution carrying out surveys of public opinion in the Americas. LAPOP is a center for excellence in survey research and uses a "gold standard" approach and innovative methods for conducting targeted national surveys and impact evaluation studies.
The AmericasBarometer, LAPOP's largest survey research project, is the only scientifically rigorous comparative survey of democratic values and behaviors that covers all independent countries in North, Central and South America as well as a significant number of countries in the Caribbean. Launched in 2004–05 with 11 countries, the AmericasBarometer quickly grew to cover 34 countries. The latest round of the survey was carried out in 2021 and included more than 64,000 interviews in 22 countries.
Zechmeister was awarded the 2022 Earl Sutherland Prize for Achievement in Research, one of Vanderbilt's most prestigious faculty honors. She is also the 2022 recipient of the Madison Sarratt Prize for Excellence in Undergraduate Teaching and the Margaret Cuninggim Women's Center's Mentoring Award.
"Liz has a proven track record of expanding LAPOP's portfolio via scientifically rigorous, comparative studies of democratic values in the Americas," Vice Provost for Research and Innovation Padma Raghavan said. "Her leadership in international survey research and education strengthens our overall research enterprise."