Media Inquiries
Latest Stories
David Weintraub, professor of astronomy, was named an American Astronomical Society fellow for his groundbreaking research and his work in communicating astronomy to the public. Twenty-two researchers were named fellows for 2023.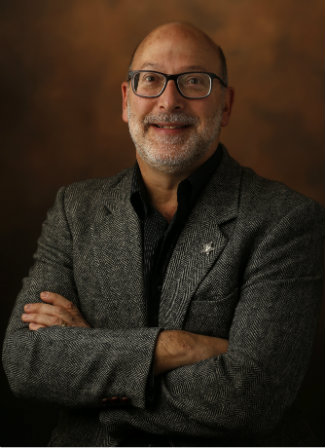 Fellows are elected for enhancing and sharing humanity's scientific understanding of the universe through personal achievement and extraordinary service to the astronomical sciences and to the AAS. 
"I'm honored that the body of work I've put forward over my career has been recognized by my peers as worthy of my selection as an AAS fellow," Weintraub said. 
Weintraub was elected for his groundbreaking, multifrequency studies of the disks around young stars and for his demonstration that most planetary nebulae are bipolar in structure. He holds a bachelor of arts in physics and astronomy from Yale University. He has a Ph.D. in geophysics and space physics from the University of California, Los Angeles. Weintraub completed his postdoctoral studies at the University of Florida. 
Weintraub was also recognized for his extensive work in making astronomy accessible to the public as founding director of the Communication of Science and Technology program at Vanderbilt.  
He focuses on communicating science effectively to children, most recently through creating and editing the Who Me? series of scientific biographies for fifth grade-level readers—several of which have been co-written with Vanderbilt undergraduates. He also is the author of The Sky Is for Everyone: Women Astronomers in Their Own Words (2022), Life on Mars: What to Know Before We Go (2018), Religions and Extraterrestrial Life: How Will We Deal With It? (2014), How Old Is the Universe? (2010) and Is Pluto a Planet? (2006).  
The AAS Fellows program was established in 2019. Vanderbilt professors Keivan Stassun (2020) and C. Robert O'Dell (2022) were elected as fellows. 
About the American Astronomical Society
The American Astronomical Society, established in 1899, is a major international organization of professional astronomers, astronomy educators and amateur astronomers. Its membership of approximately 8,000 also includes physicists, geologists, engineers and others whose interests lie within the broad spectrum of subjects now comprising the astronomical sciences. The mission of the AAS is to enhance and share humanity's scientific understanding of the universe as a diverse and inclusive astronomical community, which it achieves through publishing, meetings, science advocacy, education and outreach, and training and professional development.