The Wond'ry, Vanderbilt's Innovation Center, will host the first Mid-South Innovation Summit for innovators, students, founders, government officials, investors and community and ecosystem partners across the entire Midsouth region.

Attendees will meet the people behind the area's innovative startups, explore potential partnerships and continue building an entrepreneurial community that is focused on inclusive innovation and shared prosperity. The summit will be Thursday, Feb. 9, at the Loews Hotel at Vanderbilt. It is free and open to the public, and advance registration is required.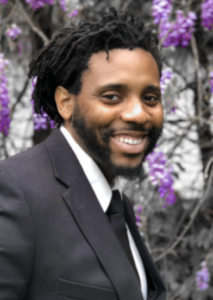 "The Mid-South Innovation Summit is the culmination of years of innovation effort, community development and entrepreneurial progress: The once-disparate innovation ecosystems across the Midsouth are now assembling together under one unified, inclusive innovation ecosystem," said Charleson Bell, director of entrepreneurship and biomedical innovation and director of the NSF Mid-South I-Corps Hub. "The Mid-South Hub aims to ignite sustainable collaboration across the region by bringing resources, training and support to all who seek to create positive value change. We all, together, will create an atmosphere that incites regional shared prosperity."
The NSF Mid-South I-Corps Hub is led by Vanderbilt University. With an intentional emphasis on inclusive innovation, the hub will accelerate the translation of groundbreaking university research outcomes into commercialized ventures that seed emergent, prosperous innovation ecosystems across the region. The hub spans four states and includes Vanderbilt University, University of Virginia, Jackson State University, George Mason University, Meharry Medical College, Tennessee State University, University of Louisville, University of Tennessee, Knoxville and University of Kentucky.

The summit agenda includes a startup job fair where attendees can find an internship or a full-time position at an impactful startup, and a venture showcase for regional startups to meet summit participants. The summit will conclude with the Mid-South NSF I-Corps Hub ceremonial convocation.
The NSF Mid-South I-Corps Hub, the Wond'ry, the Vanderbilt Innovation Council and several student organizations, including the Vanderbilt Innovation and Entrepreneurship Society, Change++, Vandy Blockchain and Theta Tau, are co-hosting the event.