Three Vanderbilt University faculty members have been elected this year to membership in the National Academy of Medicine, a prestigious, non-governmental organization that advises the nation and the world on important aspects of medical science, health care and public health. They are:  
Christopher "Kitt" Carpenter

,

 

E. Bronson Ingram Professor of Economics, elected by his peers "for his outstanding research on public policies intended to curb risky behaviors and his seminal work evaluating the clinical and economic effects of LGBTQ-related public policies, including same-sex marriage."

 
Lisa M. Monteggia

,

Barlow Family Director of the Vanderbilt Brain Institute and Professor of Pharmacology, for "seminal contributions to the neurobiology of emotion … (and) transformative contributions to our understanding of synaptic plasticity mechanisms that underlie the therapeutic effects of psychiatric treatments."

 

Dr. W. Kimryn Rathmell

,

Hugh Jackson Morgan Professor of Medicine and Biochemistry and chair of the Department of Medicine, for basic science investigations of kidney cancer "paving the way for new therapeutics" and contributing to the mentorship, recognition and career advancement of physician-scientists.

 
With these new members, Vanderbilt University and Vanderbilt University Medical Center have 25 current and emeritus faculty members (living) who have been elected to the National Academy of Medicine by their peers in recognition of outstanding achievement. 
"Congratulations to Drs. Carpenter, Monteggia and Rathmell on their election to the National Academy of Medicine," Provost C. Cybele Raver said. "Their accomplishments represent such a great example of the kind of bold, high-impact research we carry out here at Vanderbilt. Each of these stellar faculty members carries out rigorous, pathbreaking work in multiple fields of inquiry, yielding discoveries that benefit society in real and meaningful ways."
"I want to congratulate Drs. Carpenter, Monteggia and Rathmell on their election into this esteemed body. Their contributions to medicine and science are profoundly important, and this prominent recognition with election by their peers is so well deserved," said Dr. Jeff Balser, president and chief executive officer of VUMC and dean of Vanderbilt University School of Medicine. Balser is the chair of the planning committee for the National Academy of Medicine 2022 annual meeting.  
Carpenter is a health and labor economist who studies the effects of public policies on health and family outcomes. He has published widely on the effects of legal same-sex marriage, the causes and consequences of youth substance use and the effects of public policies on health behaviors such as bicycle helmet use, seatbelt use and vaccination.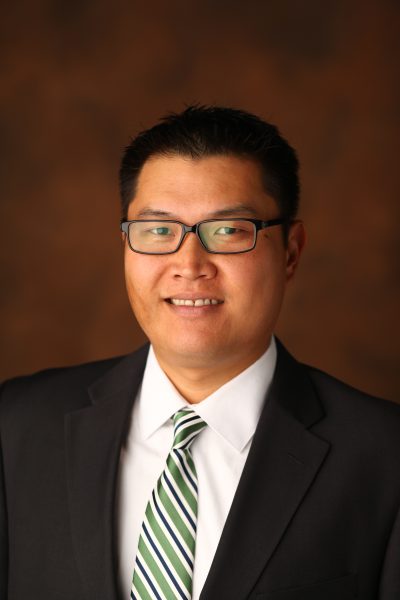 As founder and director of Vanderbilt's LGBTQ+ Policy Lab, Carpenter and his team apply an interdisciplinary approach to advance understanding of how social and policy contexts impact the lives of LGBTQIA+ people. Earlier this year, the lab conducted the first comprehensive study on the health effects of legal same-sex marriage. 
Before coming to Vanderbilt, Carpenter was associate professor of economics/public policy at UC Irvine's Paul Merage School of Business. He was also a Robert Wood Johnson Postdoctoral Scholar in Health Policy Research at the University of Michigan. 
He holds a B.A. in mathematics, economics and public service from Albion College and a Ph.D. in economics from UC Berkeley. 
Monteggia was recruited to Vanderbilt in 2018 to become the director of the Vanderbilt Brain Institute. She studies the neural mechanisms underlying antidepressant efficacy. Her work to identify the proteins in the brain targeted by the rapid-acting antidepressant action of ketamine has opened the door to new possibilities for the development of drugs that mimic ketamine's antidepressant benefits without its side effects.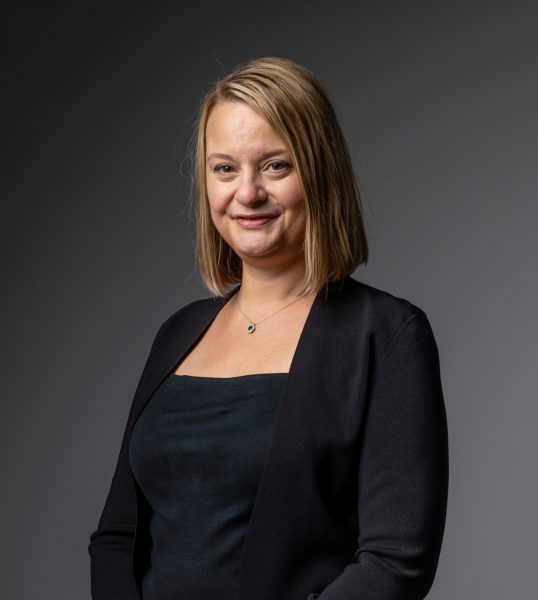 Her laboratory has been investigating the role of neurotrophins, or nerve cell growth factors, and the role they play in depressive-like behavior and the efficacy of antidepressants. The National Academy of Medicine cited her "pioneering work identifying a causal link between neurotrophin signaling and antidepressant action." 
Her studies of a mouse model of Rett syndrome led to an investigation of epigenetic factors that affect gene activity and expression and which regulate the function of synapses, the gaps between nerve cells, in the central nervous system. This research has relevance for other disorders, including traumatic brain injury. 
Her honors include a Distinguished Investigator Award as well as the Daniel X. Friedman Award for outstanding research achievement from the National Alliance for Research on Schizophrenia and Depression, the Daniel H. Efron Award for outstanding basic and translational research by the American College of Neuropsychopharmacology and the International Mental Health Research Organization Award. 
Monteggia currently serves on the Board of Scientific Counselors for the National Institute of Mental Health, board of directors of the International Rett Syndrome Foundation and the Scientific Council of the Brain & Behavior Research Foundation. She is an elected Councilor for the Society for Neuroscience. 
Monteggia earned her Ph.D. in neuroscience in 1999 from the Chicago Medical School of the Rosalind Franklin University of Medicine and Science, where her research focused on drug abuse. After postdoctoral work at Yale, she joined the faculty at UT Southwestern Medical School, where she was promoted to full professor in the Department of Neuroscience in 2013 and held the Ginny and John Eulich Professorship in Autism Spectrum Disorders. 
Rathmell is an internationally recognized physician-scientist whose career has spanned molecular biology research in the pathogenesis of kidney cancer, nationally funded large-scale genomic studies of cancer and clinical investigations that have brought new biomarkers, imaging modalities and life-saving therapies to patient care.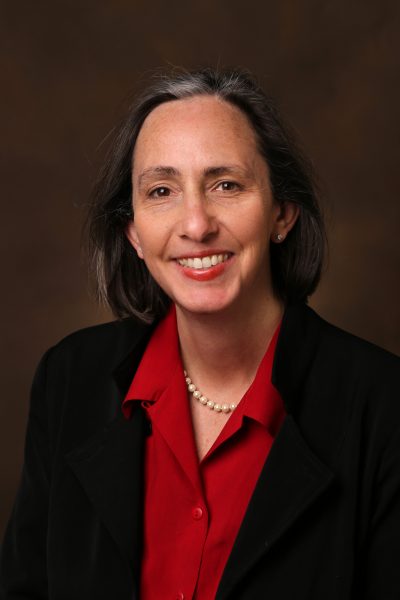 She is nationally known for her advocacy of physician-scientist training, as a champion for funding for kidney cancer research with work to elevate the cause for rare or heritable forms of the disease, and for the development of policies that address drug shortages and conflicts of interest in scientific publishing in equitable ways.  
Rathmell leads the Vanderbilt Integrated Molecular Oncology Research Training Program, a T32 training program for clinical fellows that is supported by the National Cancer Institute, and she co-leads the Vanderbilt Clinical Oncology Career Development Program with Dr. Debra Friedman, E. Bronson Ingram Chair of Pediatric Oncology, and director of the Division of Pediatric Hematology/Oncology. 
Rathmell is the author of more than 200 peer-reviewed original articles, review articles, books and chapters, and she is a frequently invited guest speaker on topics ranging from kidney cancer biology and cancer metabolism to academic leadership skills development. 
In 2019 the Kidney Cancer Association recognized Rathmell's research accomplishments and leadership achievements with its top honor, the Eugene P. Schonfeld Award, which recognizes highly respected health care professionals who have made significant contributions in the treatment of renal cell carcinoma. She was the first woman to receive the award. 
She earned an M.D. and Ph.D. in biophysics at Stanford University, completed internship training at the University of Chicago and finished medicine and oncology training at the University of Pennsylvania. Before joining the Vanderbilt faculty in 2015, she served for 12 years on the faculty of the University of North Carolina at Chapel Hill. 
More on the National Academy of Medicine
With more than 2,400 members, the NAM (formerly the Institute of Medicine) collaborates closely with its peer academies, the National Academy of Sciences and National Academy of Engineering, to provide independent and authoritative advice on matters of science, technology and health nationally and globally. 
The new members were announced during the NAM's annual meeting on Oct. 16–17. Balser, elected to the NAM in 2008, chaired the meeting's planning committee. Bradley Malin, Accenture Professor of Biomedical Informatics, Biostatistics, and Computer Science at Vanderbilt, and a NAM member since 2018, was among the panelists at the meeting's scientific session: "Revolutionizing the Biomedical and Health Sciences."
Since 1990, 37 current, emeritus and former faculty members of the Vanderbilt University School of Medicine have been elected to membership in the NAM by their peers in recognition of their professional achievement and commitment to service.  
LIST OF NAM MEMBERS BY YEAR OF ELECTION
1990 – James Blumstein (Medicine) 
1991 – Larry Churchill (Medicine, emeritus) 
Mildred Stahlman (Medicine, emerita) 
1994 – John Oates (Medicine, deceased) 
1996 – Brigid Hogan (Medicine, left in 2002) 
1998 – Steven Gabbe (Medicine, left in 2008) 
George Hill (Medicine, emeritus) 
2000 – William Stead (Medicine) 
2001 – Dan Masys (Medicine, left in 2011) 
2002 – Harry Jacobson (Medicine, emeritus) 
2003 – Harold Moses (Medicine, emeritus) 
Peter Buerhaus (Nursing, left in 2015) 
2006 – Ellen Wright Clayton (Medicine) 
Randolph Miller (Medicine, emeritus) 
Alastair Wood (Medicine, emeritus) 
2008 – Jeff Balser (Medicine) 
Kathryn Edwards (Medicine) 
Walter Frontera (Medicine, left in 2017) 
2009 – Michael DeBaun (Medicine) 
2010 – Kevin Johnson (Medicine, left in 2021) 
2011 – Jonathan Gitlin (Medicine, left.in 2012) 
2012 – Dan Beauchamp (Medicine) 
Sten Vermund (Medicine, left in 2017) 
2013 – Mark Frisse (Medicine, emeritus) 
Betsy Weiner (Nursing, emerita) 
2014 – Nancy Brown (Medicine, left in 2020) 
James Crowe (Medicine) 
2017 – Melinda Buntin (Medicine) 
Josh Denny (Medicine, left – adjunct status – 2020) 
2018 – Brad Malin (Medicine) 
2020 – Nancy Carrasco (Medicine) 
Velma McBride-Murry (Medicine and Peabody) 
Consuelo Wilkins (Medicine) 
2021 – Shari Barkin (Medicine, left in 2022) 
2022 – Christopher Carpenter (Economics) 
Lisa Monteggia (Medicine) 
Kimryn Rathmell (Medicine)