by Amy Wolf

Growing up as one of four athletic, daredevil brothers and then competing as a college athlete, Karl Zelik, associate professor of mechanical and biomedical engineering and physical medicine and rehabilitation, amassed numerous breaks, bruises, stitches and sprains.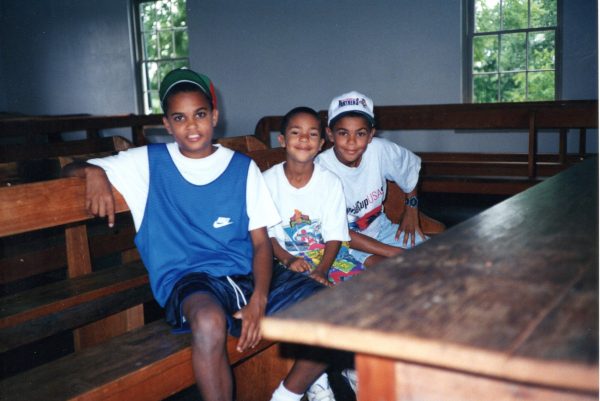 "In kindergarten I tried to lift my older brother above my head and broke my collarbone. The next year I dove headfirst into a brick fireplace and split my head open. I've also broken my wrist, elbow, foot and more—and those are just the bone fractures," Zelik said. "In retrospect, I now feel badly for my parents!"
The combination of sports and shenanigans gave the engineer decades of experience in testing the limits of the human body.
"I was fortunate to discover biomedical engineering in college, which is a much safer and more academic way to test stress on the body," he said, laughing.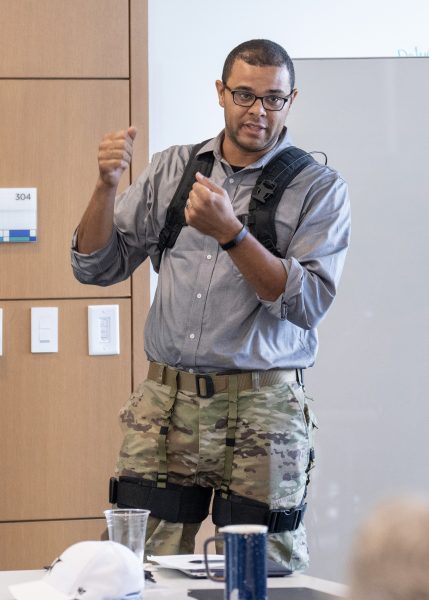 He now co-directs the Center for Rehabilitation Engineering and Assistive Technology.
"I'm fascinated by musculoskeletal biomechanics and trying to understand how humans move and why we move the way that we do," Zelik said. "Once we glean those insights, we're able to apply them to help people with disabilities or to engineer solutions that prevent people from breaking down so we can live life to the fullest."
PREVENTING BACK PAIN
A primary focus of Zelik's recent research is preventing back pain.
Back pain affects more than half of all adults, and back injuries are estimated to cost $30 billion in medical expenses and more than $100 billion in lost productivity in the U.S. annually.
Zelik and a team of graduate and undergraduate students, postdocs and research staff have been testing and modifying versions of a wearable assist device, called an exosuit, to alleviate back strain and injuries, especially for those who do heavy and repetitive lifting.
The exosuit goes way beyond typical back belts, which have proven ineffective. Studies, including an article in the journal Nature's Scientific Reports, show the exosuit can reduce fatigue by an average of 29 percent to 47 percent in lower back muscles and reduce musculoskeletal injury risk—all without motors or batteries.
In other words, wearing the exosuit made holding a 35-pound weight (average weight of a 4-year-old) feel similar to holding a 24-pound weight (average weight of an 18-month-old baby).
"The exosuit is a lightweight device that acts like an artificial set of muscles, so it actually relieves a good amount of strain off your back during bending and lifting," Zelik explained.
The exosuit is designed so that wearers use it only when they need it. A simple press of a button engages assistance. When the task is done, another press turns it off, and the device feels and behaves like normal clothes.
HEROWEAR
A version of the back-assist exosuit is out of the lab and being manufactured by HeroWear, a Nashville-based company launched by Vanderbilt alumni and researchers. It's being used by workers in more than 15 countries around the world.
Fatherhood and lots of lifting and playing with two small children inspired Zelik to focus his research on back pain and support issues.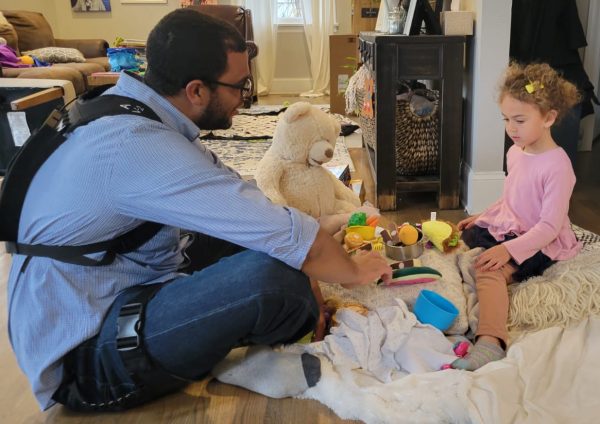 "I wear exosuits all the time. I even have a picture of me wearing a prototype while having a tea party with my 4-year-old daughter," Zelik said. "People assume the hard part of designing exosuits is getting them to assist. The hard part is designing a wearable device that is comfortable and doesn't interfere with all the other things a person does on a daily basis."
This is the reason the team gravitated to soft exosuits rather than traditional rigid exoskeletons.
"Wearing prototypes regularly in my own life, even while playing with my kids, helps me empathize with end users, experience how the device functions for a wide variety of activities and create better wearable solutions," Zelik said.
MILITARY PARTNERSHIP
The latest evolution of the exosuit is the result of a special partnership between Vanderbilt University and the U.S. Army through the Pathfinder Program, which supports the innovation of soldier-inspired, research-based technologies.
In 2021, Zelik received a $1.2 million investment from the U.S. Army Combat Capabilities Development Command Army Research Laboratory and the Civil-Military Innovation Institute Inc. to adapt the exosuit for military use.
This summer, a team of Vanderbilt engineers completed the first phase of a collaborative project with soldiers of the 101st Airborne Division at Fort Campbell to design and test an exosuit that supports U.S. Army soldiers participating in field artillery operations and other sustainment and logistics jobs. The suit is called Soldier Assistive Bionic Exosuit for Resupply, or SABER.
"I was surprised to learn that there are over 460 back overuse injuries in the Army every single day," Zelik said. "These musculoskeletal injuries are from repetitive wear and tear due to the physical demands that these soldiers are under."
IMMERSIVE TESTING
The Vanderbilt team worked closely with the soldiers through a series of iterative design cycles and field tests. They ended up creating a back assist exosuit weighing less than three pounds that integrates with soldier's gear and takes more than 100 pounds of strain off the soldiers' backs each time they lift.
On the final day of field testing, most soldiers had not slept in 24 hours and were more than halfway through an extended live-fire mission.
"This was not a laboratory study," Zelik said. "We put exosuits on field artillery soldiers during a full-speed, combat-realistic, live-fire operation."
The soldier feedback was overwhelmingly positive. The exosuit helped them feel like they had more energy and endurance.
"Over the course of the day, lifting 60-pound rounds, you get worn out, especially after hours. It takes a toll on your body. Wearing the suit really helped a lot, especially with getting the rounds out of the back of the truck. It felt like it gave me an extra boost," said Pfc. Dale Paulson, a cannoneer in the 101st Airborne Division.
"I'm 23, and I already have back pain. Having this would be a good improvement for us. I was able to move freely, and it didn't get in the way of anything at all. I definitely would wear it," said Cpl. Badolo Yirliam, a utilities equipment repairer in the 101st Airborne Division.
For Zelik and his team, this project was about more than the exosuit.
"It was really humbling and inspiring to work with these soldiers because they're so committed to the work they do," Zelik said. "We're thankful that the science and technology we've been developing at Vanderbilt could help provide some much-needed relief to these soldiers. It's been a privilege."
The SABER project has transitioned from the Vanderbilt-led research and development phase to the HeroWear-led manufacturing and commercialization phase, with support from the U.S. Army.
Zelik, who also is chief scientist at HeroWear, continues to work on exosuit technology to see how it can be adapted to support other military and civilian workers. At Vanderbilt, his team is also exploring new applications of wearable technology to support clinical, sport and military users, including ways to offload and relieve strain from the soldiers' heavy body armor.
COLLABORATION AND HUMAN-CENTERED DESIGN
Zelik credits much of his success to Vanderbilt's culture of transdisciplinary collaboration and an active focus on solving real-world challenges through human-centered design.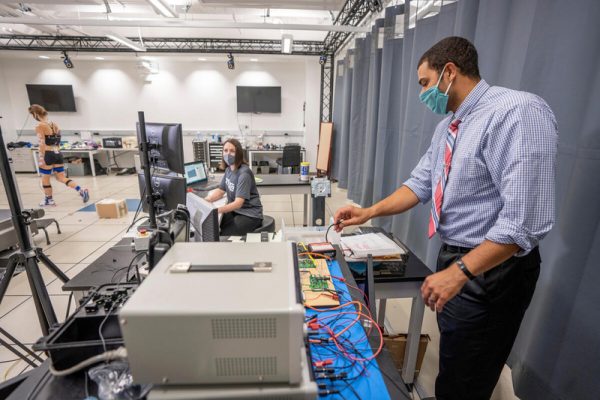 "I'm blown away by the inspiring biomedical innovation and collaboration happening with partnerships between science and engineering researchers at the university and medical experts across the street at Vanderbilt University Medical Center," he said.
These collaborations within Vanderbilt and with outside groups like the U.S. Army are helping Zelik fulfill his lifelong dreams.
"We are working together to make meaningful impacts on the world by reducing disabilities, preventing injuries and improving well-being," he said.