Three new residential faculty have been appointed as leaders in shaping student learning experiences beyond the classroom. Vice Provost for Academic Affairs and Dean of Residential Faculty Vanessa Beasley announced the appointments for the 2022-23 academic year.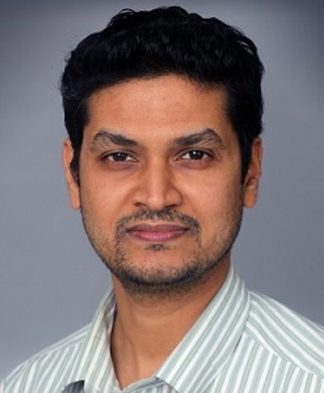 Ravindra Duddu will be the inaugural faculty head of Rothschild College, which is scheduled to begin housing students in fall 2022. In addition, Sutherland House and Murray House will welcome two new faculty heads of house: Chezare Warren and Renã A.S. Robinson.
"Interacting with world-class faculty inside and outside of the classroom is the hallmark of a Vanderbilt education," said C. Cybele Raver, provost and vice chancellor for academic affairs. "We welcome these new leaders as they take on the vital role of supporting students' intellectual and personal growth through innovative programming and mentorship."
Duddu, an associate professor of civil and environmental engineering, joined the Vanderbilt faculty in 2012. His research focuses on developing advanced physics-based models for fracture of engineering and natural materials, formulating robust and accurate numerical methodologies, and implementing efficient algorithms for parallel computing.
"I am thrilled that Professor Duddu will join our growing cohort of residential faculty," Beasley said. "Faculty-student interactions are key to the success of Vanderbilt undergraduates, and I know our students will benefit tremendously from his mentorship."
Warren, an associate professor of equity and inclusion in education policy, joined the Vanderbilt faculty in 2021. He is a scholar of race and intersectional justice with particular interests in understanding the conditions that facilitate Black boys' education success. Warren will be the faculty head of Sutherland House.
Robinson, an associate professor of chemistry, joined the Vanderbilt faculty in 2017. She is also a Dorothy J. Wingfield Phillips Chancellor's Faculty Fellow. Her research focuses on Alzheimer's disease and sepsis and the molecular contributions to racial disparities. Robinson will be the faculty head of Murray House.
"The Ingram Commons is the first community students form on campus, with their faculty heads of house often their first point of connection," said Melissa Gresalfi, dean of The Martha Rivers Ingram Commons and professor of mathematics education and learning sciences. "I am so excited for our students to learn and grow alongside these new faculty heads and to welcome Professors Warren and Robinson to The Commons."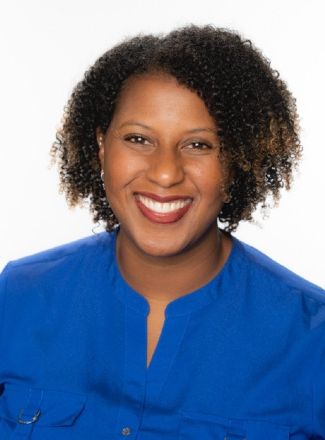 Two faculty heads of house are ending their service at the close of the 2021-2022 academic year. Professor Chalene Helmuth, who has served as faculty head of Sutherland House since 2008, is a principal senior lecturer and affiliated faculty in the Center for Latin American Studies and in American Studies. Professor Alyssa Hasty, who has served as faculty head of Murray House since 2017, is a professor in the Department of Molecular Physiology and Biophysics and associate dean in the School of Medicine.
"It is always hard to say goodbye to members of our Commons community," Gresalfi said. "Professors Helmuth and Hasty have been steadfast in their commitment to supporting students on The Commons to feel a sense of welcome and belonging. Particularly over these past years during the pandemic, their commitment to students is part of what has made The Commons feel like home to so many."
A full list of the current cohort of Vanderbilt's residential faculty is available on the Residential Colleges website. Faculty interested in learning more about faculty head positions and the application process are encouraged to contact Melissa Gresalfi, dean of The Martha Rivers Ingram Commons. Faculty interested in a faculty head position should complete an application, which includes uploading:
A letter of interest, including any relevant qualifications, experience or expertise; and
A current CV.
The Office of the Dean of the Commons maintains a list of interested faculty on an ongoing basis. Faculty will be contacted and interviewed through an expedited process as new opportunities emerge; thus, there is no set deadline for applications. Letters of interest will remain active and on file for five years.