Media Inquiries
Latest Stories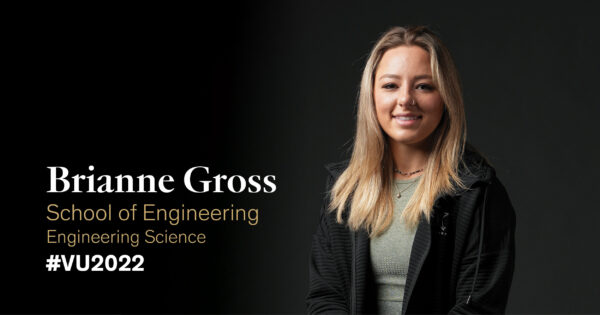 By Graham Hays

Growing up in California, where lacrosse had yet to take hold to the same extent as on the East Coast, Bri Gross discovered her athletic passion almost by accident. A friend cajoled her into trying out for a sport she knew nothing about. Her skill and daring as a midfielder ultimately led her to compete for Vanderbilt and as one of the first athletes from west of the Mississippi River to represent the United States in a youth world championship.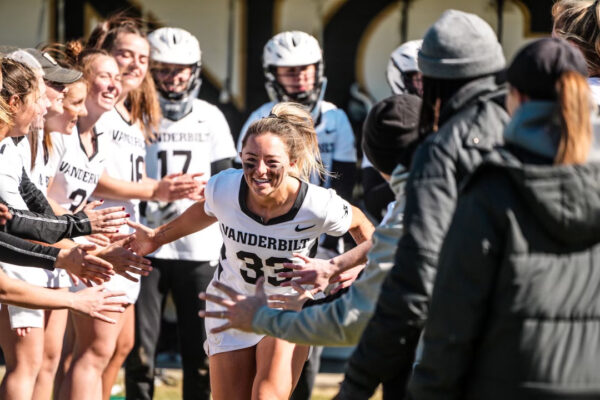 But the first time she picked up a lacrosse stick was far from the first time she was intrigued by how something worked. Never far from her dad's side in his garage workshop, she was and remains an inveterate tinkerer.
"My parents actually saw the problem-solver in me," Gross recalled. "I am forever grateful that they pushed me and I took action because I absolutely love engineering—because like they said, I am a problem-solver. It's the way my brain is wired. We learned about it recently. It's passionate curiosity. I'm constantly curious about how we can do things better or why we do things the way we do, and I'm just constantly looking for solutions."
Even as she graduates this spring with an engineering science degree, she has still more curiosity to satisfy at Vanderbilt. Utilizing the additional season of eligibility that the NCAA made available to all spring-sport student-athletes affected by the pandemic in 2020, Gross will return for one more season for the Commodores—and at least one more year of study. A member of the Society of Women Engineers, she recently was accepted to Vanderbilt's master's program in engineering management. The innovative new program seeks to develop tomorrow's leaders in the field.
It's a good fit for someone familiar with leading on a lacrosse field.
"When you are part of a team for so long, you learn how to work with different personalities and how to motivate people in different ways," Gross said. "No two people are motivated by the same thing. No two people react to criticism or new ideas in the same way. With lacrosse, it gives me an advantage when working with other people."