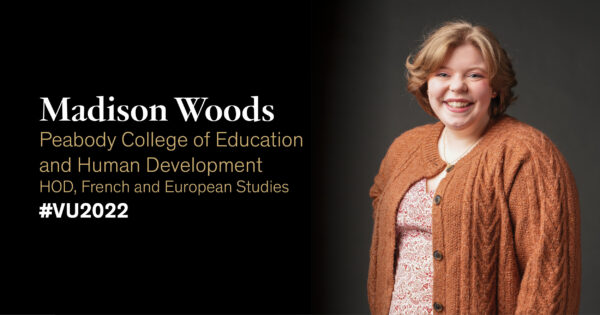 by Amy Wolf
Vanderbilt tour guide Madison Woods strives to be authentic, optimistic and inviting when meeting prospective students and families for the first time. From her perspective, creating a sense of belonging starts on day one.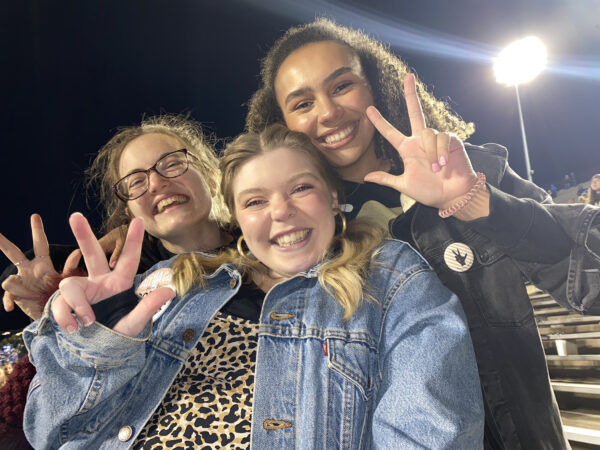 Woods, a human and organizational development and French and European studies double major from Mooresville, North Carolina, said she was drawn to being a tour guide—and ultimately the president of the Vandy Tour Guide group—partially to dispel myths that students need to be perfect.
"Vanderbilt redefined what success meant for me, which was really reflective of a lot of the competitiveness I felt in high school. Now, I've learned through my peers and my professors, as well as the overall culture we have here, that success is individual and often driven by happiness. If I'm not investing in myself and investing in the other people here, we can't make truly meaningful accomplishments," she said.
PEER MENTAL WELLNESS SUPPORT
Woods followed this philosophy of investing in the wellness of herself and others by helping lead the "Come To Me" mental health campaign. It brought diverse student organizations—including the Greek system, affinity groups and others—together to build peer-to-peer mental wellness support.
"Come To Me is one of the biggest investments I've made at Vandy. It is a reminder that no matter how or where I'm struggling, I'm not alone, and there is a tangible resource and community there to help," she said.
Woods is interested in attending law school in the future to work in refugee advocacy. She said Vanderbilt has helped her build the confidence and skills she needs to continue to support others.
"One of the most influential things that was ever said to me at Vanderbilt was from a senior when I was a first-year, who told me, 'You are not special because you're at Vanderbilt. Vanderbilt is special because you are here.'" she said. "That was a game changer for me to realize that I didn't have to measure up to the Vanderbilt name. Vanderbilt wanted the unique perspective I bring to the community."