Media Inquiries
Latest Stories
Jacob Steenwyk, a sixth-year doctoral student studying biology in the Rokas Lab, is a recipient of the 2022 Harold M. Weintraub Graduate Student Award presented by the Fred Hutchinson Cancer Research Center.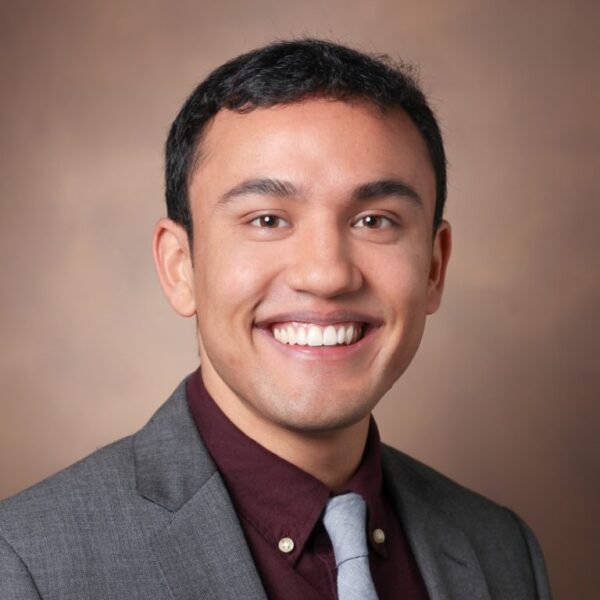 He is the second Vanderbilt student ever to have received this honor, which recognizes outstanding achievement in graduate studies in biological sciences. Steenwyk will receive a $2,000 honorarium and the opportunity to speak virtually to the award symposium on May 6, 2022, at Fred Hutchinson's Robert W. Day Campus.  
"It is a huge honor to have won the Harold M. Weintraub Graduate Student Award," Steenwyk said. "Professor Weintraub was a pioneer known for his creative approach to asking complex questions in the biological sciences. If winning this award suggests I am a fraction of the scientist Professor Weintraub was, then I am deeply grateful." 
Antonis Rokas, director of the Vanderbilt Evolutionary Studies Initiative and Cornelius Vanderbilt Professor of Biological Sciences, is Steenwyk's mentor. "He has effectively put together three separate theses—one on tools for computational evolutionary genomics, one on budding yeast evolution, and one on the evolution of fungal pathogenicity," Rokas said. "The Harold M. Weintraub Graduate Student Award is a wonderful recognition of the amazing work that Jacob has done for his graduate studies. As his graduate mentor, I could not be prouder." 
Steenwyk also is a Howard Hughes Medical Institute Gilliam Fellow for Advanced Study, where his research explores the diversity of budding yeasts and filamentous fungi to study the principles and pace of evolution.  
"I cannot stress enough the role that my adviser, Antonis Rokas, has played in my achievements. His vivacious approach to science is inspiring," Steenwyk said. "Not only has he taught me how to be a better scientist, but he has also taught me how to be a great colleague." 
Steenwyk also credits the Vanderbilt community, particularly within the Department of Biological Sciences, for supporting him in his doctoral work. "I've had engaged and lively conversations with professors and graduate students alike, and these conversations helped foster my growth as a scientist."