By Amy Wolf
Vanderbilt junior Callie Hilgenhurst and a dozen of her classmates took their research to a new immersive level, collecting soil and rock samples 9,000 feet up in the Sawatch Mountain Range of Colorado. Their work in the mountains and then in the lab helped show the movement of glaciers, ultimately giving clues about the impact of climate change.
"This trip to Colorado was really incredible," said Hilgenhurst, an Earth and environmental sciences major from Nashville. "Going out and being part of the scientific method—literally taking samples that we get to bring back to the lab—and experiencing the research on such a grand scale was awesome."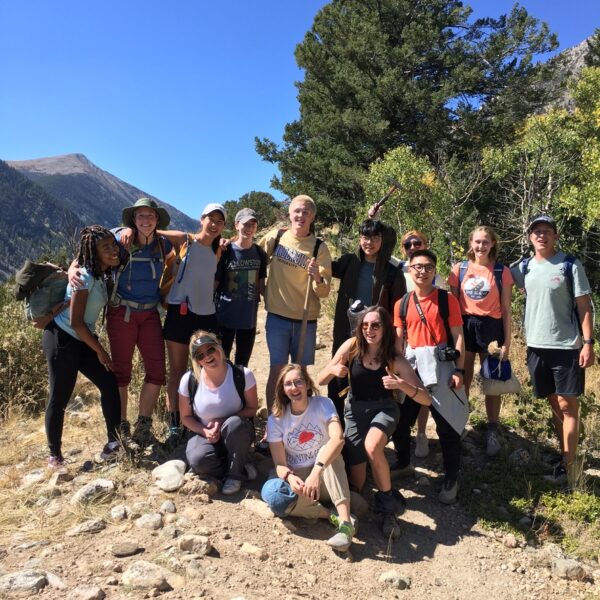 The immersive trip was part of a new class in the College of Arts and Science called Glacial Geology.
"It's designed to help students think about the landforms and landscapes that glaciers create and leave behind," said Dan Morgan, associate dean in the College of Arts and Science and principal senior lecturer in Earth and environmental sciences. "Then we analyze what drives those advances and retreats in glaciers and put that in the context of global climate change."
CLIMATE CHANGE

Many of the students in the class said making an impact on climate change is crucial. That's why faculty designed the class with only one prerequisite, allowing students with diverse majors to take the course.
"Fighting climate change is very big in my heart, and it's really important that we do everything we can to maintain the 1.5 degrees Celsius of warming as much as we can. I also took the class because I know that glacial geology isn't always going to be around in the future because glaciers are disappearing," Hilgenhurst said.
Fellow student Ellie Miller has dedicated a great amount of energy to Earth sciences as a triple major in Earth and environmental sciences, environmental sociology and communication of science and technology. She jumped at the chance to gather data in the field and learn more about glacial environments.
"I was so ready to get my hands dirty and actually see where my samples are coming from—and then carry that all back to the lab and be able to run procedures," said the Olathe, Kansas, resident. "Being able to see the connection between our field site and the data that we're producing here at Vanderbilt brings the research alive and paints a more holistic picture of what Earth processes are happening."
This trip was Miquéla Thornton's first experience out west. The communication of science and technology and creative writing double major from Richton Park, Illinois, said she loved observing her fellow students and then writing about the experience.
"In my time at Vanderbilt, I've taken both environmental science and psychology classes, which really sparked an interest in science writing because everyone needs to understand what's going on with climate change and what's happening with our Earth," she said.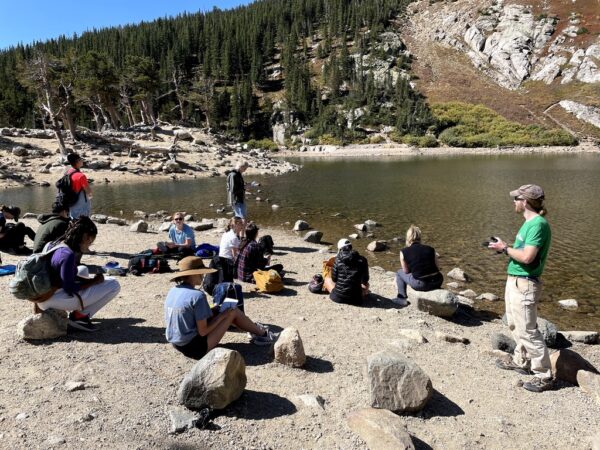 IMMERSION TRIPS
Morgan, who has led Vanderbilt undergraduates on expeditions to places as remote as Antarctica, said bringing students into the field is invaluable in connecting them to the research.
"This is something that's fun and makes Vanderbilt a really special place because we're educating and expanding the living-learning experience all the way to this mountain."