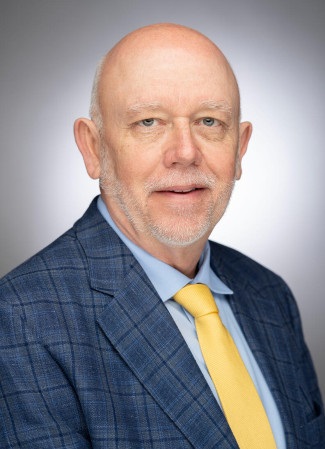 John Geer, Ginny and Conner Searcy Dean of the College of Arts and Science, has announced changes in the dean's office that will drive further excellence and support a strategic approach to propel the college forward.
"These carefully considered changes, including some restructuring of responsibilities from previous positions, are rooted in the college's commitment to our missions of teaching, scholarship and service through innovation and collaboration," Geer said. "These changes will allow the college to operate more efficiently and productively. We are constantly focused on how we can provide an exceptional education and support cutting-edge scholarship in this ever-changing world."
Sarah Igo, Andrew Jackson Professor of History, has been named the inaugural dean of strategic initiatives for the college, where she will lead an extensive study to guide its future direction. Until earlier this summer, she served as the first faculty head of E. Bronson Ingram College, where she developed programs across the residential colleges to foster students' intellectual growth. Igo also recently served as director of American Studies, an interdisciplinary, creative program with many rich curricular and extracurricular offerings that, she says, could be a model for the larger college.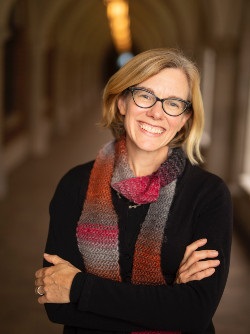 "Given all of the recent changes in teaching driven by the pandemic, as well as larger issues looming in higher education—ranging from accessibility and inclusion to the challenge of disinformation to new demands on faculty—this is an excellent time to pause and assess every facet of what we're doing in the college," Igo said. "First, we need to be able to define the distinct virtues of an arts and science education today. Then we need an extended community-wide conversation about how to best equip our students for happy, meaningful and successful post-Vanderbilt lives. How can we make our academic offerings expansive and coherent, inviting and rigorous?
"These considerations are critical for our undergraduates, of course, but also for the vibrancy of intellectual life on campus more broadly. In fact, one of the aspects of this new position that I'm most looking forward to is figuring out what the dean's office can do to best support the quality of scholarly life for our faculty and graduate students."
Igo believes that Vanderbilt students and faculty are tremendously interested in these questions, and that the pandemic has accelerated students' own reflection on the kind of education they want and need.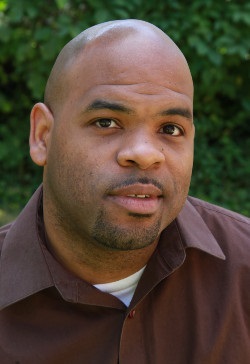 Jonathan Waters, principal senior lecturer in cinema and media arts and associate chair of his department, has been named assistant dean of undergraduate education. Waters was awarded the Chancellor's Cup in 2018 for his dedication to the craft of teaching, leadership outside the classroom and commitment to helping students from all walks of life achieve success in the arts. He is a multifaceted filmmaker and artist who directs iLens, a film series with a global perspective.
Waters has been advising all undergraduates majoring in cinema and media arts. He looks forward to being able to broaden that role as he assists students across majors and programs with questions and concerns to support their academic achievement. He will also be responsible for evaluating proposals by students who wish to design their own majors.
"Developing empathy and understanding for our students' perspectives is so important, especially after the challenges of the pandemic," Waters said. "I look forward to advising a larger number of students across the college."
Waters also will serve as the college's liaison on a variety of new university initiatives, including Sophomore Experience, a yearlong program designed to provide second-year students with multiple opportunities to connect with faculty, staff and peers as they learn about important campus and community resources.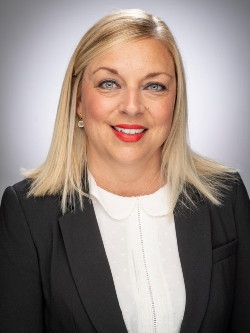 Angela Land-Dedrick has been named chief operations officer for the College of Arts and Science, bringing 25 years of strategic initiatives development and project management experience to her new role. Land-Dedrick joined the Vanderbilt community in 1996 and served for the last seven years as chief of staff for former Provost Susan R. Wente.
 
"I am honored and excited to have the opportunity to work with Dean Geer and the entire Arts and Science community," Land-Dedrick said. "I look forward to leveraging my past Vanderbilt experience to positively impact and support the college's mission."
 
Land-Dedrick developed a unique understanding of the college and its programs through her work with Wente, who co-led the development of the Academic Strategic Plan with Geer in 2013–14. During her tenure as chief of staff, Land-Dedrick worked on various projects that supported the College of Arts and Science, including two Arts and Science dean searches and special initiatives that were led in collaboration with the provost.
As chief operations officer, Land-Dedrick will work closely with Geer and his team to execute key initiatives and lead special projects. Her responsibilities, among others, will include overseeing facilities and renovation projects as well as faculty affairs processes.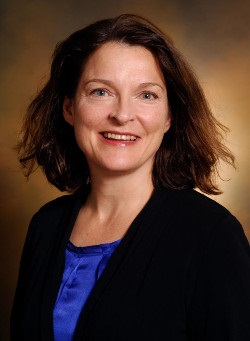 Vicki Greene, Stevenson Professor of Physics and director of graduate studies for the Department of Physics and Astronomy, has been serving as the director of diversity, equity and engagement for the College of Arts and Science since January after being named the dean's diversity delegate last fall. Greene leads a college faculty committee that provides counsel and guidance to strengthen EDI understanding and related efforts. Among the issues the committee is exploring are inclusive approaches to STEM education; climate issues for women and underrepresented people in academia; and pipeline issues and strategies, including the impact of COVID-19 on faculty and on equity in faculty promotions.
"We are entering a new phase of emphasis on diversity, equity and inclusion, broadly interpreted, as one of Dean Geer's top priorities for the college," Greene said. "I am honored to be working with the Arts and Science community to ensure that these issues are given thorough consideration in all areas of engagement for the college."
Geer said, "All these changes will help ensure the College of Arts and Science continues to move forward as we leverage the new strategic opportunities made possible by Chancellor Diermeier and Provost Raver. We need to ensure that the college educates its students with a 21st century education as we recruit and retain the very best faculty and staff."