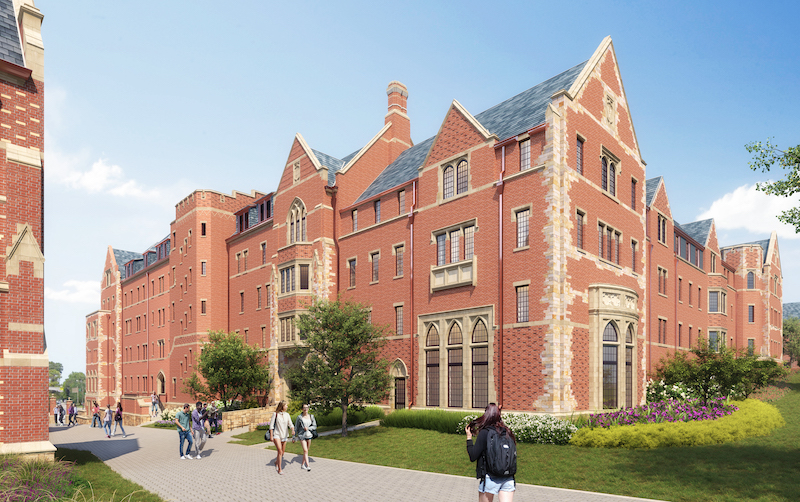 After delaying demolition due to the COVID-19 pandemic, Vanderbilt University is moving forward on its plan to demolish Carmichael Towers East residence hall with a controlled implosion on Saturday, July 31.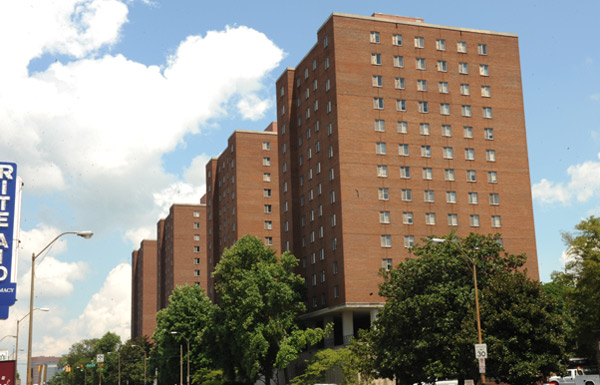 The implosion of the 14-story Towers 1 and 2 is scheduled for 9 a.m. The approximately 15-minute process will be overseen by Layton Construction LLC, which is conducting ongoing construction in Vanderbilt's West End Neighborhood, and Controlled Demolition Inc. (CDI), a national leader in large-structure controlled demolition. 
The removal of Carmichael Towers 1 and 2, to make way for a new residential college in the West End Neighborhood, aligns with Vanderbilt's Academic Strategic Plan, a key pillar of which is to strengthen the undergraduate residential experience, and with FutureVU, the university's initiative to enhance the places on campus where community members live, work and learn.  
Residential College C, which is scheduled to open for fall 2024, will be the fourth residential college along West End Avenue. The E. Bronson Ingram College opened in 2018, Nicholas S. Zeppos College opened in fall 2020 and Rothschild College will open for fall 2022. 
These residential colleges will build upon the successful living-learning environments already in place at The Martha Rivers Ingram Commons, Warren College and Moore College. 
"We continue to explore ways to connect our students, faculty and staff as they forge the learning experience together," said Vanessa Beasley, vice provost for academic affairs and dean of residential faculty. "Residential colleges give students the opportunity to learn from each other, become more connected and benefit from the resources and wisdom available in the broader Vanderbilt community."  
The design for all residential colleges in the West End Neighborhood will give the area a more park-like feel and augment a positive community atmosphere. The university has redeveloped the area to add green space, pedestrian- and bike-friendly pathways and tiered areas ideal for studying, relaxing and hosting outdoor gatherings. 
The implosion event will necessitate temporary road closures the morning of July 31. University and Nashville police will be on site, and a blast perimeter will be established to keep the public at a safe distance. Occupants of buildings within close proximity to the implosion will be evacuated or mandated to remain indoors. Once the implosion and checks to the site and surrounding areas are complete, traffic will reopen and mandatory restrictions will be lifted. 
In their place on West End Avenue between 23rd and 24th avenues, Carmichael Towers 1 and 2 have been home to tens of thousands of students since their opening in 1966. Named in memory of the university's third chancellor, Oliver Cromwell Carmichael, the residence halls housed undergraduate students. 
For more information about construction in the West End Neighborhood, visit the FutureVU website or Laytonconstruction.com/Vanderbilt.