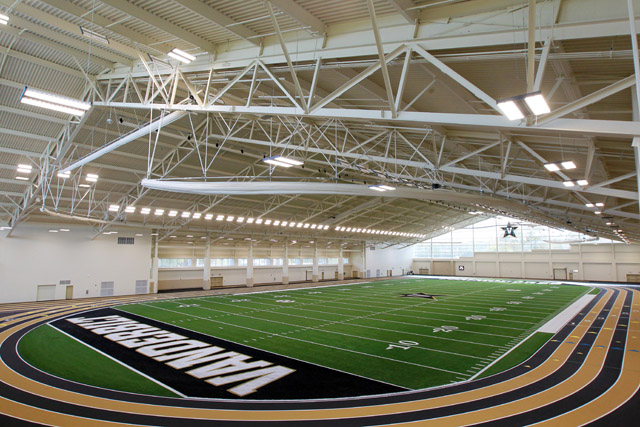 Summer membership to the David Williams II Recreation and Wellness Center will be available for purchase by university faculty, staff, postdocs and active students not enrolled in summer courses beginning June 1. The Rec Center will continue to operate with limited capacity and hours, including for undergraduate, graduate and professional students enrolled in summer classes.
A Rec Center summer membership, available for June and July, provides access to several fitness spaces, including free weights, cardio machines and weight machines. A membership can be purchased with a debit or credit card at the facility for $20 per month, pro-rated based on the date of enrollment. Please view the Rec Center directional map to locate and enter at the Fitness Reservation Entrance.
Students, faculty, staff and postdocs must make an online reservation to use the facility. The Rec Center follows all Vanderbilt University health and safety protocols. For policy information, please visit vu.edu/vandyrec.