Addiction expert and Assistant Professor of Pharmacology Erin Calipari will speak at the 17th annual fundraising breakfast for Mending Hearts about how the COVID-19 pandemic has affected people suffering from addiction.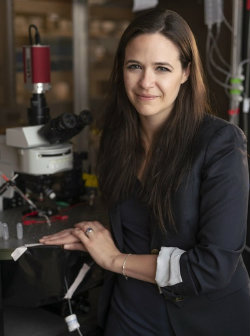 The event will be livestreamed at 8:30 a.m. CT Friday, March 26.
Mending Hearts is a Nashville nonprofit dedicated to providing shelter, hope and healing to women who are homeless due to addiction, co-occurring disorders or mental illness.
COVID-19 has brought on many mental health challenges and has sparked a 13 percent increase in the consumption of substances throughout the country.
Mending Hearts provides residential services with on-campus housing, which can accommodate up to 110 women. The waitlist for MH services is growing rapidly because of the impacts of the pandemic—this year's breakfast will allow MH to expand services to more than 400 women who are on the waiting list.
The breakfast will be virtual, and, in addition to Calipari's comments, the event will feature a performance by Christian band Unspoken.