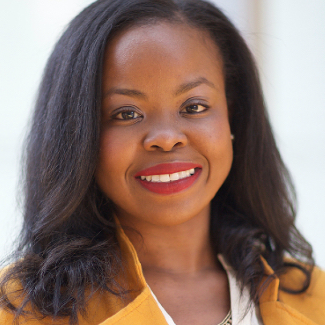 Peabody College's Kelly Slay, assistant professor of higher education and public policy, will describe her recent research in a talk, "Beyond Access: Advancing Equity, Optimizing Low-Income Student Success in an Institutional Promise Initiative," on Friday, March 19, from noon to 1 p.m. CT. The virtual event is sponsored by the Peabody Research Office and is open to the public. Registration is required in advance.
Slay, who teaches in the Department of Leadership, Policy and Organizations, uses qualitative methodologies and critical policy analyses to examine how public policies and organizational structures shape access and success for students from minoritized backgrounds.
Her work broadly explores diversity and equity issues in higher education and is primarily focused in two areas: factors shaping Black students' college choice, completion and career trajectories, and the use and implications of enrollment management policies—such as admissions, recruitment and financial aid—aimed at improving campus diversity.
Two of Slay's current projects explore the relationship between enrollment management practices in selective contexts and the college choice decisions and transition experiences of Black students and students from low-income backgrounds.
Slay recently received, with Professor Tangela Blakely Reavis of Saint Mary's College of California, a grant to examine the effects of the COVID-19 pandemic on Black students' college choice.
For more information about this event, contact pro@vanderbilt.edu.