Media Inquiries
Latest Stories
By Jenna Somers
Vanderbilt researchers are prolific and resolute in their pursuit of transformative research and innovation. During the Research Ramp-up process, more than 3,000 Vanderbilt research personnel have returned to in-person research activities, while many others have continued remotely through perseverance and ingenuity. On campus and at home, they are making discoveries that advance knowledge and improve lives. 
The following stories are part of a series highlighting the impact of the Research Ramp-down and Ramp-up processes and the various ways Vanderbilt researchers and their teams have persisted in their work throughout the COVID-19 pandemic. 
James Booth, Peabody College of education and human development: Adapting research protocols in response to the pandemic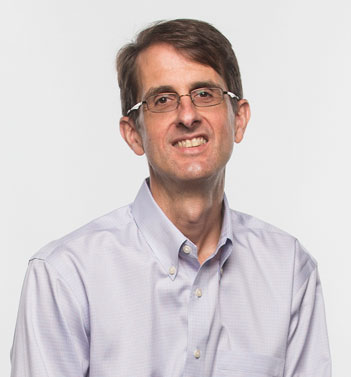 James Booth, Patricia and Rodes Hart Professor of Educational Neuroscience, leads the Brain Development Laboratory, where he and his team are conducting a study on the neural mechanisms involved in learning a second language. They are testing the hypothesis that native English-speaking participants will learn the aspects of language that are similar to English faster than those that are novel, predicting that a quicker transition from neural mechanisms supporting transient, short-term memory representations to stable long-term ones will reflect their hypothesis.
The closure of Vanderbilt on-campus research activities due to COVID-19 initially delayed the progress of Booth's team, but they were able to return to the lab to restart data collection during Phase II of Research Ramp-up. The study's testing sessions involve direct interactions between the participant and a researcher. Normally, these sessions are conducted face to face at a desk with the participant and researcher seated 2 to 3 feet apart. But since these are not normal times, the research team devised a creative solution to transform the traditional testing session setup by having two desks instead of one, each with an independent keyboard, mouse and monitor connected to the same computer. This new arrangement maintains the validity of the study, allows the researcher to monitor the participant's progress and—most importantly—protects the researcher and participant through appropriate physical distancing and by ensuring that they do not share materials.
"These types of modifications, in addition to our enhanced cleaning and sanitizing procedures, have allowed us to restart data collection, which has been critical to achieving the aims of this project within the timeline specified by the grant supporting this work," said postdoctoral scholar Brianna Yamasaki.
"Vanderbilt has done an amazing job at managing the COVID crisis," Booth added. "I am fortunate to be able to safely continue important research and to support my laboratory personnel through my federal grants."
Katherine Friedman, College of Arts and Science: Modifying interaction in the lab to continue vital research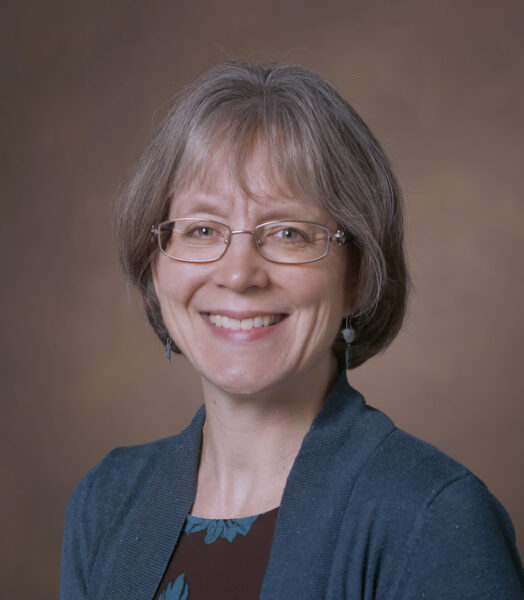 The Friedman Lab, led by Associate Professor and Vice Chair of Biological Sciences Katherine Friedman, conducts basic research on the mechanisms of DNA replication and DNA repair, using yeast to model human cells. The work falls under the larger umbrella of genome maintenance, which concerns how cells protect their DNA from accumulating mutations that could lead to genetic diseases, including cancer. Friedman's team returned to the lab as soon as they could during Phase I of Research Ramp-up because they could not otherwise make progress on research. "Just because we are facing a global pandemic doesn't mean that people aren't getting cancer," Friedman said. "We still need to make scientific progress in all areas, so we needed to return to the lab."
Occupying a relatively large space, Friedman and all four graduate students can now safely be in the lab together in Phase II+, but they often work in separate rooms, including meeting each other over Zoom from those locations. Friedman's two undergraduate students have scheduled time to be in the lab, and they use Slack to request and communicate modifications to their shifts.
These now commonplace remote-work technologies have made the world seem smaller—in a good way. For instance, Friedman's lab participates in a seminar series organized by a colleague in Germany. At 7 a.m. U.S. Central Time, Friedman meets with hundreds of researchers around the globe and recently gave a talk at one of the seminars.
As liberating as it feels to "Zoom" from one meeting ending at 8:59 a.m. to another starting at 9 a.m., the convenience of those interactions does not replace the sense of community fostered by chance encounters with colleagues and students in the hallways of Stevenson Center.
"Those brief chats can light a spark for your research," said Friedman, "but as much as we miss them, they are a small sacrifice for returning to the lab and engaging in research that improves people's lives. That's what is most important."
This story is abridged from a version originally published by the College of Arts and Science.