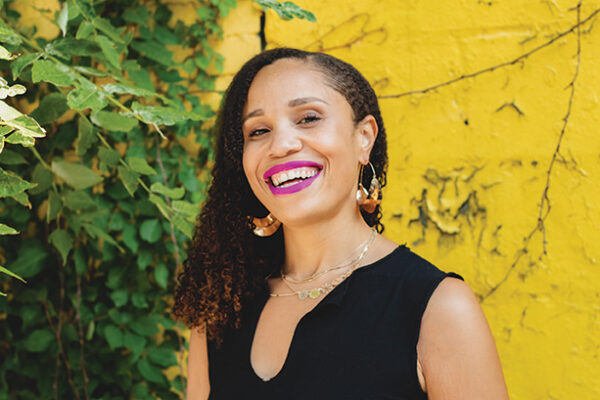 Janina Jeff is the woman this pandemic era needs.
The first African American to earn a doctorate in human genetics from Vanderbilt, Jeff focuses her research on populations with African ancestry with the goal of discovering inherited risk factors specific to these groups. She is a senior bioinformatics scientist with Illumina, a global biotech leader in innovative sequencing and array technologies that recently played a role in sequencing an early genome of the COVID-19 virus. And she launched an award-winning podcast that translates cutting-edge genetic research into everyday language.
She developed her entertaining, accessible podcast in 2018 at Spotify's first bootcamp designed to amplify voices of women of color. One of three winners among more than 18,000 women who applied, Jeff describes "In Those Genes" as a "hip-hop inspired podcast that uses genetics to uncover the lost identities of African-descended Americans through the lens of Black culture."
"I wanted to talk about genetics, DNA testing, data privacy and research in a way that Black people could understand and relate to," she says. "Our genetic identities were stripped away with slavery. DNA can be used to go back and fetch those lost identities."
She and her team were producing the season's episodes—each one taking about a month to create—when the pandemic hit. "Crazy things were going around, such as the rumor that Black people don't get coronavirus," Jeff says. "We dropped everything and put together our 'Dat 'Rona' podcast in three days and nights."
That episode won the Third Coast/Richard H. Driehaus Foundation Competition International Impact award. Jeff herself was named winner of the 2020 Advocacy Award by the American Society of Human Genetics, the youngest person and first African American so honored.
"We've got more than 36,000 podcast listeners, and I'd like that to be more like half a million," she says. "I've also been thinking about writing a book—a quick read into genetics with my personal story woven in.
"I'm finding it so rewarding to be doing science journalism," she says, "providing space for Black scientists and talking about topics we've never talked about before."
—Jan Read