Media Inquiries
Latest Stories
By Jenna Somers
Vanderbilt researchers are prolific and resolute in their pursuit of transformative research and innovation. During the Research Ramp-up process, more than 3,000 Vanderbilt research personnel have returned to in-person research activities, while many others have continued remotely through perseverance and ingenuity. On campus and at home, they are making discoveries that advance knowledge and improve lives. 
The following stories are part of a series highlighting the impact of the Research Ramp-down and Ramp-up processes and the various ways Vanderbilt researchers and their teams have persisted in their work throughout the COVID-19 pandemic. 
Danny Winder, School of Medicine Basic Sciences: Supporting student research experiences virtually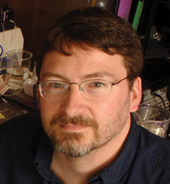 Milen Negasi, a high school student in the School for Science and Math at Vanderbilt, had planned to spend the summer of 2020 working in the lab of Danny Winder, director of the Vanderbilt Center for Addiction Research and the Bixler-Johnson-Mayes Chair in Basic Sciences. Although COVID-19 lab restrictions foiled Negasi's original plans, she made new ones, taking a novel approach to collaborating virtually with Kellie Williford, a Howard Hughes Medical Institute Gilliam Fellow in Winder's lab.
Williford and Negasi tackled a project Negasi had proposed: studying the impact of stress on the brains of mice to understand the underlying neurobiology of stress and anxiety-like responses. Negasi used images of the mice's brains to analyze differences in cell-specific protein expression between stressed and non-stressed test groups. During Zoom meetings, Williford acted as Negasi's virtual hands by conducting the experiments. Williford positioned her device so that Negasi could ask questions, view Williford's actions, and give her direction about things like which pipette to use or how much antibody to add.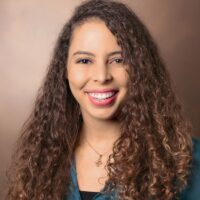 Through their perseverance and adaptability, they turned what might have been a lost learning experience into an edifying one. At the end of the summer, Negasi's virtual lab presentation demonstrated not only the scope of everything she had learned, but the meaningful progress she had made as a young researcher, despite the significant obstacle of lacking an in-person experience.
"I could not be prouder of both Kellie and Milen for persevering through these conditions to make what could have been a disappointing summer instead an inspirational example of ingenuity and dedication," Winder said.
Ethan Lippmann, School of Engineering: Fostering collaboration in the time of COVID-19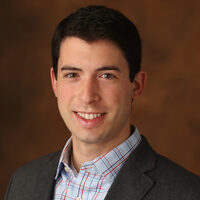 The lab of Ethan Lippmann, assistant professor of chemical and biomolecular engineering and biomedical engineering, seeks to model, understand and ultimately treat neurodegeneration, focusing primarily on the blood-brain barrier, a border of protective blood vessels found in the brain. Before the COVID-19 pandemic, Lippmann's team was firing on all cylinders, having just completed the onboarding of new personnel and doubling in size over one year to include 11 graduate students, two postdocs and two research staff, all of whom felt the impact of the lab's sudden closure on both their research and the team's sense of community.
In Phase II+ of Research Ramp-up, the team works at 50 percent capacity, splitting shifts so that everyone has a half-day in the lab every day. Some personnel strategically access equipment in collaborators' labs to abide by physical distancing protocols. For instance, graduate student Allison Bosworth takes time on the weekend to use a particular microscope in David Merryman's lab because the room in which it is located can only fit one person at a time and is in use by Merryman's team throughout the week.
Slack and Zoom have replaced face-to-face interactions, but masked students occasionally appear in the doorway of Lippmann's office to discuss their research. Sometimes they pull up a chair to review data with Lippmann, which he displays on a large TV to maintain proper physical distance.
"We may not be able to interact with each other as we once did, but returning to the lab has made us feel like we are working together toward a larger goal," Lippmann said. "I am grateful to my team for strict adherence to safety protocols. It reflects their dedication to ensuring that we can continue to fight neurodegeneration through innovative research."
This story is an abridged version of one originally published by the School of Engineering.