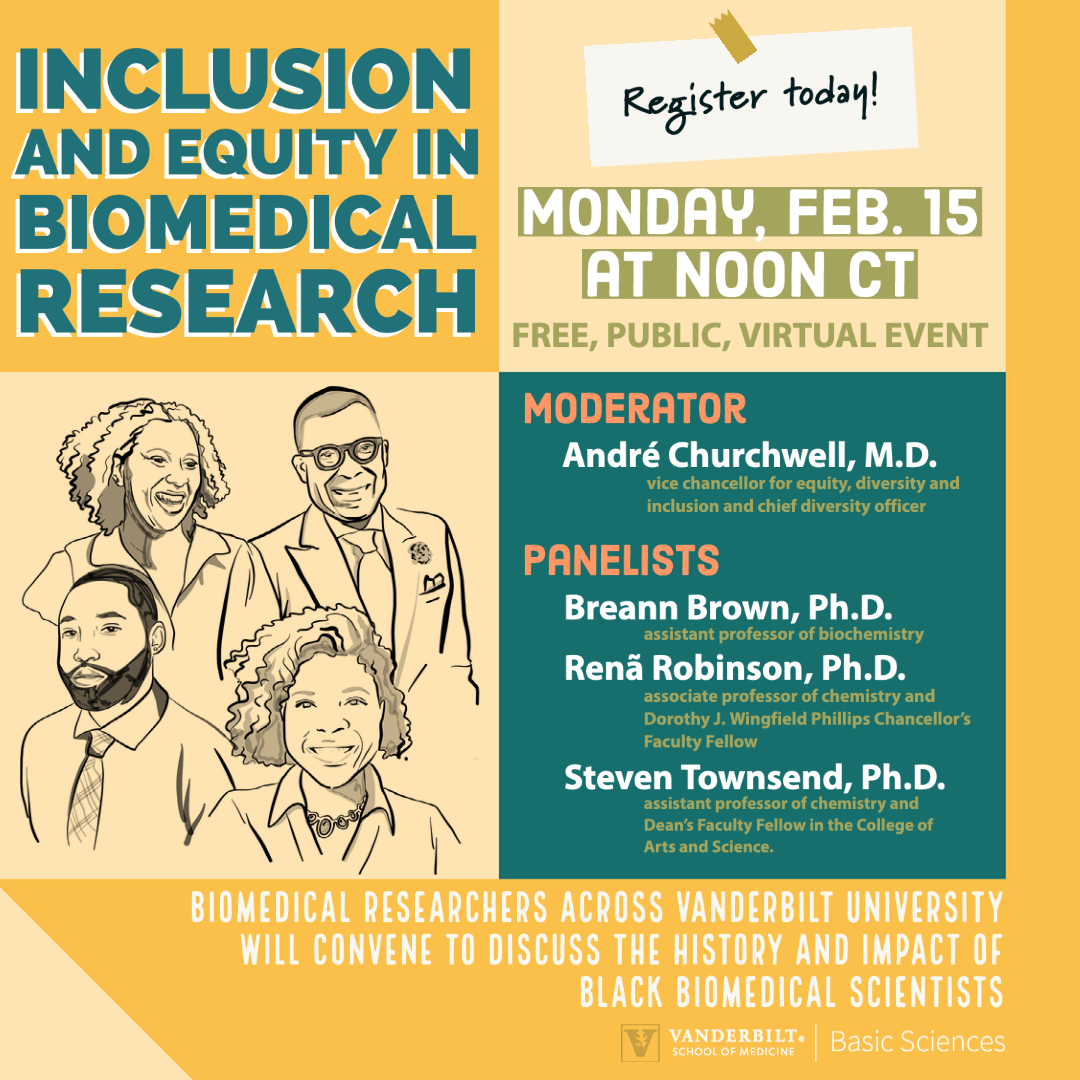 Biomedical researchers across Vanderbilt University will convene to discuss the history and impact of Black biomedical scientists on Monday, Feb. 15, at noon CT. The virtual discussion, "From Inclusion to Equity: The Story of Black Biomedical Scientists," will be moderated by Dr. André L. Churchwell, vice chancellor for equity, diversity and inclusion and chief diversity officer.  
The event is free and open to the public.  Registration is required.   
The discussion will cover discoveries and experiences of earlier generations of Black biomedical scientists, the impact of their discoveries, and existing disparities that the academic biomedical community still needs to overcome to reach its full potential.  
Panelists are Breann Brown, assistant professor of biochemistry; Renã Robinson, associate professor of chemistry and Dorothy J. Wingfield Phillips Chancellor's Faculty Fellow, and Steven Townsend, assistant professor of chemistry and Dean's Faculty Fellow in the College of Arts and Science.  
Participants will be able to submit questions in advance through the registration page.