By Jenna Somers
Vanderbilt researchers are prolific and resolute in their pursuit of transformative research and innovation. During the Research Ramp-up process, more than 3,000 Vanderbilt research personnel have returned to in-person research activities, while many others have continued remotely through perseverance and ingenuity. On campus and at home, they are making discoveries that advance knowledge and improve lives. 
The following stories are part of a series highlighting the impact of the Research Ramp-down and Ramp-up processes and the various ways Vanderbilt researchers and their teams have persisted in their work throughout the COVID-19 pandemic.   
Amy Needham, Peabody College: Investigating the effects of early motor intervention in play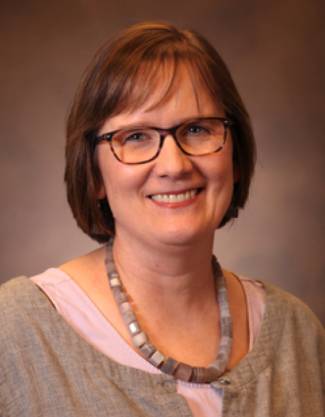 Professor of Psychology and Human Development Amy Needham leads the Infant Learning Lab, where she and her team have been conducting a longitudinal study that began with infants who are now toddlers. The team is investigating the effects of an early motor intervention in the development of play behaviors, motor skills and tool-use skills to understand how infants' early experiences interacting with objects provide a foundation for skills that develop in the second and third years of life. The researchers are measuring how early variability in manual activity is related to later tool-use behaviors in a sample of 50 infants. Going one step further, they are enriching the exploration skills of a second group of infants in early infancy to see whether this experience affects their later tool-use skills.
In the enriching activity, 3-month-old infants wear infant-sized mittens covered with the soft side of Velcro on the palms, which allow them to independently reach for and grasp toys that are covered with the hard side of Velcro. When the infants swat at and touch the toys, the toys stick to the mittens, mimicking what will be possible once infants begin reaching and grasping independently. Prior research conducted by Needham's team on infants who engage in daily play sessions with these mittens for about two weeks shows increases in various measures of object exploration such as visual, oral and manual contact with objects.
Because the study was designed to measure intervention effects at specific ages during the first three years of life, the team needed the study participants to resume their visits to the lab as soon as they could. Thanks to the carefully designed protocols that Needham's lab developed as part of the Research Ramp-up process, they returned to the lab in Phase 2 of Research Ramp-up, preserving the key components of the study as it was originally designed.
"The results of this study promise to reveal important new insights about the connections between early experiences and later behaviors during the first three years of life," said Needham. "Our findings could help policymakers and early interventionists provide helpful experiences to young children who are following atypical pathways of development."
James Muchira, School of Nursing: Studying links in mother-child cardiovascular health, coronavirus anxiety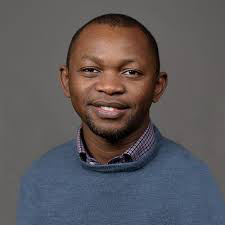 Before the COVID-19 pandemic began, postdoctoral fellow James Muchira designed a study to examine the relationship between maternal cardiovascular health and early childhood obesity and arterial stiffness in 1- to 5-year-old children. To prioritize the safety of the participants and research personnel, Muchira altered recruitment and data collection protocols upon returning to the lab through the Research Ramp-up process.
"Even before the pandemic, recruitment posed the greatest challenge," Muchira said. "Initially, we planned to recruit participants from one location in East Nashville but have since expanded recruitment throughout the whole city. Participants now complete questionnaires online through REDCap instead of in person, with researchers visiting participants' homes."
Likewise, Muchira's team meets study participants at the School of Nursing's research offices instead of at their homes or in the community, which are the preferred environments since they enhance repeatability to other settings and validate personalized interventions in real-life conditions. Researchers collect data on maternal cardiovascular health as defined by the American Heart Association's metrics (blood pressure, blood glucose, blood cholesterol, physical activity, smoking, body mass index and diet). They also measure the mother's 24-hour ambulatory blood pressure and arterial stiffness and the child's pulse wave velocity (arterial stiffness). The blood pressure device provides readings over 24 hours for a full diagnostic assessment of blood pressure and arterial stiffness indices at natural home settings, which is important since the device captures blood pressure changes when someone is awake or sleeping, allowing it to detect white coat or masked hypertension.
Since many people experience clinically significant fear and anxiety during an infectious disease outbreak, Muchira's team also added a coronavirus-anxiety scale (CAS) to the questionnaires. The CAS is a self-report mental health screener of dysfunctional anxiety associated with the coronavirus crisis developed to help clinicians and researchers efficiently identify cases of individuals functionally impaired by coronavirus-related anxiety. "Knowing that the pandemic would almost certainly affect our participants, we felt it was critical to assess the mothers' feelings and experiences, and whether that might affect their blood pressure as well," Muchira said.