Media Inquiries
Latest Stories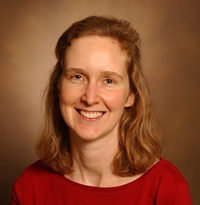 Borden Lacy, Edward and Nancy Fody Chair in Pathology and professor of biochemistry and pathology, microbiology and immunology, has been named director of the Vanderbilt Center for Structural Biology.  She is taking the reins from Walter Chazin, Chancellor's Chair in Medicine and professor of biochemistry and chemistry, who is stepping down as director at the end of the year after 21 years at the helm. Lacy's appointment will commence on Jan. 1. She has been the associate director of the CSB since 2017.
"The last few years have brought transformative changes in computational and imaging technologies for structural biology, and Vanderbilt has made significant investments to bring us to the forefront both in terms of infrastructure and in the recruitment of new faculty," Lacy said. "It is an exciting time to be involved in structural biology, and a major goal for the center will be to bring the benefits of these new technologies to the broader research community."
A trans-institutional initiative, the Center for Structural Biology is dedicated to fostering discovery through varied research techniques to determine the 3D structure of biological macromolecules at or near atomic resolution. With these techniques—cryo-electron microscopy, X-ray crystallography, nuclear magnetic resonance spectroscopy, electron paramagnetic resonance spectroscopy and computational structural biology—Vanderbilt uniquely provides researchers with all the tools to solve fundamental structural problems in medicine and biology. The CSB bridges medicine and biology with math, chemistry and physics and has fostered collaboration among investigators across the College of Arts and Science, the School of Medicine Basic Sciences and Vanderbilt University Medical Center.
Lacy received her Ph.D. in chemistry at the University of California-Berkeley, where she determined the first crystal structure of botulinum neurotoxin, the poisonous substance that causes botulism. During her postdoctoral research at the department of microbiology and molecular genetics at Harvard Medical School, Lacy's contributions brought greater understanding of anthrax toxin cellular entry through studies aimed at receptor-binding, pore formation and enzymatic protein delivery. She joined Vanderbilt in 2006 and has continued her study of bacterial protein toxins. Her current research focus is on clarifying distinct virulence properties of Clostridioides difficile and Helicobacter pylori, bacterial pathogens that represent significant challenges for human health.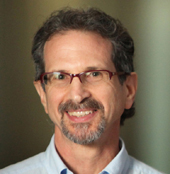 Chazin joined Vanderbilt in 1999, and has played a critical role in establishing the university's contributions to the field of structural biology. As of Jan. 1, he is the director of the Chemical and Physical Biology, stepping in for Bruce Damon. Through Chazin's visionary approach and leadership, Vanderbilt has become a global leader in the burgeoning field of integrative structural biology—integrating data collected through a variety of techniques. He is also responsible for growing the structural biology research community at Vanderbilt to more than 150 scientists including 25 tenured or tenure-track faculty, and for contributing to a significant portion of Vanderbilt-led research published in leading academic journals. During his tenure as director Chazin developed the educational component of the CSB by significantly expanding the Molecular Biophysics Training Program, funded by a National Institutes of Health T32 grant. Further, he helped drive the development of the Quantitative and Chemical Biology graduate admissions program and Chemical and Physical Biology Ph.D. program.
"The center was designed and built around what was then an avant-garde concept of using all of the structural biology techniques together to address the substantive research challenges in biomedical research. Our community of colleagues and trainees is truly outstanding, and I look forward to many exciting new developments and achievements that lie ahead. It has been an honor to contribute to the growth of the CSB and support the collaborative and interdisciplinary research across our institution," Chazin said.
"Walter Chazin has distinguished Vanderbilt as one of the top places in the country to study the structural basis of biological function. We are indebted to him for his dedication and contributions. Borden has a great vision for the future development of the center, and we're excited to see it evolve," said Lawrence Marnett, dean of School of Medicine Basic Sciences. "Structural biology is one of our great institutional strengths, and we plan to leverage it by recruiting great faculty and investing in the latest technology."