Media Inquiries
Latest Stories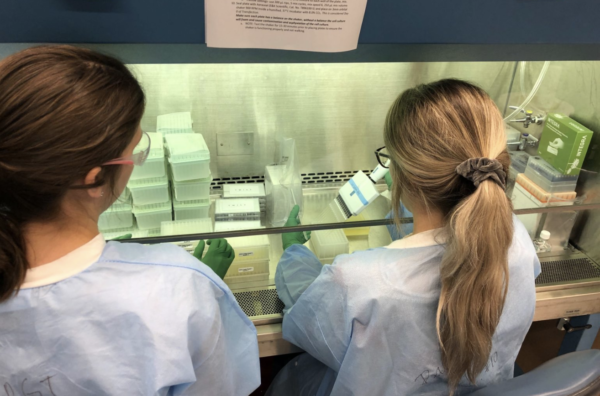 As the United States and the rest of the world witness the rollout of new vaccines targeting COVID-19—as well as better treatment options to fight the virus among infected patients—Vanderbilt University and Vanderbilt University Medical Center have played leading roles in researching, developing and testing several of the most clinically developed medicines being used to combat the pandemic. Long before this latest virus emerged as a threat, Vanderbilt researchers had been working to understand pathogenic viruses and effective ways to prevent their spread. In addition, Vanderbilt researchers across fields ranging from science and engineering to public health policy and education are involved in a multitude of research projects related to the COVID-19 pandemic. 
"Vanderbilt's foundational research in the basic sciences, coupled with our institutional ties to Vanderbilt University Medical Center, is making a deep, real-world impact on an insidious disease unlike any we have faced in generations," said Vanderbilt Chancellor Daniel Diermeier. "The work being done by Vanderbilt researchers and physicians around COVID-19 demonstrates the positive impact that institutions like ours are making to global health and well-being." 
Moderna vaccine relies on Vanderbilt clinical trial analysis and reporting
Among the most pressing initiatives being undertaken at Vanderbilt currently is participation in the Coronavirus Efficacy and Safety Study to test COVID-19 vaccine mRNA-1273. The vaccine was developed by Cambridge, Massachusetts-based biotechnology firm Moderna and the Vaccine Research Center of the National Institute of Allergy and Infectious Diseases of the National Institutes of Health. In November, Moderna announced that the vaccine was 94.1% effective and, as of mid-December, is supplying the U.S. with 200 million doses of mRNA-1273.  
Building off the work of Dr. Barney Graham, PhD'91, former Vanderbilt professor of microbiology and immunology and current deputy director of the NIH Vaccine Research Center, mRNA-1273 triggers the production of antibodies that attack the Spike protein, which enables the virus that causes COVID-19—SARS-CoV-2—to infect cells in the body. By blocking the Spike protein, the antibodies "neutralize" the virus.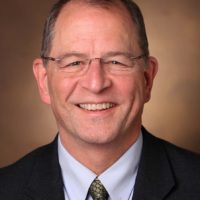 Moderna announced it developed the first batch of mRNA-1273 just a month after the genetic sequence of SARS-CoV-2 was published in February. The company began human testing in mid-March and its phase 2 clinical trial in May. Dr. Mark Denison, a coronavirus expert and the Edward Claiborne Stahlman Professor of pediatric physiology and cell metabolism, professor of pathology, microbiology and immunology and director of the Division of Pediatric Infectious Diseases at Vanderbilt University Medical Center, led the mRNA-1273 phase 1 testing of the vaccine and phase 2 clinical trial analysis and reporting.  
With 1,000 participants recruited by VUMC in August and 30,000 total volunteers participating in the nationwide stage 3 trial, scientists will use the results to determine the vaccine's efficacy and to estimate how long protection lasts. Participants are being given either the vaccine or a placebo, and their health will be monitored over a two-year period. It took a fraction of that time for researchers to understand that the vaccine works.  
To help bolster research efforts, the country music legend Dolly Parton contributed $1 million to Vanderbilt's COVID-19 Research Fund in April. That donation helped fund early-stage vaccine research conducted with Moderna and drew widespread attention to the research efforts. "Her money helped us develop the test that we used to first show that the Moderna vaccine was giving people a good immune response that might protect them," Denison told the New York Times.  
AstraZeneca's "long-acting" antibodies licensed by Vanderbilt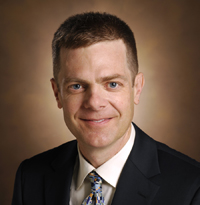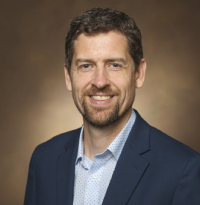 Similar to Moderna, the British-Swedish biopharmaceutical company AstraZeneca announced in October that it began phase 3 trials for its COVID-19 therapy, AZD7442. The therapy consists of two long-acting antibodies developed by Dr. James Crowe Jr. and colleagues at the Vanderbilt Vaccine Center. Crowe, the Ann Scott Carell Professor of pediatrics and pathology, microbiology and immunology, is a world leader in the development of monoclonal antibodies, those that precisely target specific viruses. He developed them for many highly contagious viruses like HIV, dengue, influenza and Ebola. A recent Defense Advanced Research Projects Agency-funded project, to rapidly develop a protective antibody treatment for Zika virus, gave Crowe, VVC associate director Robert Carnahan and their team the preparation that allowed them to move so quickly in the sprint to combat COVID-19.   
School of Medicine Basic Sciences researchers David Cortez, the Richard N. Armstrong, Ph.D., Chair for Innovation in Biochemistry; Nancy Carrasco, the Joe C. Davis Chair in Biomedical Science and chair of the department of molecular physiology and biophysics; Yi Ren, assistant professor of biochemistry; and Walter Chazin, Chancellor's Chair in Medicine and professor of biochemistry moved quickly to support this work.  
The VVC evaluated more than 1,500 antibodies, and Vanderbilt University licensed six antibodies to AstraZeneca for clinical development. The global biopharmaceutical giant selected two—COV2-2196 and COV2-2130—to optimize, following research from Crowe's team and AstraZeneca proving that they work together to bind to and neutralize SARS-CoV-2.  
"AstraZeneca is a great partner to take some of our lead antibodies into the clinic rapidly and safely because of their deep experience in developing antibodies for human use," Crowe said.   
AstraZeneca has developed a unique technology to extend the half-life of antibodies, meaning that they can extend the length of the vaccine's efficacy. AstraZeneca's goal is to enable a single dose of AZD7442 to remain effective in the body for six to 12 months. Such long-acting antibody treatments may be particularly beneficial for people who are elderly or immune-compromised, at particularly high risk of contracting COVID-19 or who are receiving other medical treatments that preclude them from receiving a COVID-19 vaccine. 
The drug: Remdesivir's FDA approval won with the support of VUMC
For those patients already suffering from COVID-19, the FDA approved the use of the drug remdesivir in mid-October. VUMC played a key role in its development, building on Denison's decades of expertise in coronaviruses.   
Dension and his collaborator Ralph Baric at the University of North Carolina–Chapel Hill were the first to demonstrate that remdesivir is effective in treating COVID-19 by inhibiting the virus in human lung cells and improving lung function in mice infected with the virus. A report on the Adaptive COVID-19 Treatment Trial, of which VUMC is a member, showed that the drug hastens recovery times. "This milestone is the culmination of the type of bench-to-bedside research Vanderbilt is renowned for," said Dr. Buddy Creech, principal investigator of the NIH-funded Vanderbilt Vaccine and Treatment Evaluation Unit.  
After the first outbreak and containment of SARS-CoV in 2002, Denison dedicated years to understanding the mechanisms that made the virus so contagious. In 2007, his team discovered that coronaviruses have a "proofreading" enzyme that follows along in real time to ensure that the virus replicates without mutation. Denison and Baric found that drugs to block the proofreading enzyme resulted in more mutations, unlike influenza which changes over time. Denison and Baric found that by blocking the coronavirus proofreading enzyme, they could accelerate the rate of mutations and cripple the ability of the virus to cause disease in animals. With another coronavirus outbreak—the Middle East respiratory syndrome (MERS) outbreak in 2012—the researchers first considered how remdesivir, developed by Gilead Sciences, could be used against a range of coronaviruses.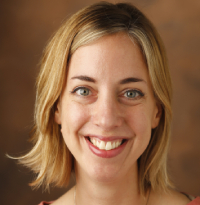 Initially developed to combat hepatitis C and the Ebola virus, remdesivir proved highly effective against coronaviruses, so much so that Denison has called it "the Terminator." Denison and Baric's teams have shown that remdesivir is as effective in blocking other coronaviruses that are anticipated to impact humans in the future. 
"We started this work years ago, knowing that with no therapeutics on the market to treat coronavirus infections, we would be in trouble if a pandemic hit," added Andrea Pruijssers, research assistant professor of pediatrics and lead antiviral scientist in Denison's lab. "We are now developing additional drugs to battle COVID-19 and to be better prepared for future pandemics."