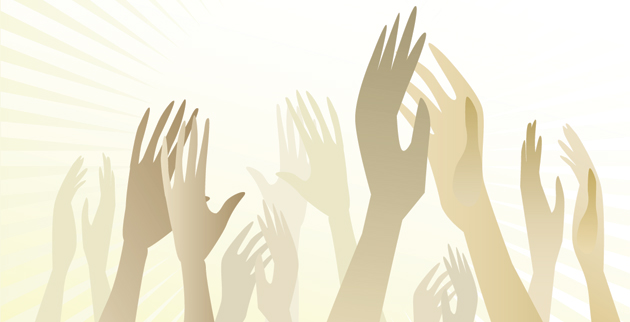 Robert Barsky, professor of French and comparative literature, has been awarded a grant from the Social Sciences and Humanities Research Council for a project relating to the negotiation of the treaty known as the 1967 Protocol to the 1951 Convention. A team of Vanderbilt undergraduates and former students will help with the research through paid internships that will contribute to an eventual book project. Barsky has written about this project for the Yale Journal on Regulation, and the first major article about it, "From the 1965 Bellagio Colloquium to the Adoption of the 1967 Protocol relating to the Status of Refugees," was published in the June 2020 issue of the International Journal of Refugee Law. In addition, Barsky reviewed Banned: Immigration Enforcement in the Time of Trump by Shoba Sivaprasad Wadhia for the June 2020 issue of International Journal of Refugee Law.
Jeff Breaux, assistant director of student media and director for advertising, has been inducted into the College Media Association's John A. Boyd Hall of Fame, the organization's highest honor. Hall of Fame membership recognizes longtime CMA members who have contributed to the betterment of the organization and student media programs in general. Those considered for this award must have contributed to college journalism education for at least 20 years while being an active member of the CMA.
Breann Brown, assistant professor of biochemistry, has been awarded a 2020 Early Stage Investigator Prize from the United Mitochondrial Disease Foundation. The grant is designed to aid and inspire the next generation of scientists dedicated to mitochondrial disease research. Brown's work focuses on the maintenance of mitochondrial DNA within the context of proper organelle function and cellular respiration.
Nathalie Dieu-Porter, principal senior lecturer in French, has authored Affaires Globales, published by Georgetown University Press. This intermediate-high to advanced-level French textbook is designed for specific-purposes courses such as business or professional French and uses an interdisciplinary multiliteracies approach to help students develop the cultural knowledge and language skills necessary to pursue a career in the francophone world.
Elsa Filosa, assistant professor of the practice of Italian, has authored Niccolò Acciaiuoli, Boccaccio e la Certosa del Galluzzo: Politica, religione ed economia nell'Italia del Trecento, published by Viella (Rome). The volume contains the proceedings of a conference held in June 2019 at the Certosa di Firenze that was made possible with the support of a Global Research and Engagement Micro-Grant awarded by Vanderbilt.
Raheleh Filsoofi, assistant professor of art, has received an Alice Kleberg Reynolds Foundation Grant for her curatorial project Uncovered Space, an exhibition and event series centered on women with respect to the social structures that mediate their everyday experiences. The project, which will include other members of the Vanderbilt art faculty, will culminate in an international exhibition and symposium to be held in fall 2021 at the International Museum of Art and Science in McAllen, Texas, and the Visual Arts Gallery at the University of Texas Rio Grande Valley in Edinburg, Texas.
Earl E. Fitz, professor of Portuguese, Spanish and comparative literature, and his wife, Julianne Fitz, have received the 2020 Dr. Gail Addlestone Community Building Award from Gilda's Club Middle Tennessee. Gilda's Club is a cancer support community co-founded by the late Gene Wilder in memory of his wife, SNL star Gilda Radner. This year's Red Door Bash gala went virtual and raised more than $175,000. The Fitzes have been Gilda's Club members, volunteers and advocates since 2006.
Anjali Forber-Pratt, assistant professor of human and organizational development, and co-authors have received the American Psychological Association's Harold Yuker Award for Research Excellence for "#SaytheWord: A Disability Culture Commentary on the Erasure of 'Disability,'" the most highly rated paper published in Rehabilitation Psychology in 2019.
William Franke, professor of comparative literature and Italian, has authored On the Universality of What Is Not: The Apophatic Turn in Critical Thinking, published by University of Notre Dame Press. Franke's work pursues applications across a variety of communicative media, historical periods, geographical regions and academic disciplines, moving from the literary humanities and cultural theory and politics to more empirical fields such as historical anthropology, evolutionary biology and cognitive science.
Jeremy Gross, BA'20; James Raubenheimer, a senior pursuing dual bachelor and master of science degrees in computer science and applied math; and Faythe Gomolka, a senior majoring in computer science and human and organizational development, won third place at the Launch TN 2020 36|86: Student Edition pitch competition for their company, WhatNxt, which provides a social, confident and effortless way for travelers to create, optimize and share travel experiences through a content-sharing platform.
Jana Harper, associate professor of the practice of art, has been awarded an Individual Artist Fellowship by the Tennessee Arts Commission, one of only 10 awarded for fiscal year 2021.
Kelsey Hatzell, assistant professor of mechanical engineering and Flowers Family Dean's Faculty Fellow, has been named a fellow of Scialog: Negative Emissions Science. This initiative, co-sponsored by the Research Corporation for Science Advancement and the Alfred P. Sloan Foundation, brings together more than 50 promising early career scientists to take up the pressing challenge of greenhouse gases accumulating in Earth's atmosphere and oceans.
Brad Potteiger, MS'16, PhD'19, and Tim Potteiger, MS'17 and a Ph.D. candidate, won first place at the LaunchTN 2020 36|86: Student Edition pitch competition for their company, ARMS Cyber, which has created the cyber security innovation moving target defense. This proactive, preventative approach to cybersecurity randomizes the memory structure of memory applications to significantly mitigate the ability of an attacker to find and exploit unknown software vulnerabilities. The Potteigers also took part in a LaunchTN "Ask Me Anything" session to highlight student teams at the 36|86 festival.
Mitchell Seligson, Centennial Professor of Political Science, Emeritus, and founder of the Latin American Public Opinion Project, has received the Helen Dinerman Award from the World Association for Public Opinion Research. The award honors significant contributions to survey research methodology.
Chiara Sulprizio, senior lecturer in classical and Mediterranean studies, has been appointed to the board of the Society for Classical Studies as representative for contingent faculty. The SCS, founded as the American Philological Association in 1869, is the principal learned society in North America for the study of ancient Greek and Roman languages, literatures and civilizations.
John Vastola, a Ph.D. candidate in the Department of Physics and Astronomy, was named runner-up in the American Physical Society's 2020 History of Physics Essay Contest. The contest is designed to promote interest in the history of physics among those not—or not yet—professionally engaged in the subject.