Gabor Karsai, professor of electrical engineering, computer science and computer engineering at Vanderbilt University, is leading a $2.5 million project to develop advanced software to manage microgrids, the relatively small energy systems that rely on local energy generation and storage. This latest effort marks the continuation of an earlier project with the U.S. Department of Energy's Advanced Research Projects Agency-Energy (ARPA-E).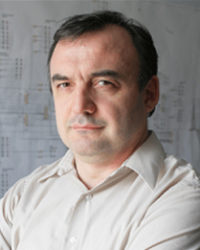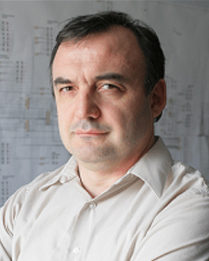 Energy management, whether in large-scale distribution systems or smaller microgrids, requires a high level of precision, involving complex computer controls and logic. Additionally, microgrids systems are often very different. Karsai and his team, which includes collaborators from North Carolina State University, are building software that is highly customizable. This flexibility will enable effective energy management across microgrids in a variety of environments ranging from military facilities that require reliable power sources in remote locations to communities with sustainability programs.
"Microgrids often are very green sources of energy, and are of interest to organizations looking to enhance their sustainability initiatives or decrease their reliance on the main power grid," said Karsai, who is also associate director of the Vanderbilt Institute for Software Integrated Systems. "The problem is that microgrids don't have the same huge resources, like large generators, that existing energy companies have. There needs to be a better way to manage the energy that is captured by microgrids in order to maximize its potential, which is what we aim to do with this project."
Karsai's team is exploring algorithms intended to address various control and energy management functions. For example, when dealing with a variable renewable energy source like wind, systems must be able to avoid an energy overload or mismatch between generation and consumption. Without that balance, the entire grid can collapse.
"These calculations have to be precise, and building these algorithms is quite complicated," Karsai said. "We are developing techniques to manage high speed and unpredictable events that have major impacts on the grid."
The software the team has already developed is open source, a format the group intends to follow in this project. "We'd like anyone to use the software that we develop," Karsai said. "This is a research prototype, not commercial, but we hope that it becomes good enough that other people can build on it and develop it further."
Over the course of the project, the Institute will test its software in collaboration with N.C. State researchers working on power systems. Initial experiments of the microgrid management software will be conducted at N.C. State, followed by later experiments at national lab facilities.
Funding for this project is provided over the next two years by the Environmental Security Technology Certification Program of the Department of Defense.