Media Inquiries
Latest Stories
Building on the exceptional success of their 2015 massive open online course (MOOC), "Introduction to Programming with MATLAB," Mike Fitzpatrick, professor emeritus of computer science, and Akos Ledeczi, professor of computer engineering, are adding new courses to create an extended series.
Fitzpatrick and Ledeczi have teamed up with Jack Noble, assistant professor of electrical engineering, computer science and computer engineering, to add two new Coursera classes focused on MATLAB, a programming environment used to create computational models and analyze data.
The first newly released course, "Mastering Programming with MATLAB," covers advanced programming concepts and tools that enable engineers to write more complex applications. The second, "Introduction to Data, Signal and Image Analysis with MATLAB," teaches data visualization and prediction with machine learning methods as well as image processing and analysis. Noble created this course, the third of the series.
COVID-19 has boosted the signup rate for online courses overall, while registrations for the MATLAB courses, in particular, have skyrocketed. Already, more than 8,000 people have enrolled in the three-course series, which began September 11.
"We are pleasantly surprised at the popularity of the course," Ledeczi said. "It is an amazing feeling to know that people around the world find value in what we have spent so much energy creating and perfecting."
The researchers were determined to make a high-quality online course, which took a year to create. After drafting the course material, the group reviewed and edited lessons for clarity. The courses also include rigorous assignments to ensure that students understand the material.
"Learning programming means being able to program. What's fun for us is that the highest praise and strongest critique we receive from students is how challenging the assignments are," Ledeczi said. Coursework is reviewed by an auto-grader and final projects are peer-reviewed by other students in the course.
"We've found that few institutions provide more than a basic introduction to MATLAB, if they provide it at all," Fitzpatrick said. "Despite its ubiquity in so many technical fields, students don't gain a sufficient foundational knowledge of MATLAB to enable them to work to their potential. We have worked hard to fill that void and are pleased to see how helpful these courses are for so many."
Noble said he has leveraged expertise in data, signal and image analysis in his own collaborative work with Vanderbilt and Vanderbilt University Medical Center researchers around clinical interventions.
"Joining my colleagues to develop a curriculum educating students on how to use MATLAB for image processing and data and signal analysis with MATLAB has been a terrific experience," said Noble, who is also a member of the Vanderbilt Institute for Surgery and Engineering. "I'm fascinated to see what kinds of problems students around the world will tackle with knowledge learned from these courses."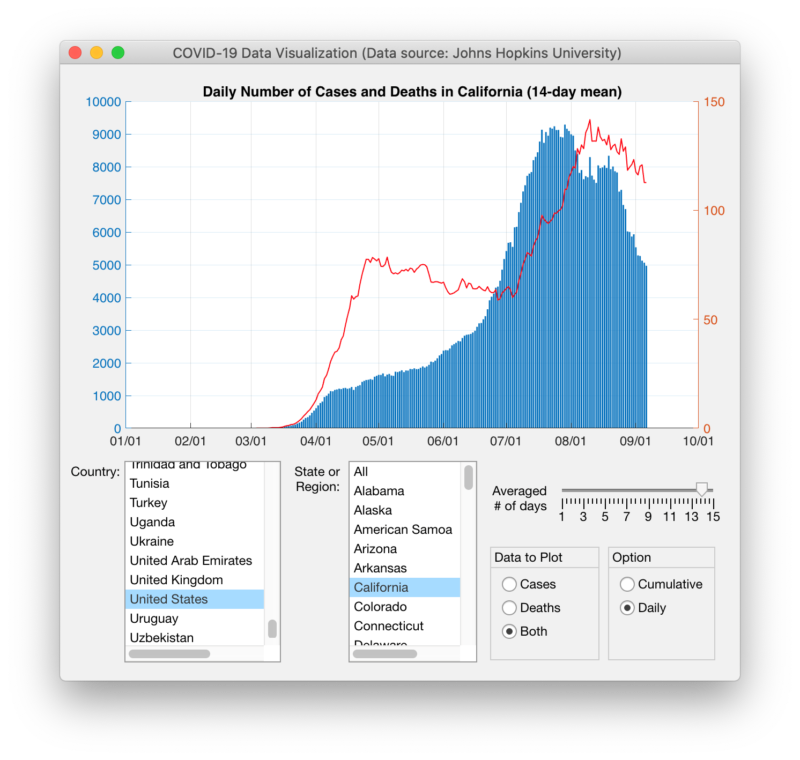 Interested participants can register for the free MATLAB programming series here.