Media Inquiries
Latest Stories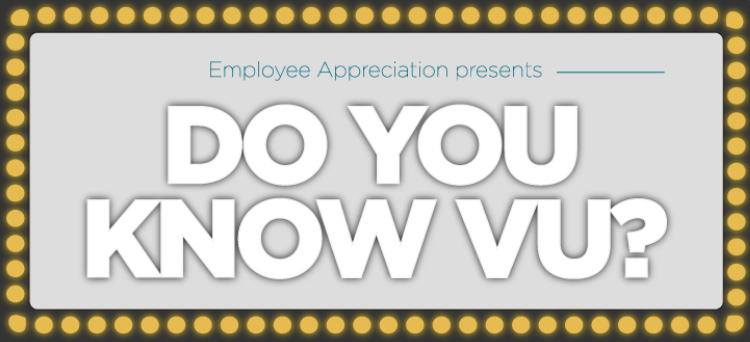 How well do you know VU? Test your knowledge of Vanderbilt University trivia in the first virtual Employee Appreciation event on July 23. Put your knowledge of Vanderbilt facts to the test and compete to win prizes. All Vanderbilt University employees are invited to participate.
The interactive "Do You Know VU?" trivia contest will be conducted via Zoom from noon to 1:30 p.m. on Thursday, July 23.
To register for the event, please send an email to employeeappreciation@vanderbilt.edu with the following information:
Your full name
Your "person number" (this can be found in Oracle or on a recent pay slip)
Your department name
Your Vanderbilt email address
Your registration will be confirmed by email, and you will be sent a Zoom invitation to the contest with instructions on how to play.
Share the fun!
Share your experience on Facebook, Instagram, Tumblr and Twitter using #VandyLife and #youmakeVU.
Questions? Contact Human Resources or email employeeappreciation@vanderbilt.edu.