by Dana Meeks
Nine faculty projects have been awarded 2020 Research Scholar Grants and Discovery Grants by the Office of the Provost. Research Scholar Grants are one of Vanderbilt's primary investments to advance faculty research, scholarship and creative expression, while Discovery Grants support new ideas and cutting-edge scholarship that possess high potential for future external support.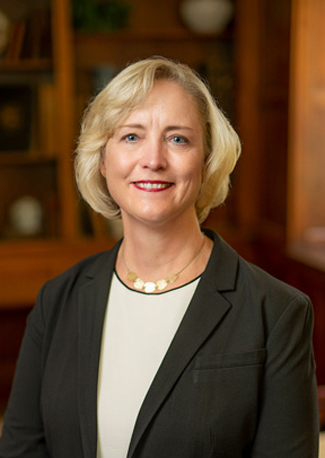 "Vanderbilt continues to be strongly committed to supporting our faculty through grants that enhance research and discovery," said Interim Chancellor and Provost Susan R. Wente. "These awards help our faculty make scholarly contributions across many disciplines, including areas with limited external sources of support. Faculty recipients can help solve challenges of great societal importance for both our community and the world."
Assistant Professor of Political Science Peter Schram, Assistant Professor of History Brandon Byrd and Assistant Professor of Human and Organizational Development Ashley Carse are among this year's recipients for Research Scholar Fellowships. Schram will explore the nuances of how and why political actors compete, while Byrd will examine the formation history of the modern African Diaspora. Meanwhile, Carse will advance his second book project that focuses on the ethnographic and historical study of new forms of environmental politics emerging around maritime transportation megaprojects. A fourth grant will go to Analisa Packham, assistant professor of economics, who is receiving a Summer Stipend to study how food availability affects academic achievement.
Read the full list of 2020 Research Scholar projects including project descriptions.
Discovery Grants serve as a catalyst to external funding sources, supporting new ideas and innovative research.
This year's projects include investigating how children navigate rules and authority by Assistant Professor of Public Policy and Education Joanne Golann, the effects of social networks and policy context on health among older LGBTQ adults by Assistant Professor of Medicine, Health and Society Tara McKay, and concrete's thermal energy storage capabilities and energy performance enhancements by Professor of Civil and Environmental Engineering Florence Sanchez. In addition, Discovery Grants will fund projects on brain anatomy in three dimensions by Associate Professor of Psychology Suzana Herculano-Houzel and the use of nanostructured optical materials for high-speed and power-free image processing by Associate Professor of Mechanical Engineering Jason Valentine.
Read the full list of 2020 Discovery Grants projects.
The Research Scholar Grant program has awarded over $7 million to more than 450 faculty members since the program launched in 2000. More than $20 million in Discovery Grants has been awarded to over 500 Vanderbilt faculty since 1998.
Research Scholar and Discovery grants are open to all full-time Vanderbilt University-employed faculty in all Provost-reporting schools and colleges. A call for proposals for the next cycle of grants will be issued this fall, with the 2021 awards announced next spring.
More about the grant programs can be found online. Questions about this program also may be emailed to Schyler Turrin, or call 615-875-1027.