Houra Merrikh, principal investigator in the department of biochemistry, has been named a finalist in the 2020 Blavatnik National Awards for Young Scientists, in the Life Sciences category. Merrikh was selected as one of the nation's 31 rising stars in science from 305 nominations from 161 academic and research centers across 41 U.S. states for her work on inhibiting the evolution of antimicrobial resistance and developing drugs that both inhibit evolution and reverse existing resistance. As a finalist, Merrikh will become a member of the New York Academy of Sciences.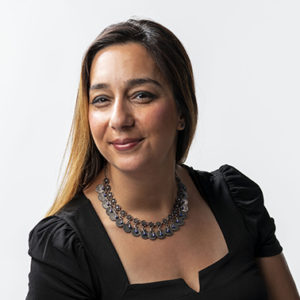 Bacteria's consistent ability to develop resistance to antibiotics ultimately renders the time and effort of novel drug development futile. Merrikh both discovered a specific protein that helps bacteria develop antimicrobial resistance and a drug that inhibits this protein from completing this task.  Her work has further demonstrated that a bacteria's existing resistance can be reversed, making the antibiotic drug more efficacious and last longer. Merrikh's entirely new approach to addressing the problem of antimicrobial resistance could help put an end to the longstanding difficulties of treating infectious diseases.
"I am honored to be named a finalist for this award and to be in such good company," said Merrikh. "Our lab is working to solve one of the world's pressing health issues. We believe that we can fundamentally solve the problem of antimicrobial resistance. Thank you to the Blavatnik Family Foundation and the New York Academy of Sciences for this recognition."
"Antimicrobial resistance is a global health crisis and Dr. Houra Merrikh is tackling this issue head-on," said Brooke Grindlinger, chief scientific officer, Scientific Programs and Awards for the New York Academy of Sciences. "Her discovery of how bacteria can rapidly evolve antimicrobial resistance by destabilizing their own genomes impressed the jury tremendously. Her research is leading to novel treatments for antibiotic-resistant diseases such as tuberculosis."
In a release, Len Blavatnik, founder and chairman of Access Industries, head of the Blavatnik Family Foundation and member of the President's Council of the New York Academy of Sciences said, "The world has never needed scientists more than right now. Their research will lead to solutions—new inventions, discoveries, and ideas—that will endow society with the tools needed to surmount the difficult challenges our world currently is faced with. We are very proud to honor them." 
In the same release, incoming President and CEO of the New York Academy of Sciences Nicholas Dirks said, "As I get to know the scientists in the Academy's network, I've discovered that past and present Blavatnik Scholars are some of the top young scientists in the United States. We are excited to induct these 2020 Blavatnik National Awards Finalists into the New York Academy of Sciences and we are proud to celebrate them and their achievements, and to showcase their work to the world." 
By the close of 2020 the Blavatnik Awards for Young Scientists, established by the Blavatnik Family Foundation in the United States in 2007 and independently administered by the New York Academy of Sciences, will have conferred prizes totaling over $10.2 million to 321 outstanding young scientists and engineers from more than 46 countries, representing 36 scientific and engineering disciplines. Award winners receive the world's largest unrestricted prize for early-career scientists.