A new virtual self-screening tool developed by Vanderbilt University professors will help individuals assess their risk of being infected with COVID-19. The app also offers capabilities for expediting test screening for providers and ultimately giving public health officials real-time anonymized data to identify, map and target interventions where they're needed most.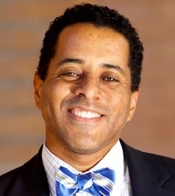 This web app is the result of a transdisciplinary collaboration between T.S. Harvey, associate professor of anthropology and expert in risk reduction and global public health, and Thomas Scherr, a research professor of chemistry and expert in mobile health who develops mobile diagnostic tools for the trans-institutional Laboratories for Innovations in Global Health Technologies. Scherr is the technical lead developer, and worked with Austin Hardcastle, an application developer in the Department of Chemistry.
Because many people with COVID-19 have no symptoms at first—or at all—it can quickly spread undetected. "We don't have the testing capacity to stay on top of this disease," Harvey said. "Until that changes, we need to find innovative ways to manage waves of demand on our health care system. What our tool does is help our medical providers focus their attention on the sick while making sure well people have the information they need to stay safe."
Harvey and Scherr were inspired to apply lessons they had learned from their work in the developing world—where testing resources can be scarce and infectious disease can spread widely before an outbreak is identified—to the spread of COVID-19 here.
Members of the public can access the web app on a computer or mobile device. It guides users through a screening quiz that asks questions about symptoms, as well as demographic and social risk factors. The tool uses these answers to develop an individual's risk score and then guides the user toward appropriate next steps according to CDC and state public health guidelines. Those steps may include reinforcing good hygiene and social distancing behaviors, a referral to the user's state health department for further evaluation or a referral for testing. The app also provides a list of nearby testing sites and can provide estimated wait times for each site.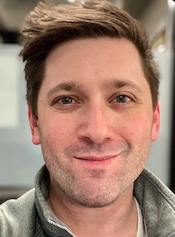 When a local healthcare system partners with the app, the app can also generate a QR code for the user that will expedite pre-screening at the testing site. The healthcare provider makes the final determination about whether testing is required.
When a public health agency partners with the app, it will be able to use anonymized screening results to map hot spots, identify areas of emerging risk—such as a high level of symptoms in a particular neighborhood or among a certain demographic—and use that information to target their interventions more precisely. Anonymized data will also be made available to Vanderbilt researchers studying the spread of COVID-19.
Harvey cautions that the tool is designed to assess a person's risk of exposure, not diagnose COVID-19, and shouldn't replace a conversation with a health care professional. "Users with any doubts about their risk should still talk to a doctor," he said.
The researchers are releasing the platform nationwide and making the software available to any healthcare systems and testing site that wants to partner and participate. "Given the urgency of the COVID-19 crisis, we believe it's in the best interest of everyone to get these tools into the hands of the public, providers and health officials as quickly as possible," said Scherr.
The screening tool is available at www.virtualcovidscreen.com. A version in Spanish is coming soon, with other languages to follow.
Also supporting the project are David Wright, Stevenson Professor of Chemistry, Dean of Graduate Education and Research, and director of the LIGHT Lab and Steven Wernke, associate professor of anthropology and director of the Vanderbilt Initiative for Interdisciplinary Geospatial Research.