Media Inquiries
Latest Stories
All university-sponsored, non-Athletics events and gatherings are suspended through April 30 due to COVID-19.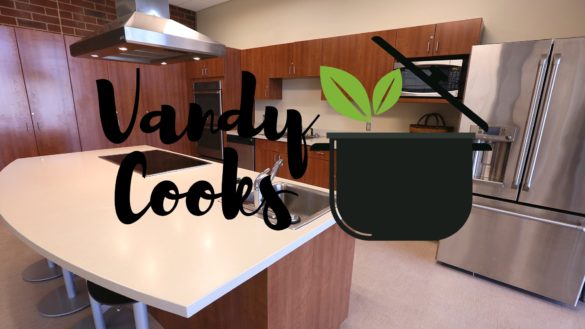 Vanderbilt's David Williams II Recreation and Wellness Center presents "Healthy Meals in Under 30 Minutes" on Friday, March 13, from noon to 1 p.m. at the Rec Center's teaching kitchen.
Join Marilyn Holmes, registered dietitian/nutritionist, and Lisa Smith, wellness coordinator, as they share healthy recipes designed with busy people in mind. These recipes are not only quick and easy to prepare, they can be on the table in under 30 minutes. Attendees will receive recipes with nutrition analysis and samples of all the foods prepared.
Those who plan to attend and have food allergies and/or dietary restrictions should contact marilyn.c.holmes@vanderbilt.edu prior to the event.
Holmes has more than 40 years of experience in population health management and as a registered dietitian/nutritionist with the Academy of Nutrition and Dietetics. Her diverse professional background includes experience in hospitals, an educational institution, nursing homes, and the public health sector at the local, regional and state levels. In 1997, Holmes assumed the role of manager for Vanderbilt's faculty and staff wellness and fitness program and continued in this position until January 2014. At that time, she transitioned to the David Williams II Recreation and Wellness Center at Vanderbilt, where she works with faculty, staff, students and community members in management and wellness programming. She is the author/co-author of publications on lead poisoning in young children, AIDS, and wellness program outcomes. She also has received numerous honors and awards at the national, state and regional levels, including the Excellence in Practice Award for Wellness from the Academy of Nutrition and Dietetics' Practice Group, Sports, Cardiovascular and Wellness Nutritionists (SCAN). She is a past president of the Tennessee Academy of Nutrition and Dietetics and a current consumer protection advocate.
Smith serves as the wellness coordinator for the Recreation and Wellness Center. She holds a master's degree in health promotion and education from Vanderbilt University. For more than 20 years, she has worked with adults and children to positively impact their health through exercise and nutrition. Smith delights in inspiring healthy eating through colorful foods that look and taste good and are easy to prepare.
Vandy Cooks is provided monthly by the David Williams II Recreation and Wellness Center at Vanderbilt to support healthy eating through cooking presentations featuring the many aspects of food preparation.
For more information, contact marilyn.c.holmes@vanderbilt.edu or 615-343-2638.