Media Inquiries
Latest Stories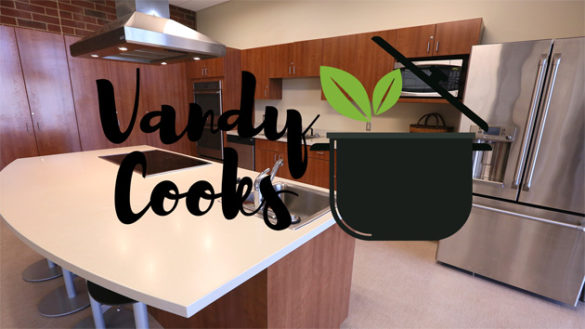 Come celebrate the sixth anniversary of Vandy Cooks as Aaron Dilts, executive chef with Vanderbilt Campus Dining, creates a healthy soup that you will want to serve again and again.
The event is scheduled for Friday, Jan. 24, from noon to 1 p.m. in the teaching kitchen at the David Williams II Recreation and Wellness Center.
Samples will be provided along with the recipe complete with nutrition analysis. (If you have food allergies and plan to attend, please contact Marilyn Holmes regarding ingredients used for this recipe.)
Among his many accomplishments, Dilts proudly represented Vanderbilt at the American Culinary Federation's National Collegiate Dining Challenge, designed to celebrate the work of university chefs and their food-service teams. The Vanderbilt team's receipt of the bronze medal is testimony of Vanderbilt Campus Dining's leadership in the food industry in terms of creativity, health and nutrition, focus on local foods, market trends, technology and sustainability.
Vandy Cooks is a monthly program of the David Williams II Recreation and Wellness Center to support healthy eating through cooking presentations that feature the many aspects of food preparation.
For more information, contact Marilyn Holmes at marilyn.c.holmes@vanderbilt.edu or (615) 343-2638.