Vanderbilt human and organizational development and French double major Porter Geer wanted to be pushed out of her comfort zone when she applied for an immersion experience at a Nashville start-up that specializes in using blockchain technology in health care.
"I'm an HOD major in the international leadership development track, and I really wanted exposure to a start-up using new technologies," the Charleston, South Carolina, native said. "Blockchain obviously is a big buzzword in the tech world, and I wanted a deeper understanding of how it could impact the world."
Blockchain is a technology that allows individuals and companies to make instant transactions or connections on a secure network without middlemen. In the health care world, that might mean connecting patients directly with health care professionals.
Going International

A connection with Vanderbilt alumni on a business networking channel led Geer to a new opportunity to learn about blockchain at the international Devcon conference in Osaka, Japan.
"It just so happened that there was a scholarship through the HOD department that was targeted at students doing their capstone internships in health care, with special consideration for entrepreneurial ventures," Geer said.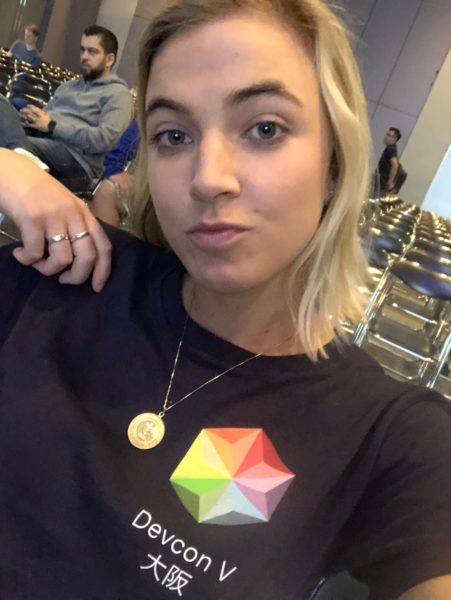 Geer said she was able to see on a higher level the impact blockchain could have on local and international communities.
"I was exposed to people from all over the world who were coming together with a core goal of working with this technology and allowing everyone in the world to have access to it," she said. "It was really exciting to see a group of people so passionate about something that isn't perfect yet, but they're really working hard to make better."
Attending the conference also allowed Geer to explore the beauty and history of Japan and its culture.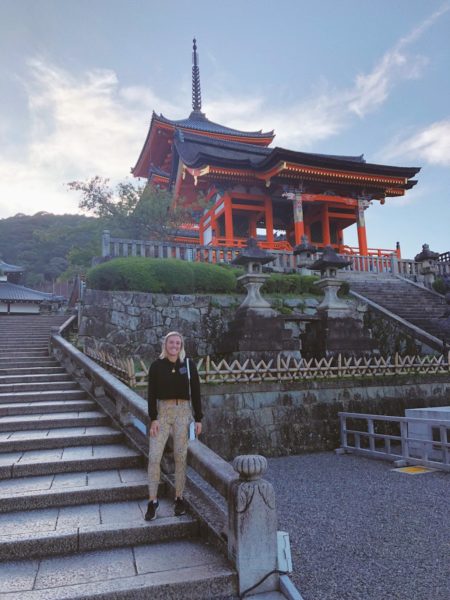 Human Capital

Geer plans to draw on her international experience following graduation when she takes a job with Deloitte in Washington, D.C., working on government and public services in the organization's human capital consulting branch. She said the Vanderbilt Career Center was a huge help in leading her to Deloitte.
"I think the Vanderbilt environment is obviously one full of high achievers," she said, "and the resources here at Vandy are wonderful, allowing me to engage in these kinds of opportunities.
"The opportunities that I've had overall at Vanderbilt have gone above and beyond anything that I could have imagined," she said.
Video by Pat Slattery and Amy Wolf.