Facilities department launches new website, social media channels
Oct. 9, 2019, 8:53 AM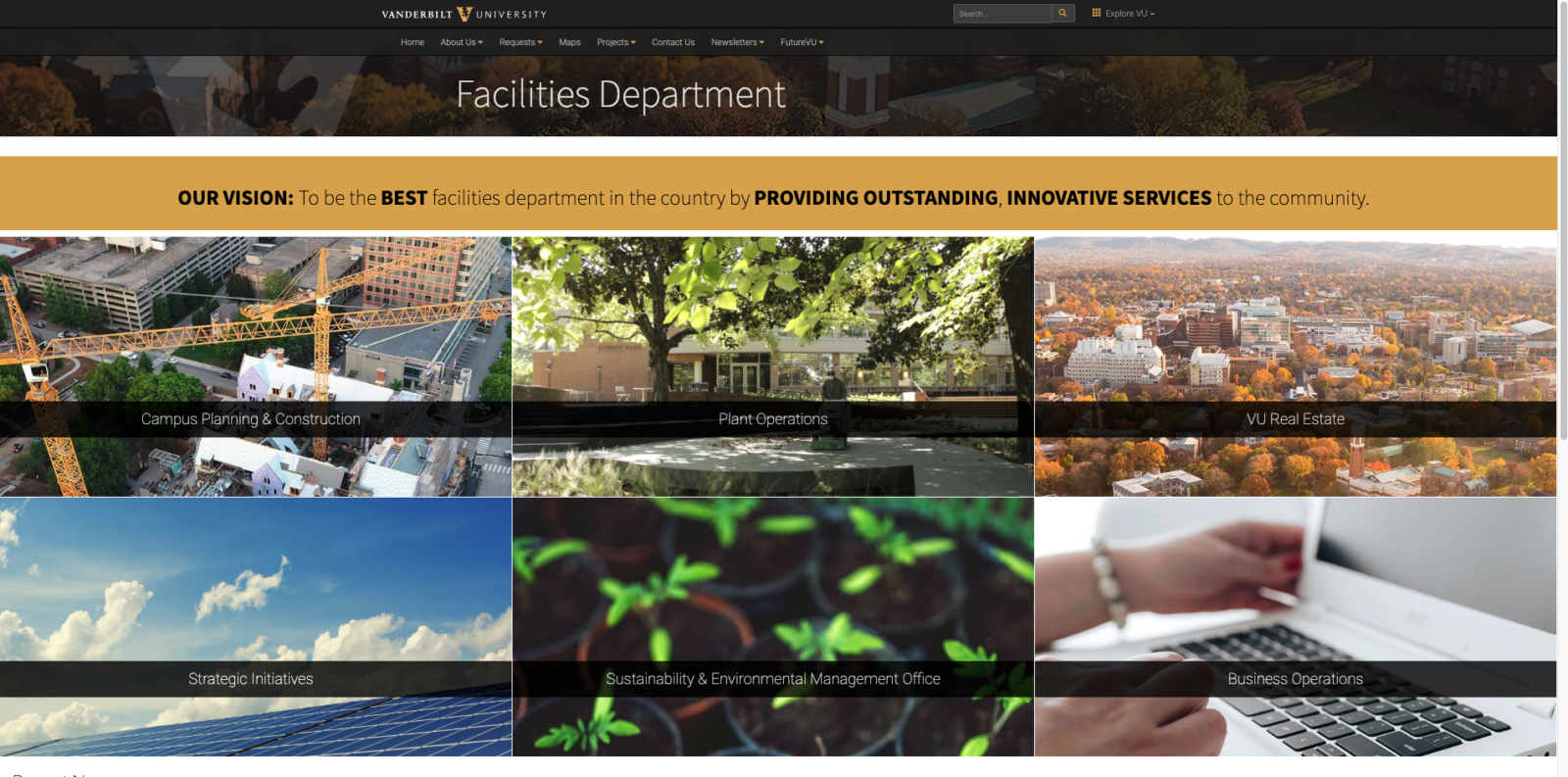 The university's Facilities department has launched a new website to help make its services more accessible to the Vanderbilt community.
With a vision to be the best facilities department in the country by providing outstanding, innovative services to the Vanderbilt community, this platform is just one key to fulfilling that mission.
"Aligning with the Division of Administration's goal to enhance communications and awareness, we have created a Facilities website to help bridge the gap between our departments and the Vanderbilt community," Associate Vice Chancellor and Chief Facilities Officer Mike Perez said. "This website is a resource for students, faculty, staff and community members looking to learn more about the Facilities department and the services we offer."
Under the direction of Director of Business Operations Allyson Sullivan, the website features updates on the department's construction projects, such as those in the West End and Peabody neighborhoods, maintenance and project request forms, and campus maps.
The main page also features links to the e-Builder program, which the Campus Planning and Construction team launched this summer.
"This is the first website for the Facilities department, and we couldn't be more excited to share our services on a digital platform," Sullivan said. "The Facilities department is made up of Vanderbilt University Real Estate, Campus Planning and Construction, Plant Operations, Business Operations, the Sustainability and Environmental Management Office and Strategic Initiatives. Not many people know that all of these departments fall under Facilities, so this new website helps illuminate how they work hand in hand to best serve the university."
Along with a new website, Facilities has created Instagram and Twitter accounts to help disseminate information. These pages will feature project updates, staff member achievements, road closures, changes to accessible pathways, power outages, utility outages and more.
Follow the Facilities department at @FacilitiesVU.