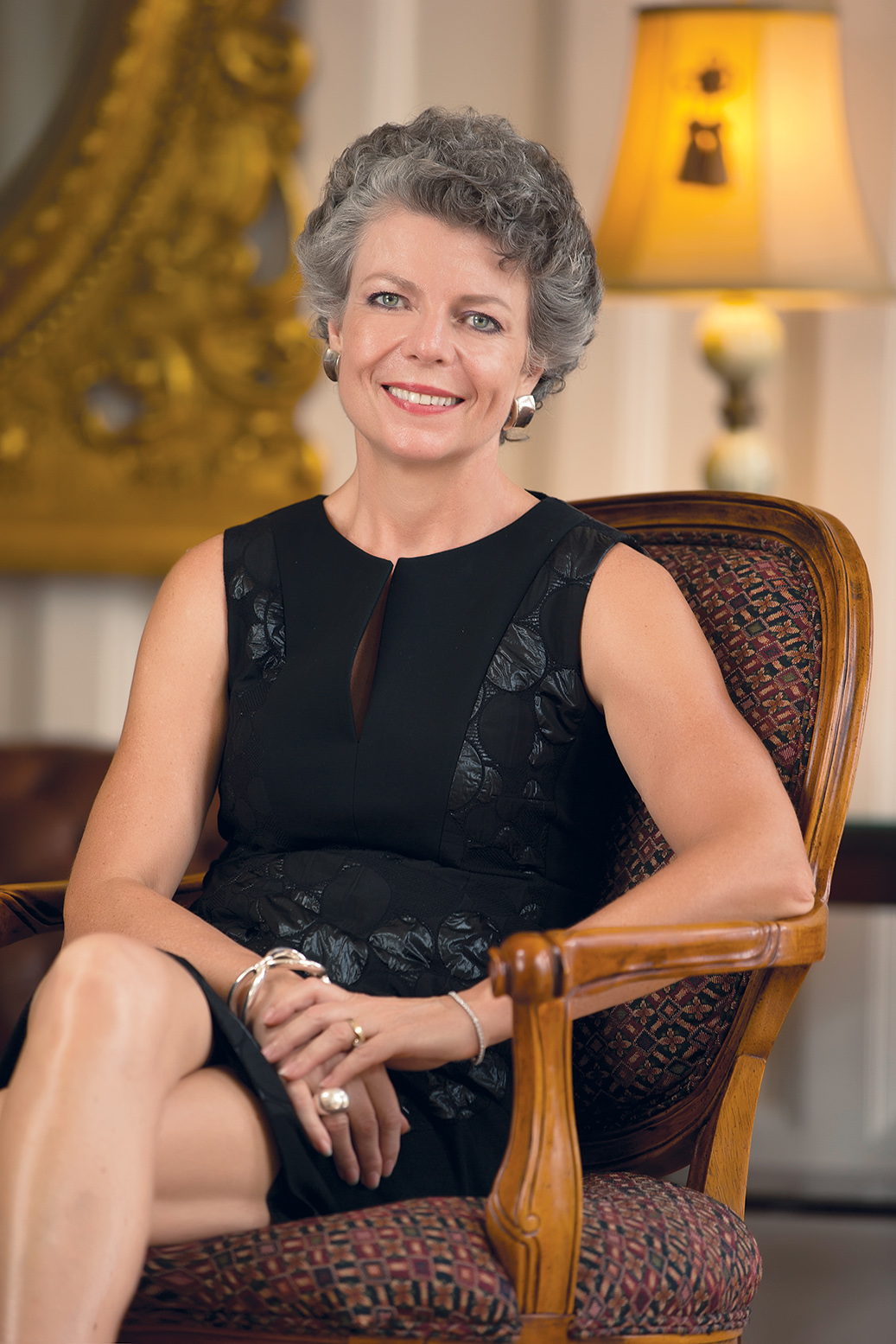 Camilla P. Benbow has been reappointed as dean of Vanderbilt University's Peabody College of education and human development, Interim Chancellor and Provost Susan R. Wente announced today. The reappointment is for a five-year term starting July 1, 2020.
"Dean Benbow's exemplary leadership has transformed Peabody College into a nationally and internationally recognized powerhouse of learning and discovery that leads the field in innovation and excellence," Wente said. "Her focused engagement with the teaching and research of Peabody faculty, coupled with her own renowned scholarship, has made her as an outstanding representative of and advocate for the college and for Vanderbilt."
Benbow, Patricia and Rodes Hart Dean of Education and Human Development and professor of psychology, has led Peabody College since 1998. A prominent scholar of talent identification and talent development, she co-directs the Study of Mathematically Precocious Youth, a longitudinal study examining the developmental trajectories of more than 5,000 individuals now in its 48th year.
Wente noted that Peabody has made impressive gains in new scholarships, expansion and diversification of faculty, curricular innovations, rankings and more during Benbow's tenure. The college's upward momentum continues with an ongoing multi-phase construction and renovation project that aligns well with Peabody's and Vanderbilt's core values of making education accessible and building a diverse and inclusive community.
Research expenditures at Peabody in the fiscal year 2018 exceeded $41 million. The college's full-time faculty, numbering 168, has grown 15 percent since 2010. Among tenured and tenure-track faculty, more than 50 percent are women, and 21 percent are from minority groups. Twenty-one Peabody faculty hold endowed chairs, compared to only one in 1998.
"I am excited and honored to be able to continue my service as dean of Peabody College, where I have the opportunity to work with such talented and dedicated faculty, exceptional staff, inspiring students and supportive alumni," Benbow said.
Benbow's many honors include the David Imig Award from the American Association of Colleges for Teacher Education, the President's Award from the National Association for Gifted Children and the Distinguished Alumna Award from Johns Hopkins University. In 2004, she received the Lifetime Achievement Award from the MENSA Education and Research Foundation. In 2018, the International Society for Intelligence Research awarded Benbow and her collaborator, David Lubinski, its highest honor: the Lifetime Achievement Award for Outstanding Contributions to the Field of Intelligence. In July, she received the International Award for Research of the World Council for Gifted and Talented Children.
Benbow has served on the National Science Board and the National Mathematics Advisory Panel, where she was vice-chair. She is a board member of the American Psychological Foundation. She is a Fellow of the American Educational Research Association, of Divisions 3 and 15 of the American Psychological Association, and of the American Psychological Society.
Benbow began her academic career at Johns Hopkins University following completion of her doctorate in 1981. Four years later she accepted a tenured position in the Department of Psychology at Iowa State, where she served as department chair from July 1992 to June 1998.  She also served as interim dean of the Iowa State University College of Education from 1996 to 1998, when she was recruited to Vanderbilt as dean of Peabody College.
Peabody has become a preeminent college of education and human development during Benbow's deanship. Combined enrollment at Peabody exceeds 2,000 highly talented students, including more than 1,100 undergraduates.
The college offers seven undergraduate majors, including human and organizational development, Vanderbilt's second most popular major. Professional programs enroll students in 18 master of education or public policy programs and three doctor of education programs. In 2017, Peabody launched two online professional degrees. Through the Vanderbilt Graduate School, Peabody offers six doctor of philosophy programs, including the nation's first interdisciplinary doctorate in educational neuroscience.
Peabody College has been ranked among the top 10 graduate schools of education nationally for 25 years, rising from 8th to 6th in the most recent U.S. News overall graduate school rankings. The college has the highest peer-assessment score among all ranked schools, tied only by Stanford. In 2019, Peabody was ranked first in Educational Administration and Supervision for the 12th straight year. The college also earned the top spot in Special Education, a position it has held for 12 of the last 15 years. Peabody has the most top 10 ranked programs of any private institution.