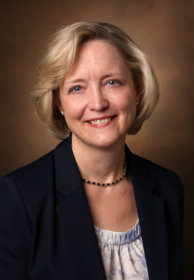 The new Vanderbilt Evolutionary Studies Initiative seeks to position the university as a global leader in evolutionary studies by engaging a large group of scholars who share this research-based interest. The program will also provide students and the community multiple opportunities to learn about the role of evolutionary principles and approaches in understanding our world.
"As a field of study, evolution truly forms an expansive bridge between the life sciences, the social sciences and the humanities. It not only informs the past, but touches on multiple aspects of the human experience," said Provost and Vice Chancellor for Academic Affairs Susan R. Wente. "Vanderbilt is fortunate to have a significant and diverse concentration of scholars who use evolutionary approaches in their teaching and research. The university will benefit greatly from this emerging area of excellence."
Antonis Rokas, who holds the Cornelius Vanderbilt Chair in Biological Sciences, has been named director of the Vanderbilt Evolutionary Studies Initiative, according to John Geer, dean of the College of Arts and Science and the Gertrude Conaway Vanderbilt Professor of Political Science.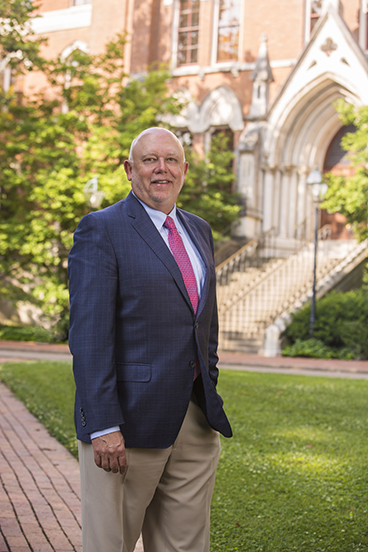 "With the rich tapestry of evolution-focused scholars across Arts and Science and the university, we are able to explore this issue from unique and powerful perspectives," Geer said. "Furthermore, because of our proximity to Dayton, Tennessee—where, nearly a hundred years ago, the world watched a high school teacher go on trial for teaching evolution—Vanderbilt is strategically placed to provide national and global leadership in this field. This is a timely and important investment for our college and for the wider university."
In 1925, John T. Scopes was found guilty of teaching human evolution during the Scopes "Monkey" Trial. Geer noted that there is likely to be a renewed national focus on the conflicts between evolution and religion, particularly with regards to public school curriculums, with the approaching 100th anniversary of the Scopes trial in six years. "With Antonis' leadership, Vanderbilt will become a leader in evolutionary research and training, as well as a destination for symposiums, prominent speakers and other activities related to the 2025 historical milestone and beyond, Geer said."
Rokas, an evolutionary biologist whose research focuses on fungi and animals, is passionate about developing a vibrant evolutionary community on campus. "Evolution provides the 'scaffold' on which so many academic disciplines are built and by which they are connected. As an example of evolution's significant impact, its concepts and tools help us study almost everything that contains the words 'human,' 'behavior,' culture' and 'policy.'"
"With the rich tapestry of evolution-focused scholars across Arts and Science and the university, we are able to explore this issue from unique and powerful perspectives." -John Geer
Rokas has assembled a group of faculty from a variety of departments and programs across campus to serve on the initiative's inaugural advisory board, including Professors John A. Capra, Suzana Herculano-Houzel, Owen D. Jones, Houra Merrikh, and Tiffiny Tung. The board will provide input on the initiative's activities and its strategic vision, which aims to encompass evolutionary scholarship in a variety of fields, such as economics, political science, anthropology, medicine, psychological sciences, paleontology, law and education. "A political scientist might use evolutionary concepts to study conflicts and aggression between feuding nations, a microbiologist will do so to understand how bugs evolve resistance to drugs, or an economist might employ evolutionary algorithms to design a better economic system," Rokas said. "These are just a few examples of how evolutionary approaches inform real-world issues."
Rokas is developing many near- and long-range plans for the evolution initiative, including setting up a transdisciplinary seminar series and forging ties with existing institutes and programs, such as the Vanderbilt Genetics Institute, the Center for Science Outreach and the MacArthur Foundation Research Network on Law and Neuroscience.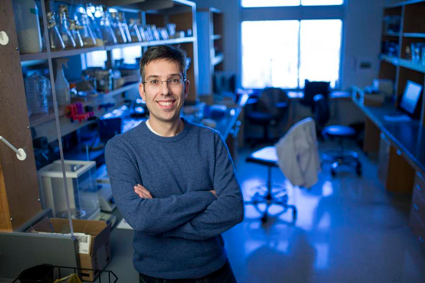 He also has a strong interest in establishing new transdisciplinary courses and year-long immersive training programs for undergraduates, graduate students and post-doctoral fellows. "Faculty from many disciplines and schools could contribute to the syllabus, making our teaching and training truly transdisciplinary," Rokas said. "But we also want to empower trainees and students across disciplines to communicate and collaborate, so we are also setting up the Evolution@Vanderbilt Organization for Students and Trainees (EVOst)," Rokas said.
Another goal for Rokas, who is a 2018 Guggenheim fellow and was elected to the American Academy of Microbiology earlier this year, is the recruitment of stellar faculty with evolution-related research programs at the interface of multiple disciplines. "A perfect example of this is the collaborative search between the Departments of Biological Sciences and Anthropology and the Vanderbilt Genetics Institute to hire an evolutionary biologist that was just approved by the College of Arts and Science," he said.
Rokas is focusing significant attention on the university's internal funding programs to support the establishment of this initiative and its development into a center. He has submitted a Grand Challenges proposal—intended for a major idea or concept in terms of recruiting faculty—for funding by the College of Arts and Science. Rokas also plans to apply for funding through Vanderbilt's Trans-Institutional Programs (TIPS) initiative, a hallmark of the university's Academic Strategic Plan.
He has set long-range goals for the initiative to eventually become a preeminent center for research and education and is hoping to work with both Lewis-Burke Associates, a specialty consulting firm hired by the Office of the Provost to aid faculty in identifying federal funding opportunities, as well as with Vanderbilt's Corporate and Foundation Relations team to identify non-federal funding opportunities.
"We will work hard to nurture this initiative into a world-renowned center for evolutionary studies, attracting a diversity of scholars to campus and grant support from government and private foundations to ensure its continued growth," Rokas said.
Members of the Vanderbilt academic community interested in joining the initiative or being kept informed of its activities are encouraged to fill in this form or email evolutionarystudies@vanderbilt.edu.