Media Inquiries
Latest Stories
Sixth year of funding announced
Applying cutting-edge technologies to advance personalized immune medicine, preserving digital records of ancient slave societies, and developing the university's capacity to foster computational thinking are among the five new cross-disciplinary concepts to be funded by Vanderbilt's Trans-Institutional Programs (TIPS) initiative, a hallmark of the university's Academic Strategic Plan.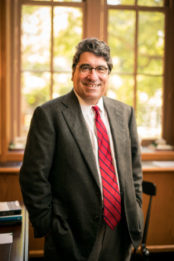 The two other projects awarded TIPs funding are focused on developing Nuclear Magnetic Resonance technology for early detection of diseases and supporting international research by increasing the university's prominence abroad and bringing additional leading global scholars and thought leaders to campus.
"Our Trans-Institutional Programs have become vital building blocks in the university's support for faculty discovery and innovation across disciplines while providing immersive learning and research opportunities for our students," Chancellor Nicholas S. Zeppos said. "The impact of TIPs will be felt far beyond campus for years to come as these unique collaborations come to fruition in addressing significant challenges and opportunities."
During the past five years, more than 500 faculty have been involved in TIPs-funded projects and more than 700 undergraduate students have been engaged.
"Fostering cross-disciplinary collaborations that elevate teaching and research is central to the Vanderbilt mission to drive positive change in the world," said Provost and Vice Chancellor for Academic Affairs Susan R. Wente. "When launched as a pillar of the university's Academic Strategic Plan, we anticipated holding five annual competitions. However, with our strong faculty review process and the continued high enthusiasm for TIPs, I am delighted to announce that we will be offering an additional (sixth) year of submission and competition for new proposals in the fall. We anticipate that next year's application cycle will complete the original $50 million commitment at which point we will assess and consider how to further invest for the future."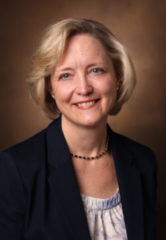 Four of this year's grants are Vanderbilt Initiative Awards (VIAs), defined as seed grants that serve as incubators for exciting new ideas. The fifth grant, a Vanderbilt Re-Investment Award (VRA), provides renewed funding at a larger level for the Human Immunology Discovery Initiative.
"The TIPS initiative continues to serve as a catalyst for our faculty and students to partner in creative ways that would not otherwise be possible," said Jeff Balser, dean of the School of Medicine and president and chief executive officer of Vanderbilt University Medical Center. "It is particularly gratifying to see the program's capacity to impact and advance our knowledge in diverse areas of critical academic and societal interest."
A total of 57 faculty members from eight schools and colleges, along with graduate and undergraduate students, will work on the 2019 TIPs projects, which are listed below with the schools represented by their participants. Lead faculty members' schools and/or colleges are italicized.
Human Immunology Discovery Initiative (VRA)
School of Medicine – Clinical, College of Arts and Science
Computational Thinking and Learning Initiative (VIA)
School of Engineering, Peabody College of education and human development, College of Arts and Science
The GlobalVU Initiative (VIA)
College of Arts and Science, Law School, Divinity School, Peabody College, School of Medicine – Clinical, School of Medicine – Basic Sciences, Blair School of Music, School of Engineering
International Initiative for the Study of Slave Societies (VIA)
College of Arts and Science, Law School, School of Medicine – Clinical
Novel NMR-based profiling platform for research and clinical applications (VIA)
College of Arts and Science, School of Medicine – Clinical, School of Medicine – Basic Sciences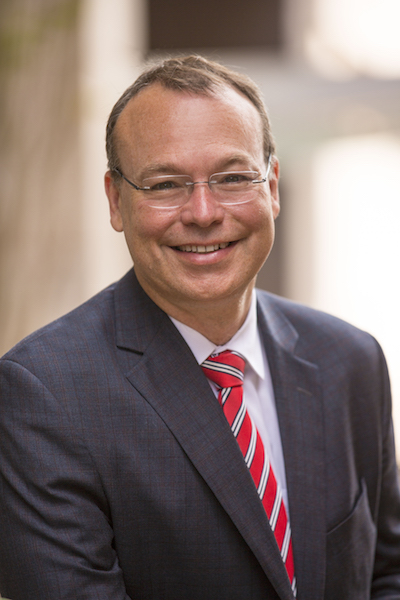 In 2015, Zeppos launched the TIPs initiative as a $50 million initiative over five years, with 17 collaborations awarded funding that year. 14 projects received funding in 2016 and 15 projects were added in 2017. Seven interdisciplinary projects were selected in 2018.
Previous TIPs awards have resulted in more than $80 million in external funding for various Vanderbilt initiatives. Examples of success include:
Data Science beginning as multiple VIA projects that merged and became the Data Science Institute with 177 affiliated faculty; The institute has developed a marketed a new data science masters with 30 students committed for fall 2019 enrollment.
Initiative for Autism, Innovation and the Workforce, a VIA project, securing a $10 million gift in external funding to become the Frist Center for Autism and Innovation;
Vanderbilt LGBT Policy Lab submitting five external grant applications and hosting community events with high engagement; and
Brain Institute launching new projects in the area of mental health with VRA funding.
The TIPs Council, co-chaired by Jennifer Pietenpol, executive vice president for research, Vanderbilt University Medical Center, and Padma Raghavan, vice provost for research, received 23 pre-proposals last fall, 10 of which were invited to submit full proposals.
Funding for this year's five initiatives will be made available July 1.
Access the full list of awards, which includes project descriptions and collaborating faculty.