Media Inquiries
Latest Stories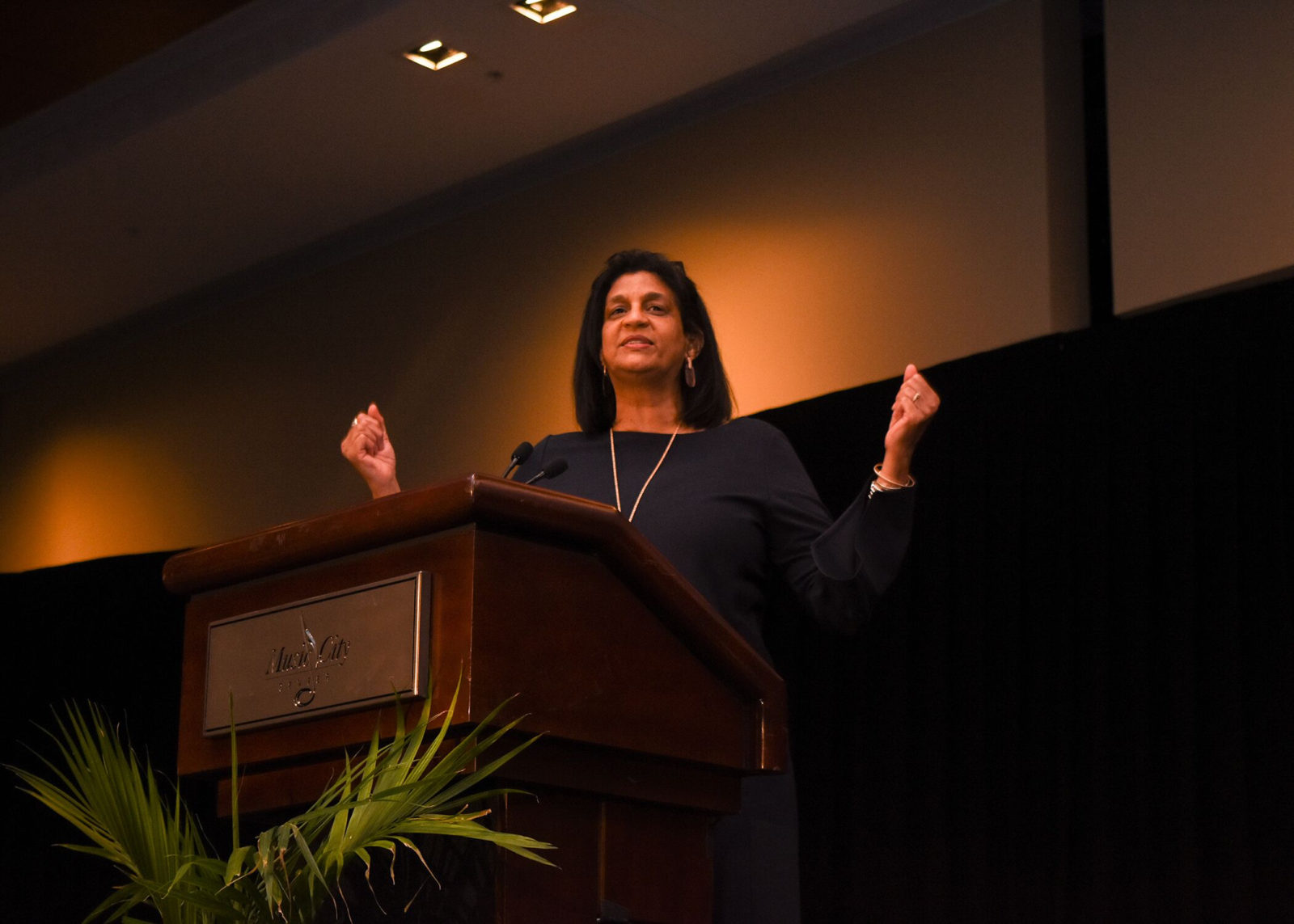 The Community Foundation of Middle Tennessee has honored Gail and David Williams with the Francis S. Guess Bridge to Equality Award. The award, which honors the memory of civil rights trailblazer and civic leader Francis S. Guess, recognizes those who spur innovation leading to equality. It was presented at last week's fourth annual Francis S. Guess Bridge to Equality Fund Luncheon at the Music City Center in Nashville.
"David and Gail Williams weren't born here [in Middle Tennessee], but individually and collectively have set about building bridges to people of every race, religion and economic status," said Ellen Lehman, president of The Community Foundation of Middle Tennessee. "Hands were extended to them on their arrival, and, in turn, they extended their hands to make the path easier for others."
Upon accepting the award, Gail Williams spoke to a crowd of nearly 400 attendees about the importance of building bridges in the community, believing in the humanity of all, being thoughtful and intentional about fostering equity and equality, and finding the courage to speak up when there is injustice.
"Everybody doesn't have access, everybody doesn't have equality, everybody doesn't see the world the same way. As leaders we must always make certain that we know that, pay attention to that, and look around the room and say, 'You know, something is not right,'" she said. "When you see it, and you feel it, and you know it isn't fair, say something about it. David would say and we should all say, 'I cannot always do what I want to do, but I certainly can do what I can do, and I will.'"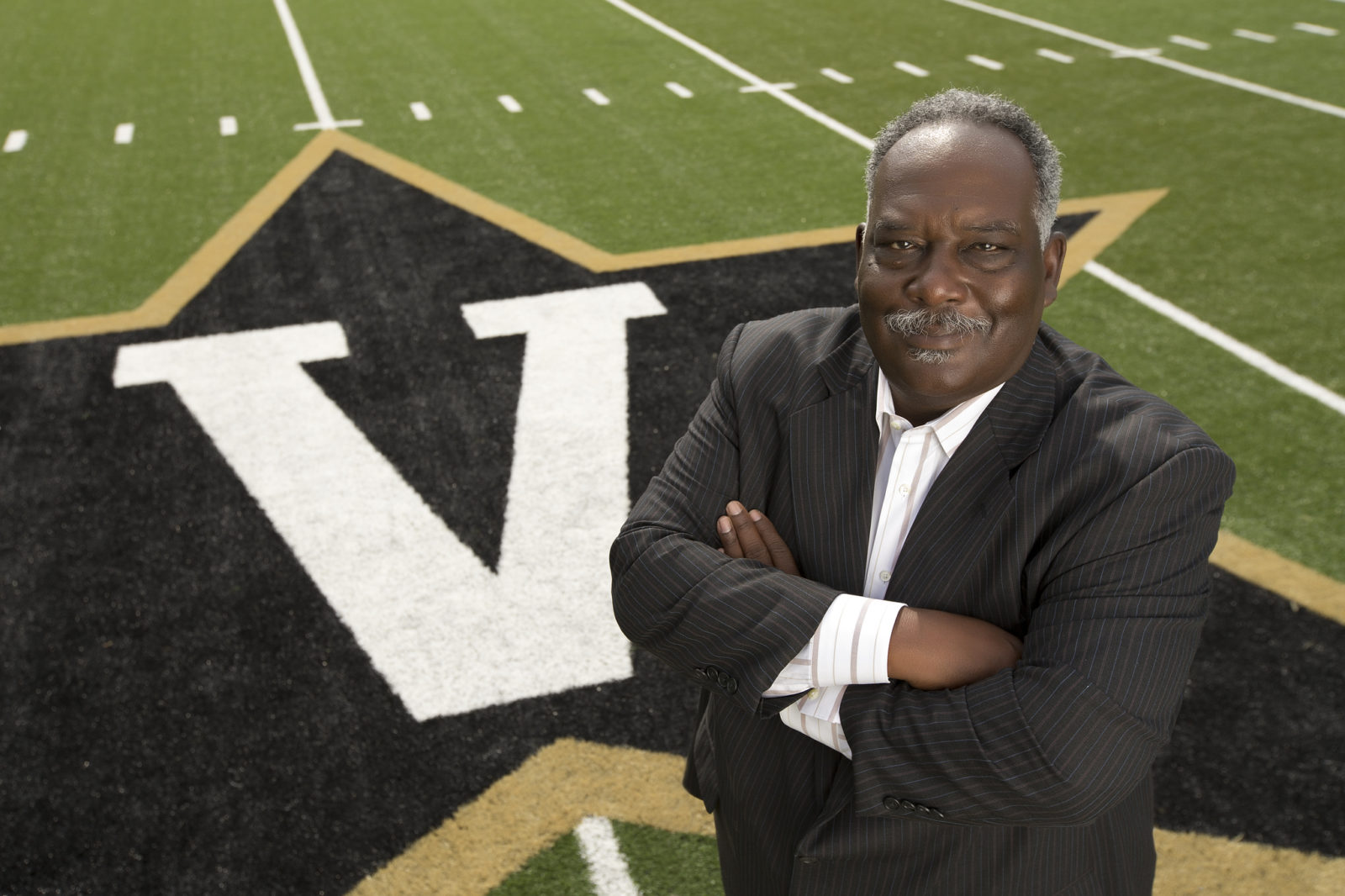 Born and raised in Detroit, David Williams was Vanderbilt University's first African American vice chancellor and the first African American to lead an athletics program in the Southeastern Conference. During his time at the university, he served as vice chancellor for athletics and university affairs, athletics director, general counsel and university secretary and was a tenured professor of law.
As athletics director, Williams focused on elevating the student-athlete experience and important topics at the intersection of sports and society. He emphasized the need to recognize Vanderbilt's history during the civil rights movement and helped the university reconcile with the first African American basketball players at Vanderbilt and in the SEC, Perry Wallace and Godfrey Dillard. He was active in the Nashville community, serving on the the Community Foundation of Middle Tennessee Board of Trustees, where he chaired the Sports Fund Advisory Board.
David Williams died on Feb. 8, 2019, at age 71, one week after stepping down from his role as vice chancellor and athletics director to return to teaching full-time at Vanderbilt Law School and focusing his efforts on establishing a new Sports, Law and Society Program.
Gail Williams serves as the associate director for community relations in the Division of Government and Community Relations, building partnerships and collaborations on behalf of the university through innovative programming. She is also an instructor in the Peabody College of education and human development's Independent School Leadership M.Ed. program.
Gail Williams has been a community leader for many years, currently chairing the boards of the Metropolitan Nashville Transit Authority and The Healing Trust. She serves on the boards of the Frist Art Museum, Tennessee Performing Arts Center, and has previously served on The Women's Fund Advisory Board of The Community Foundation of Middle Tennessee, the YWCA, the Nashville Opera, the University School of Nashville and the Board of Professional Responsibility of the Supreme Court of Tennessee, among several others. Earlier in her career, Williams practiced criminal defense and domestic relations law in the Detroit area.
During the luncheon, the Williams family announced the establishment of the David Williams II Scholarship Fund at The Community Foundation of Middle Tennessee in honor of David Williams' dedication to education.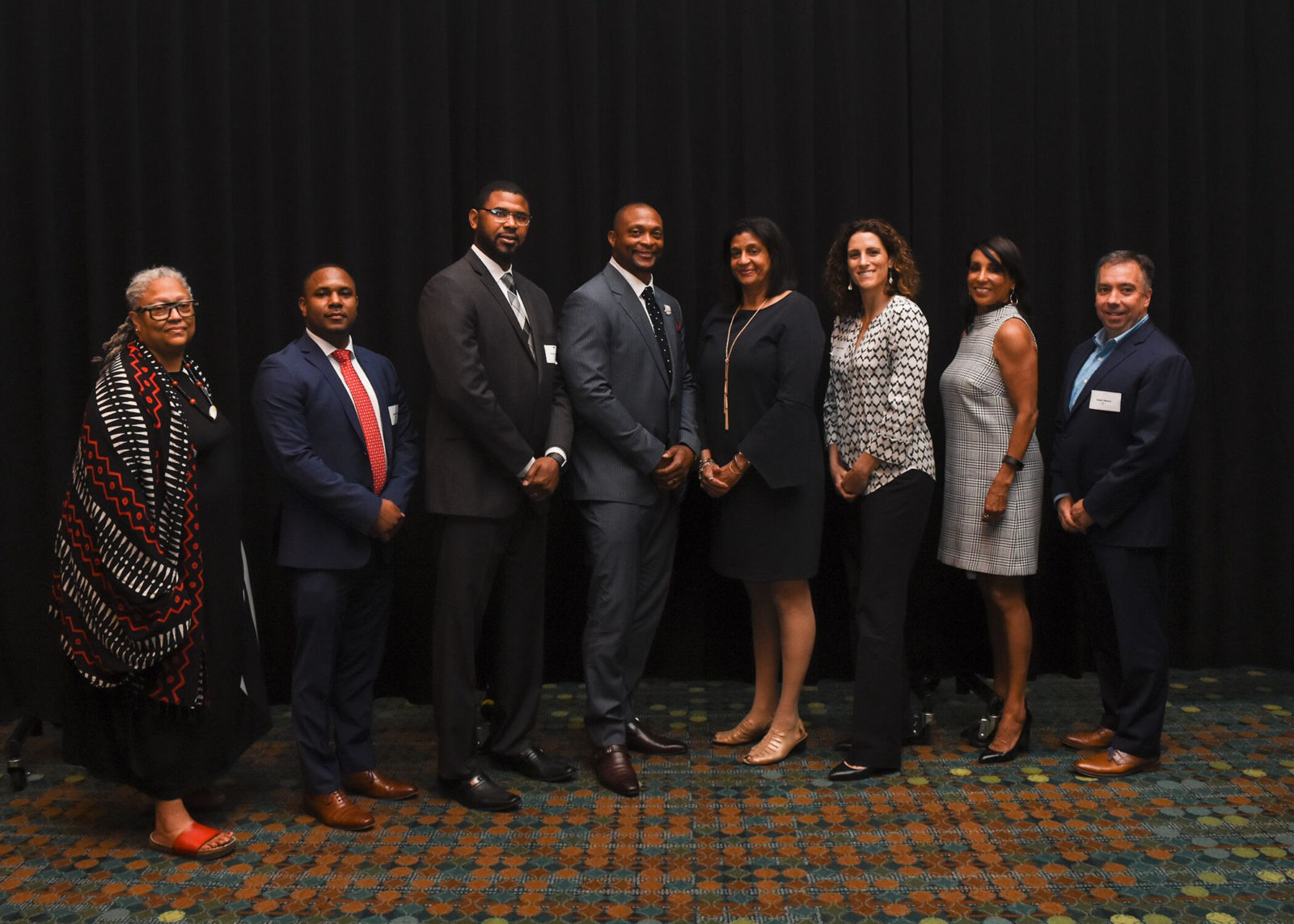 In addition to the award presentation, the event featured a panel of notable Nashville leaders on the topic of equality. Nashville Predators President and CEO Sean Henry moderated the panel, which included:former Tennessee Titan and philanthropist, entrepreneur and entertainer Eddie George; Dean of Vanderbilt Divinity School and E. Rhodes and Leona B. Carpenter Professor of Womanist Ethics and Society Emilie M. Townes; Vanderbilt Women's Basketball Coach Stephanie White; Vanderbilt basketball great and Vice President of External Affairs and AMEND Together at the YWCA Shan Foster; and President and CEO of Imperial Cleaning Systems and President of Impact Youth Outreach Robert Sherrill.
The Francis S. Guess Bridge to Equality Award was established through the Community Foundation of Middle Tennessee in honor of Francis S. Guess, who died in 2015. Guess served on the National Civil Rights Commission, was a member of then-Gov. Lamar Alexander's cabinet, served on the U.S. Commission on Human Rights and provided volunteer support to more than 100 organizations, among numerous other efforts.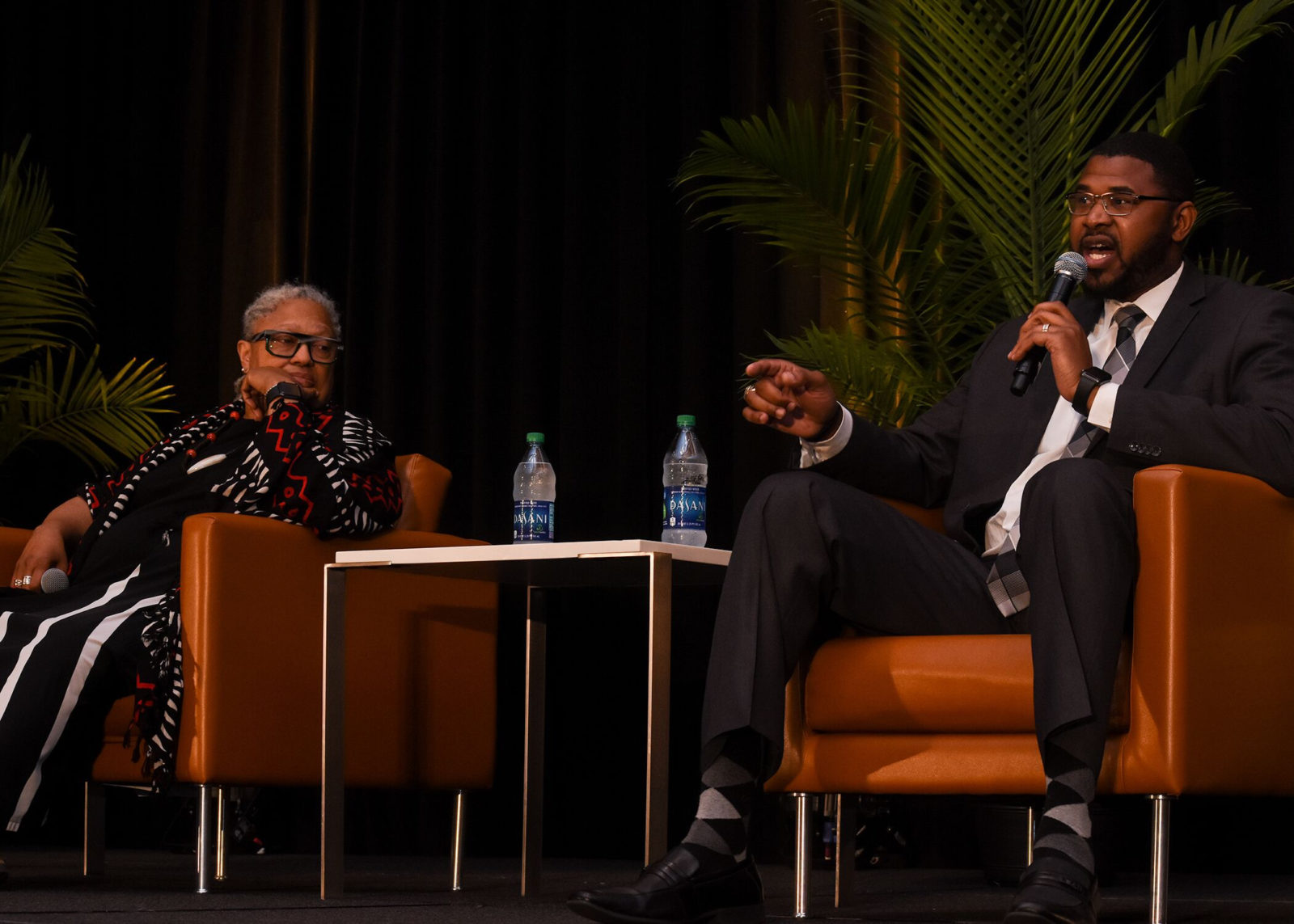 Past recipients of the Francis S. Guess Bridge to Equality award include civic leader Ben R. Rechter, U.S. District Court Judge Waverly Crenshaw, retired U.S. District Court Judge Thomas A. Wiseman Jr., and State Court of Appeals Judge Richard H. Dinkins.