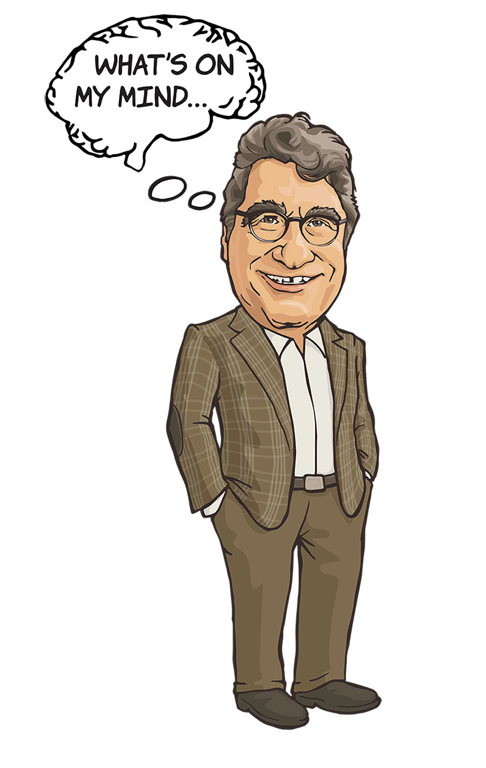 I will often and unapologetically espouse the increasing importance of accessibility and inclusion at Vanderbilt. They are topics that are ever-present on our campus, and they are the reason for placing so much emphasis on Opportunity Vanderbilt. But make no mistake: They are vital at every other college and university as well. A high-quality, accessible education should be a uniting factor across our society, not just another differentiator.
During my time as chancellor, I have learned that our everyday mission is—however paradoxically—not just about Vanderbilt. It goes deeper and broader. As one of America's leading research universities, our success is dependent on the strength of the higher education system at large. Just as we learn from and are complemented by other institutions, we also set examples that pave the way for them. Success for us all is not a competition but a collaboration of equal intensity and drive.
My time this past year as board chair of the Association of American Universities has only fueled my interest in this topic. Since becoming chair of the AAU, I have been fully immersed in the model in which great universities can—and must—work together to advocate for our common mission: scholarship, research, teaching and the pursuit of knowledge.
From hospitals to public school systems, there are parallel examples that reinforce the importance of cooperative ecosystems—of the critical interplay between disparate entities and their collective success. Perhaps the ultimate example is the Marshall Plan, which was initiated by the United States in 1948 to rehabilitate the economies of our European allies in the aftermath of World War II. The goal was not simply to lend a hand, but to establish a stable and shared foundation from which all democracies could thrive.
And the Marshall Plan worked. It increased productivity and economic vitality among the countries involved. It led to rapid strides in the steel industry. It propelled engineering and innovation. It impacted human livelihood, collaboration and momentum for years to come.
As stewards of education, we need to lay a similar foundation—a recalibration of the system in which we operate. I'm sure Vanderbilt will continue to make great strides, but we must also remove the guesswork for others who may be able and inspired to follow in our footsteps. We may be proud of Opportunity Vanderbilt, but we are certainly not going to put a patent on that model. We want our peers to steal our idea! After all, there are infinitely more bright young minds in the world than there are spots in Vanderbilt's first-year residential colleges.
Thankfully, the effort and innovative ideas extend far beyond us. I applaud Michael Bloomberg for his donation to Johns Hopkins University, which secures the school's permanent commitment to need-blind admissions, just as I commend the University of Tennessee for its recent advances in their financial aid program. Together, these strides show that people and communities are thinking outside of themselves; they are opening their minds to inspiration, they are extending their reach, they are looking toward the future.
As I embark upon my last few months as Vanderbilt's chancellor, this wider view is becoming both clearer and more pressing. We have done so much together, and I am immensely proud. But at the end of the day, it's not just about Opportunity Vanderbilt, or our massive strides toward inclusion, or our residential colleges, or our increased diversity, or our collaboration with QuestBridge and The Posse Foundation, or even the entirety of the One Vanderbilt vision.
Even more critically, it's about how these initiatives work in harmony, how they interact with the wider world. It's about their potential to spur even more great programs and ideas—at Vanderbilt and beyond. It's about how they, and we, can continue to bring people in, to erase the lines, to open the doors that much wider.
You've heard me say it before, but we need to make education accessible to everyone. It's not about you, or me, or even us. It's about creating a new baseline: an educated society where everyone has the opportunity to thrive.