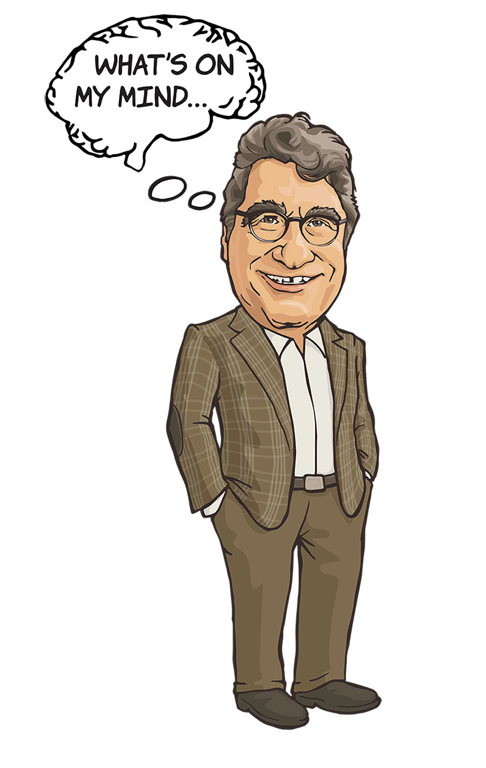 "I would never have thought I could go to a school like Vanderbilt." "It sounded too good to be true." "I am infinitely grateful." "Giving back is the least that I can do." "I want to make a big difference."
These sentiments—expressed by just a few of the more than 10,000 students who have received scholarships through Opportunity Vanderbilt over the past 10 years—say more than I ever could. And yet, words like "grateful," "difference" and "giving back" only begin to capture the current impact—and future potential—of a program that started out, amid the economic calamity of 2008, as an ambitious dream.
Opportunity Vanderbilt has been a game-changer for our university. Our applicant pool has doubled, as has the number of minority students in our first-year class. In classrooms and laboratories, faculty are noticing shifts from great to exceptional. In residence halls, students are living alongside more peers with more diverse backgrounds and belief systems. These conditions are preparing our students to lead dynamic and compassionate lives, modeling excellence for each other and the students who will come after them.
We all benefit from having the brightest minds on our campus—not just the brightest minds that can afford it or are willing to take on heavy student loan debt. George Peabody, the philanthropist from whom Peabody College takes its name, once described education as "a debt due from the present to future generations." With Opportunity Vanderbilt, we are paying that debt to future generations.
Opportunity Vanderbilt also has sparked a culture of philanthropy, inspiring personal contributions from alumni, faculty, students and staff. We have seen an increasing desire to give back among our recent graduates—the percentage of Vanderbilt seniors who donate to their class fund has skyrocketed from 21 to 85 percent in the last 10 years. And we saw this new commitment to giving back in the success of this month's Giving Day, which raised over $9.4 million from more than 8,200 individuals on April 4. I urge you to explore our recently launched Opportunity Vanderbilt: 10 Years of Impact website and video, and take heart in the stories and promising statistics that already point toward the sky.
So many people are inspired to support Opportunity Vanderbilt because of the program's impact, an impact best illustrated by the human stories behind the numbers:
To me, these students and their stories, and those of thousands of others like them, show the remarkable return on investment that our university, and more broadly our world, has received from Opportunity Vanderbilt. By investing in these students, we have built a more creative, dynamic and innovative university. Our investment will bear fruit for generations to come as these students and alumni continue to impact society for the better, to become leaders, to find solutions, to forge new paths, to give back.
"Opportunity," after all, is a word without limits; it is not a confined chapter but a juncture of circumstances, a collision of factors that can yield indefinite results. The need to provide financial assistance to support an exceptional education is only increasing, and Vanderbilt will need to work harder than ever to find and attract the very best talent to ensure that we continue to thrive and grow in our ever-changing world.
Opportunity Vanderbilt has inspired a cycle of success—we propel our students toward greatness, and their experiences enable and inspire them to help us do it all over again. It is a cycle that is deepening the foundation and future of Vanderbilt. Like opportunities themselves, it's a cycle that could be limitless—indefinite in its impact on our students and our university. By example, it could redefine the reach of America's leading research universities. It's up to us to keep it moving.