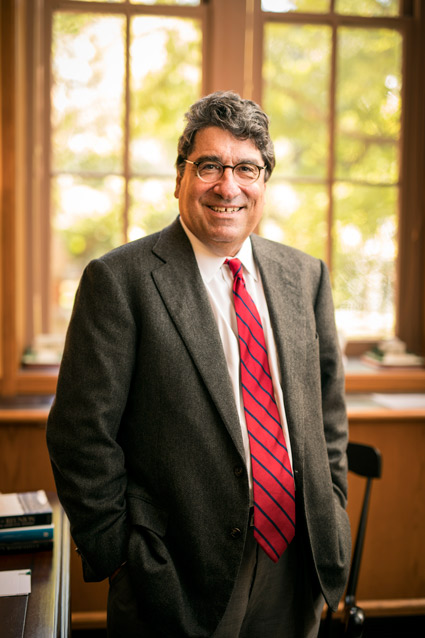 The Association of American Universities today elected Vanderbilt University Chancellor Nicholas S. Zeppos as chair of its board of directors. His one-year term begins today with the conclusion of AAU's semiannual meeting in Washington, D.C. Chancellor Zeppos succeeds The Ohio State University President Michael V. Drake, after serving as AAU vice chair for the past year.
"The important discoveries and innovations emerging daily from America's research universities continue to serve as an engine of progress to society," Zeppos said. "I look forward to working with my AAU colleagues to advocate for the mission of research universities, advance groundbreaking research and expand access to an outstanding education for all."
As chair, Zeppos will help guide AAU's work and serve as a spokesperson for the association, particularly on federal policy issues affecting research universities. He will also represent AAU in discussions with U.S. lawmakers, help develop national policy positions, and play a significant role in determining the association's agenda during the coming year.
"A notable legal scholar and a distinguished university leader, Chancellor Zeppos will be an outstanding AAU chair," said AAU President Mary Sue Coleman. "He has a deep understanding of the economic and other vital roles research universities play in their local communities and states, and at the national level. He's played an integral part in Vanderbilt's success in articulating its value and gaining public support. His experience and active participation in AAU leadership activities make him a natural chair for the association."
Nicholas Zeppos has served as chancellor of Vanderbilt University since 2008 and previously served as the university's chief academic officer and vice chancellor from 2002 – 08. Zeppos joined Vanderbilt in 1987 as an assistant professor in the Law School, served as associate dean, associate provost, prior to being named provost and vice chancellor for academic affairs in 2002. He is a graduate of the University of Wisconsin-Madison and serves on the board of directors for a number of organizations.