Media Inquiries
Latest Stories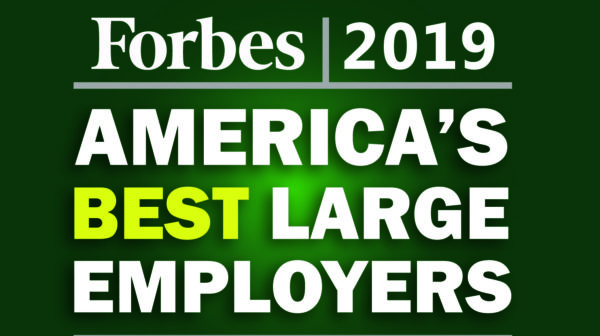 Vanderbilt University has been named as one of the nation's top 100 employers by Forbes in the magazine's 2019 "America's Best Employers" list.
Vanderbilt ranked 85th among 500 large companies and institutions. Large organizations are defined as having more than 5,000 employees. The university was named to the Forbes list for the first time last year, ranking 164th.
In addition to its overall ranking, the university was also recognized as the:
#1 best-regarded employer in Tennessee
#3 in the South
#7 among higher education institutions nationwide
"The satisfaction and support of our university community is essential to carrying out our university mission," said Eric Kopstain, vice chancellor for administration. "To climb so substantively on the Forbes list again this year shows we are on the right path in terms of investing in initiatives that are seen as worthwhile by our employees."
Forbes worked with Statista, a market research company, to collect the opinions of over 50,000 employees across 25 different industries. Participants were asked to rate—on a scale from 0 to 10—their willingness to recommend their own employer to friends and family. In addition, participants were requested to evaluate other employers that stood out either positively or negatively in their respective industries.
"Attracting and retaining great talent is critical to ensuring that Vanderbilt remains a top-tier university," said Barbara Carroll, associate vice chancellor for human resources. "Our employees deserve to feel respected and supported, and I am proud of this ranking, which demonstrates that Vanderbilt University is committed to its employees' engagement and success, and that our employees in turn recognize and value Vanderbilt's  commitment."
During this year, university administrators and faculty and staff committees are conducting a series of surveys to seek feedback from Vanderbilt's campus community with the goal of informing and enhancing policy and programming decisions.