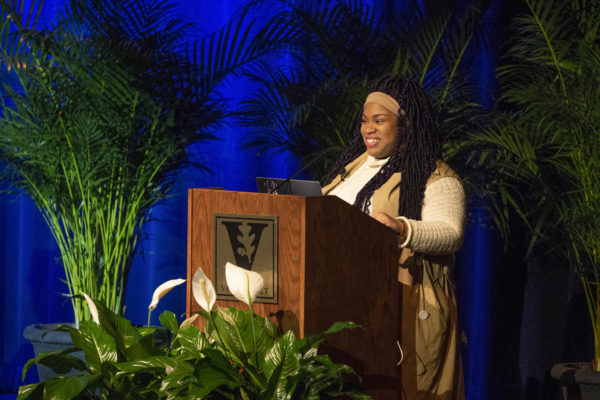 Throughout the month of February, the Vanderbilt community held a series of events in recognition of Black History Month. More than a dozen lectures, programs, celebrations and gatherings took place across campus to commemorate the nationally celebrated month.
The month began with a kickoff at the Bishop Joseph Johnson Black Cultural Center featuring music from drum ensemble Nature's Drummers and a presentation on the historical significance of the month.
Lectures held at Vanderbilt in conjunction with Black History Month covered a range of topics, including police brutality, the impact of slavery, racial disparities in the American criminal justice system and more. Best-selling author of The Hate U Give Angie Thomas gave a keynote lecture presented by Equity, Diversity and Inclusion on Feb. 13. Hundreds gathered in Langford Auditorium for Thomas' talk which centered on the power of art as a medium for activism and societal change.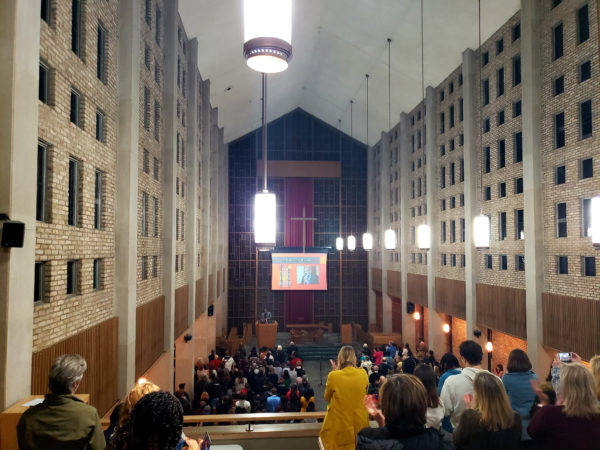 On Feb. 19, best-selling author Anthony Ray Hinton shared his story of being an innocent man on death row for 30 years to an at-capacity crowd at Benton Chapel. During the talk, he expanded upon some of the experiences detailed in his book The Sun Does Shine, which was selected for Oprah's Book Club in 2018. "What would you do if you were charged for a crime that you didn't commit? What would you do if you were found guilty of the charge?" Hinton asked. "What would you do if you took a polygraph test and passed but they care more about the color of your skin than the merits of the case? What would you do if you had to spend every day in a cell the size of a bathroom? What would you do if you were waiting all of your life to die and finally you are set free. Who would you be?  I know that every day I have to get up and I have to make the best that I can make of it."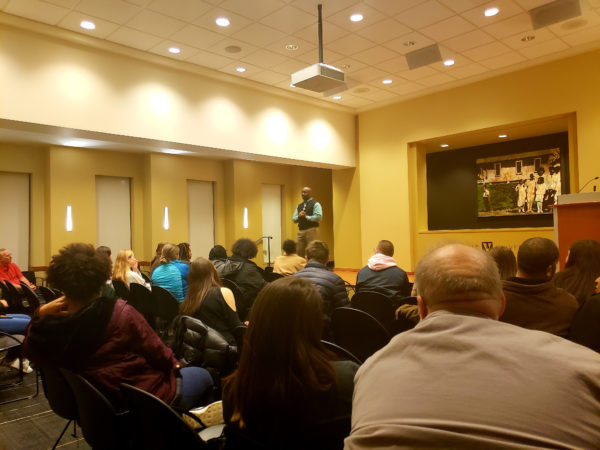 The month's programming also included a screening and discussion of the film "Rikers: An American Jail" at the Black Cultural Center, co-sponsored by the Provost's Office for Inclusive Excellence. The film examines mass incarceration and shares the personal narratives of those who have been incarcerated in the jail complex at Rikers Island. The screening was followed by a discussion led by Assistant Dean of Students and Director of the Black Cultural Center Rosevelt Noble.
Other highlights from the month included: the unveiling of the Black Boy Joy photo exhibit at the Black Cultural Center; "She Sang Freedom", an interactive performance by Professor of Musicology at Miami University Tammy Kernodle at the Wond'ry; the African Student Union's annual cultural showcase Harambee; and the inaugural Black History Immersion Excursion, which took a group of Vanderbilt students, faculty and staff to Alabama where they visited numerous museums and historical sites in both Montgomery and Selma.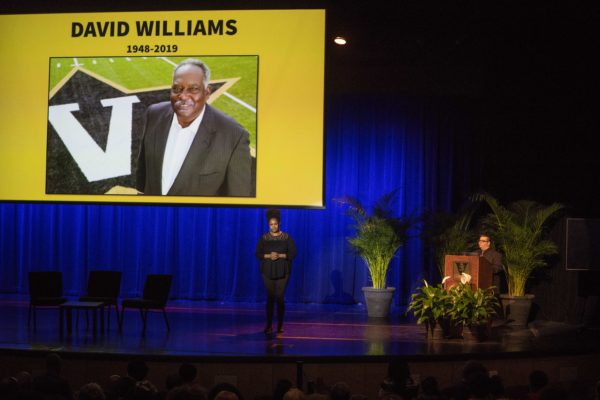 In mid-February Chancellor Nicholas S. Zeppos announced that former Vice Chancellor for University Affairs and Athletics and Athletics Director David Williams II, who died Feb. 8, just eight days after stepping down from his position to return to being a full-time tenured law professor, would be honored with a portrait by world-renowned African American artist Simmie Knox as part of the "Vanderbilt Trailblazers" portrait series. Zeppos also announced that the Student Recreation and Wellness Center would be named in honor of Williams, who was Vanderbilt's first African American vice chancellor and athletics director.
The month concluded on Feb. 28 with a program at the Black Cultural Center and the grand opening of The Underground, a new social space for students located in the basement of the center. The space includes a tv room, game room, a library of books by black authors, including those written by black alumni and more.