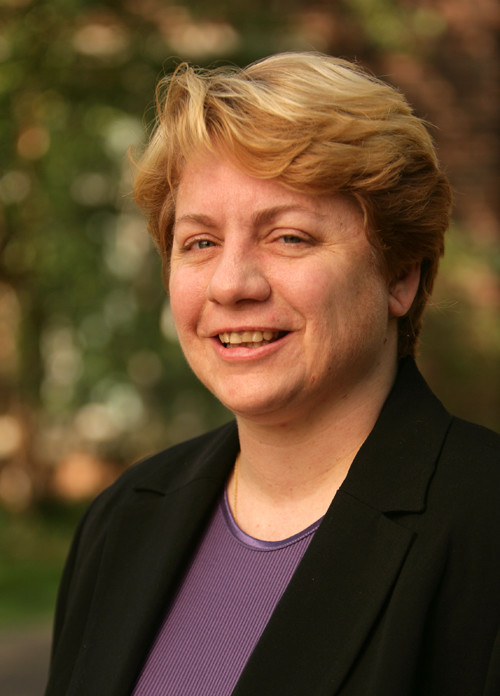 By Jane Hirtle
Sandra Rosenthal, Jack and Pamela Egan Professor of Chemistry, will step down as director of the Vanderbilt Institute for Nanoscale Science and Engineering (VINSE) on June 30 following 12 years of service.
"I am so grateful to Sandy for her many years of devoted service at VINSE," said Provost and Vice Chancellor for Academic Affairs Susan R. Wente. "She leaves behind an impressive legacy, and I am excited to see how the institute continues the development and expansion we have seen under her leadership."
During Rosenthal's tenure as director, VINSE has grown from 24 to 55 faculty, who have accrued more than $250 million in funding for nanoscience research. Rosenthal led the expansion of the graduate interdisciplinary materials science program; established the undergraduate minor in nanoscience; created an inclusive, immersive undergraduate Tech Crew experience; and championed the planning and implementation of the new $20 million VINSE core facilities in the Engineering and Science Building.
Rosenthal also served as the Vanderbilt principal investigator on a $20 million NSF EPSCoR grant to the State of Tennessee. Through this grant, known as TN-SCORE, VINSE established a vigorous science outreach program in the Middle Tennessee region that involves more than 4,000 middle and high school students annually.
Rosenthal also personally has been awarded many honors for her myriad achievements, including winning the 2018 Charles Herty Medal for her contributions to chemistry and STEM education, and receiving the 2014 SEC Faculty Achievement Award for her outstanding teaching, research and scholarship.
"It has been an honor and a pleasure leading VINSE over the past 12 years," Rosenthal said. "I am gratified by VINSE's success during my tenure. I had administrative and technical staff who brought their best every day, an engaged deputy director, and a faculty advisory committee that was always ready when called upon. I now look forward to pursuing my own research program with renewed emphasis."
As Rosenthal prepares to depart the directorship, Vice Provost for Research Padma Raghavan will engage the VINSE community in a series of events designed to gather stakeholder input and plan for the future of the institute. John Geer, dean of the College of Arts and Science and Gertrude Conaway Vanderbilt Professor of Political Science; Philippe Fauchet, Bruce and Bridgitt Evans Dean of Engineering and professor of electrical engineering; and Lawrence J. Marnett, dean of Basic Sciences and Mary Geddes Stahlman Chair in Cancer Research, will co-host these events with Raghavan. More information about the events is forthcoming.